He is the first Indian to win the prestigious Tiger Award at the Rotterdam International Film Festival on January 29 for his Malayalam documentary film Video Game.
Meet Vipin Vijay, a student of the Satyajit Ray Film and Television Institute, Kolkata and winner of many awards.
His films The Egotic World, Razor's Edge, Hawamahal and Video Game have won many awards including the Grand Jury Tiger award, International Jury prize, Kodak Award, National Jury Award at the Melbourne International Film Festival, Kerala State Film and TV Award, IDPA (Indian Documentary Producers' Association) Award and the John Abraham National Award (Named after an internationally well-known director from Kerala, and not the hunky Bollywood actor).
Vipin did his research stint at British Film Institute (BFI), London with the Charles Wallace Arts award. His films have been shown in festivals at Karlovy Vary, Oberhausen, Montreal, Karachi, Tehran, Chicago, the Indian Panorama, and of course, Rotterdam. Two of his films have been acquired for permanent archives by the US library of Congress.
In this interview, Vipin tells Shobha Warrier about his journey.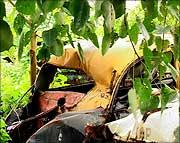 This is the first time an Indian has won the Tiger Award. Did you expect that when you sent your film to the Rotterdam International Film festival?
I always expect to be surprised. Yes, it was rather unexpected. You don't expect to win a Grand Jury award! This award gives you the feeling that you are no longer a marginal filmmaker.
I read that Video Game is your 'personal journey about life and nature.' Is it about a physical journey?
Both cinema and the automobile industry happened around 100 years ago. Each of them brought unparallel freedom in terms of time and space. Most of my earlier works have looked at technology, aviation, and so on. This film is also an extension of that. It is not the transformation of technology that I am talking about but the changes it has brought about on human civilisation.
I see the picture of an Ambassador car.
The car is not just a means for travel in the film; it is a tool to get into the perspective. At the physical level, it is a motor car but I know by the time I discover the spaces, the motor car also will disappear.
If you have seen the cult film Ajantrik made by Ritwick Khatak in 1958, you will understand what I am talking about. It was the first Indian film on man-machine that talked about technology, progression, the five year plan, and socialism. It was actually a love story between a car and its driver. The car, an old Morris Minor, finally disappears.
Did you have a script with you when you undertook the journey?
After a lot of research, I had with me a lot of motifs which was a rational tool. My journey was like that of what you suddenly discover you had put in the recycle bin. You recover them to use again. That was why I went to Purulia in West Bengal where I had shot a diploma film earlier.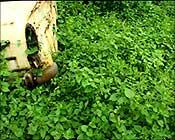 How was it rekindling and reliving those days?
I travelled in a car with a video camera in Purulia. As the space continuously changed, it created a kind of anticipation and anxiousness to again see strange spaces. For me, it was not discovery of just physical spaces but mythological spaces.
You spoke about the motifs you used in the film. Are they local?
Yes. I would like to call them rooted. Many times your local truth does not become the global truth.

So the award shows your local truth as understood by the global audience?

Yes. Now that my film is understood by people around the world, I feel finding the local truth is very important. Actually, that is what a filmmaker should be doing.
You talk about cross-over global films. For me, Aishwarya Rai acting in Bride And Prejudice is not cross-over. I live in my landscape. I am from Kerala and I negotiate the local truth. When I project that to the world, and when it is understood, it is cross-over; it is crossing over territories, terrains, boundaries, landscapes and what not!
I need not go to Hollywood or Mumbai to make a film; I can be very rooted and tell a very local experience. You might think my effort is very marginal and not popular but look at what is happening in South East Asia? They are making films on the valued and practised ritual of that landscape. Hollywood can't make those films; they can only reinvent them.
There was a time when filmmakers from Kerala and West Bengal used to make films which had an impact on the European audience. Why do you think it has stopped today?
For quite some time, you were accepted there only if you followed the definitions they made. Anybody from India who adhered to his or her own tradition and definition was not accepted. I have found that they are quite open now. Otherwise, they would not have accepted my sensibilities. They have started looking at new forms. But there are no new forms in my film; they are derived from my local spaces, which are already in existence. Still, they accepted me.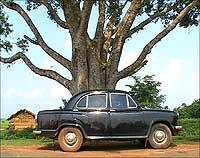 You are going to make your first feature film. Do you want many people to see your film, or is it only for festivals?
I want people to see my film. Even if they don't come today, it will be there in the archives. I am sure one day, someone will see it. What I am saying is, my film need not make any profit the day it is released. I need only slow penetration. I only want it to withstand the test of time.
My simple question is: who would be interested in Kabhi Khushi Kabhie Ghum after 10 years? Nobody would even want to recycle it. Look at Ray's Pather Panchali or Adoor Gopalakrishnan's Swayamvaram. When were they made? A film like Mughal-e-Azam was colourised and there were people to see it. There were no tickets available. Why is it so? What I mean is, a work of art need not generate revenues immediately.
What would you do if your producer asked you to make compromises in a film?
Actually, my films are very low budget films. I am making films for myself first. Since they are devoid of any messages of success or any fake sense of safety, they may neither run in theatres nor win awards. But I still want to make them. I am concerned about my truth and I have cast the spell on myself.
What is your feature film about?
I am working on a feature film in Malayalam which is being funded by Rotterdam Hubert Bals Film Fund, International Film Festival, Rotterdam. There is also an Indian investor who is putting in the rest of the money.
The script is about a cyborg, a part time hacker and a black magician. It's called The Legend of the Holy Net Potato. It is again a walk on the razor's edge. Either I will make it or I will not. It's like a thorn in the flesh. It is like a found footage film drama. It has a dialectic element; it is the gesture of social truth within the framework of an artefact. It is also quite autobiographical and an extension of my preoccupation with epic realisations and sensibilities.
Would you have well known actors in the film?
There are negotiations with well known actors but I have not been able to raise that much money. So, I may opt for theatre artistes.
You learnt filmmaking at the Satyajit Ray Film and Television Institute. Any particular reason for choosing this institute?

SRFTI just happened. The other option was FTII and they had a zero year (the year FTII do not call for applications) when I completed my graduation. But Kolkata was a great space to unravel cinema. I really love Kolkata.