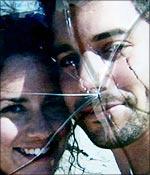 Come Friday the seventh chapter of gore film Saw 3 D could push out from the top position fellow horror film Paranormal Activity 2. But there is still a good possibility that Paranormal 2, which is attracting millions of young male and female viewers across the world, will still remain the number one.

The starless film, about a house and its inhabitants assaulted by a mysterious phenomenon, is now showing in only half a dozen countries outside of North America including the United Kingdom and Russia. It will be released in over 30 countries in the next two weeks.

And what is even more impressive is that the film which barely cost $3 million and about $25 million to market has grossed a strong $63 million in three days including $41 million in North America, according to producer and distributor Paramount. It has already broken even. (A movie has to gross twice its production and marketing costs to do so. The new film could also have substantial revenue from cable, TV and DVD-Blu ray sales.

This is a prequel to the sensationally successful Paranormal Activity, which was made for an unbelievable $10,000 about two years ago and was released after many campus previews. It was endorsed by Steven Spielberg who said it reminded him of the low budget films he had made in his early career. He then helped the film-makers edit the movie and soon Paramount picked it up for distribution from its independent producers. It then set apart some $20 million to market the film which grossed $200 million worldwide in movie theaters alone.

The new film is directed by Tod Williams while the previous film's director Oren Peli takes credit for the story and producing.

It has all the menacing elements of the previous film but this time the victims are members of the extended family, and the number of gadgets used to detect the phenomenon is bigger.

The new film focuses more on Katie's sister, Kristi (Sprague Grayden), and her newly born baby and how her home life is being threatened by the unseen. The sisters have experienced hauntings from their childhood but Kristi's husband (Brian Boland) cannot believe anything about it till, well... you guess it.

One of the big appeals of the Paranormal movies is that they offer no ultraviolent scenes and that means young women who usually shun horror films come to see Paranormal films in big numbers..

'For teenagers benumbed by the explicitness of the Saw and Hostel franchises,' wrote Chicago Tribune of the first film in the series, '(writer and director) Peli's monster success provided an antidote, a taste of something designed to spook them without assault.'


While the new Paranormal Activity got a few thumbs down from the critics with Roger Ebert of Chicago Sun-Times giving it one and half stars out of four, many critics liked the film though a few of them did not like the ending. 

Michael Phillips who loved most of the new film wrote in Chicago Tribune: 'The movie doesn't get the ending it needs (unlike the first one, which had help from an advisor named Spielberg). Paranormal Activity 2, like its predecessor, doesn't advance the genre so much as strip it for parts." In the end, though, he insists, 'I'm a fan. I like the restraint.'

In USA Today, Claudia Puig mused: 'Rarely is the second film in a horror franchise more frightening than the original, but Paranormal Activity 2 has more innocent victims and more scares than its predecessor...Fans can be relieved that this is no overhyped Blair Witch 2 (which collapsed barely earning $50 million while its micro budget predecessor made about $200 million worldwide). And they may never look at an open cabinet door the same way again.'

The horror film pushed last week's champion the wild comedy, Jackass 3, which is also a Paramount film to the second position in North America. That film, which cost a modest  $20 million and some $60 million in marketing costs, has grossed a formidable $80 million in North America. It is expected to end its run on the home turf with at least $120 million, making it one of the most profitable films of the year. Of course, as per its budget, Paranormal Activity 2 could be the champion profit maker.
Another supernatural dram albeit one with more maturity and awesome performances, the Clint Eastwood directed Hereafter began its wide North American journey grossing a decent $12 million. But its real test will come when it plays in Europe and Japan.
In recent years, Eastwood films have been grossing abroad almost twice their North American collection. Like Woody Allen films, they get excellent reception in France, Spain and Italy.