The Baywatch star is in negotiations to join A Kid Like Jake and Isn't It Romantic.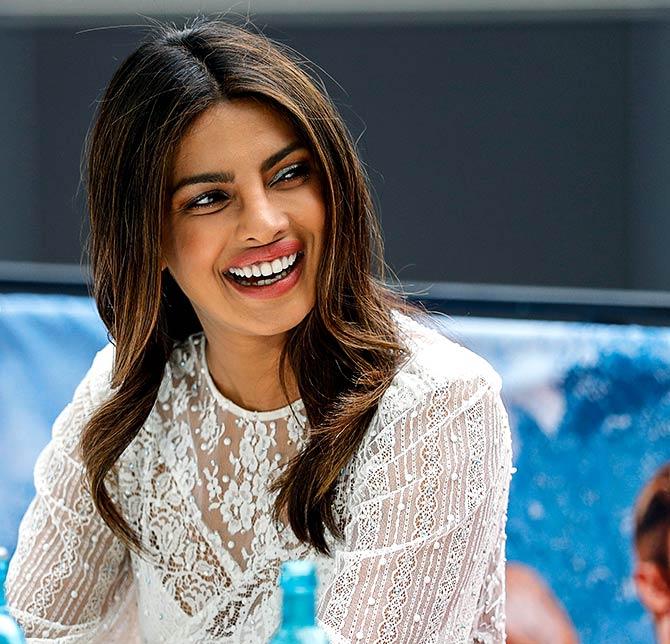 IMAGE: Priyanka Chopra at a Baywatch promotional event in Berlin on May 30.
Photograph:

Andreas Rentz/Getty Images

.
What better way to shut up trolls who can't get over the dress Priyanka Chopra wore when she met Prime Minister Narendra Modi in Berlin than more success stories. So, the news that she is in negotiations to join not one, but two more Hollywood films couldn't have been timed better.
'Chopra will shoot A Kid Like Jake in June and then immediately begin production on Isn't It Romantic in July before returning to Quantico [season 3] this fall,' Variety reported.
A Kid Like Jake stars Jim Parsons of The Big Bang Theory fame, Oscar-winner Octavia Spencer and Homeland star Claire Danes and is being helmed by Silas Howard. According to Variety, 'It follows two parents who are in the process of filling out kindergarten applications for their four-year-old boy who is gender variant. After realizing that they can't afford private school tuition, the director of Jake's preschool encourages them to emphasize Jake's gender variance to help him stand out and earn a scholarship.'
Todd Strauss-Schulson's Isn't It Romantic, starring Rebel Wilson and Liam Hemsworth, is a romantic comedy that 'follows a young woman who gives up on love only to mysteriously find herself trapped inside a romantic comedy.'
Variety added, 'Most network stars with lengthy TV seasons are usually only able to fit one movie into their hiatus schedule, but Chopra will be juggling two, in addition to continuing doing press for Baywatch.'