Can't get enough of television? Grab your weekly gossip from the industry right here.
Divyanka Tripathi -- better known as Divya in Zee TV's Bano Meri Teri Dulhann -- seems to be at a loss these days. Not only has she lost her old look (due to a makeover in the serial), but also her all important cellphone as well.
In fact, things had reached such a stage that people had to send messages to her co-star Sharad to get through to her. Now, don't go looking that way for gossip!
Divyanka managed to get a new handset finally. Her Dulhann character will now transform into a new one called Vidya. Apart from the swapping of alphabets, Divya's new character will be seen wearing western outfits.
***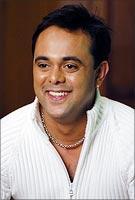 Sumeet Raghavan is a happy man these days. After winning the title of NDTV Imagine's Say Shaava Shaava, he is thinking of cutting an album of his own. But before that, he will be seen in his first film, Ajay Devgan's U Me Aur Hum, releasing on April 11.
The actor plays a doctor in the film; Divya Dutta plays his wife. "I will be meeting Ajay Devgan and Kajol, who are in madly love, in a cruise. That's when it gets more interesting," Sumeet says.
So how did he bag the film? "I really don't know!" he exclaims. "You have to ask Ajay why he selected me. I met him through a common friend and the moment he met me, he offered me the role. Ajay is a very passionate filmmaker and working under him in my first Hindi film was a great pleasure."
Sumeet is also waiting for his other film, directed by Nandita Das, to start making its festival rounds.
And, of course, he's thrilled that the audience has loved him in his comic avatar in the television hit show, Sarabhai vs Sarabhai. Like everyone else who worked on the show, Sumeet misses the show too. "It was a unique project," he says. "I hope it comes back soon. In fact, lack of good projects is one of the reasons why I'm not doing much in television."
The actor is married to actress Chinmayi, and the couple have two children, aged 10 and seven. Chinmayi is starring in a Balaji Telefilms film, where she plays Rajpal Yadav's wife.
***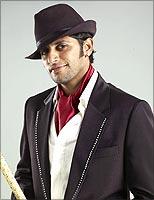 Remember Manoj Bohra? After shooting into the limelight in Star Plus' Kasauti Zindagi Kay, Manoj left the show suddenly last year. Needless to say, it was a big loss for the soap, since his character, Prem, had became very popular.
The actor has been going through a rough patch as well, and in a bid to improve his destiny, Manoj has changed his name! Yes, he is now called Karnvir Bohra.
But why this sudden change, Manoj (oops Karnvir!)? "My name was always Karnvir. But I was called Manoj in school, and the name stuck," he says.
Apparently, he had always liked his real name and decided to return to it. "Let me clarify, my change of name has nothing to do with astrology or numerology," he says.
So what is he up to these days? "I am doing a show called Mr Television Ms Television. This is a show where you have to dance, act and sing. The judges will be Madhur Bhandarkar and Sonali Bendre. It's a matter of eight to ten days and result will not be based on the audiences' vote," explains Karnvir.
He was also busy with Aziz Mirza's film, Kismat Konnection, starring Shahid Kapur and Vidya Balan.