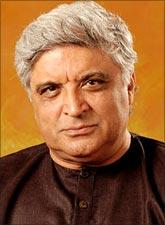 Script writer-lyricist Javed Akhtar is set to tell the stories of 13 achievers of Bollywood's golden era, in a new show called
Classic Legends
on Zee Classic. The show will premiere at 7.30 on December 11.
The 13 'classic' personalities are: Kishore Kumar, R D Burman, Majrooh Sultanpuri, Raj Kapoor, Nargis, Bimal Roy, Vijay Anand, Sahir Ludhianvi, Mehboob Khan, Madhubala, Guru Dutt, Ashok Kumar and Shammi Kapoor.
"These are the people who gave the industry some of its most celebrated and iconic movies and music. From my personal and professional experience in the industry, I will take the viewers on a journey through the lives and the vast expanse of work of these legends," says Javed Anand, explaining the format of the show.
These are the people he admired when he was a youngster "and when you idolise someone, you want to find out more about those people. So I used to do just that as a young fan."
There is also the intention to put on record something worth remembering. Says Javed: "Indian cinema has a wonderful heritage. It would be really sad if people forget it. And these are stories of 13 people who started from almost nothing and gained so much success through the years.
"They are still remembered because they brought something trendsetting in the industry. Success was a by-product, a perk of the work they did, which is what has kept them alive in people's hearts even today."
Whose story did he find particularly interesting?
"People know a lot about the lives of Guru Dutt and Raj Kapoor, but not many people know about Mehboob Khan's life .When we collected information about him, we came
across extremely inspiring stories of his life. He was born in a small village near Vadodara in Gujarat. His family was very poor; his father was a police constable. Mehboob ran away at the age of 16 and came to Mumbai with only three rupees in his pocket. He would stand outside studios waiting eagerly for a chance to meet a filmmaker.
"His first film was
Ali Baba Aur Chalis Chor
, where he played one of the 40 thieves. Many years later, we still watch his creation
Mother India
(1957) and wonder what was in his mind. His life was full of struggle but later he went on to become the Mehboob Khan."
As a lyricist Javed worked with R D Burman for the first time in the Kamal Hasan-Rishi Kapoor-Dimple Kapadia starrer
Saagar
(1985). "His spontaneity was amazing and he could churn out a tune in 5-10 minutes."
He has personal memories of another of the legends, Sahir Ludhianvi.
"I was a struggling writer during the 1960s when I came into contact with him. I took it as a compliment when he decided to share his poetry with me."
About himself; Javed Anand reveals that he came to the industry with the ambition of becoming an actor. "I also assisted a couple of directors, but later was drawn towards writing. I liked it and continued my work as a writer."
And how does he personally score on the romance front in an industry where romance is a staple?
"Once a journalist asked the same question, to which Shabana (Azmi) replied that I don't have a romantic bone! The journo said that's strange because Javedji has written some great romantic songs. I asked him, does it mean that those who work in a circus would be constantly hanging upside down?" says the man who may one day, in the future, feature in just such a show as he is presenting.