Happy birthday, Zaira!
Secret Superstar actress Zaira Wasim celebrated her 17th birthday with the media on October 23.
She was joined by her director, Advait Chandan.
She cut a cake, chatted with the media and seemed to enjoy all the attention.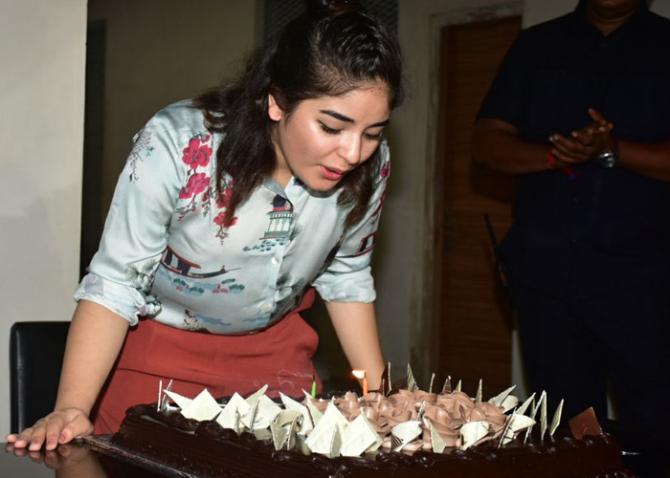 "My best birthday gift is that people have loved Secret Superstar. I am very glad and overwhelmed," she says.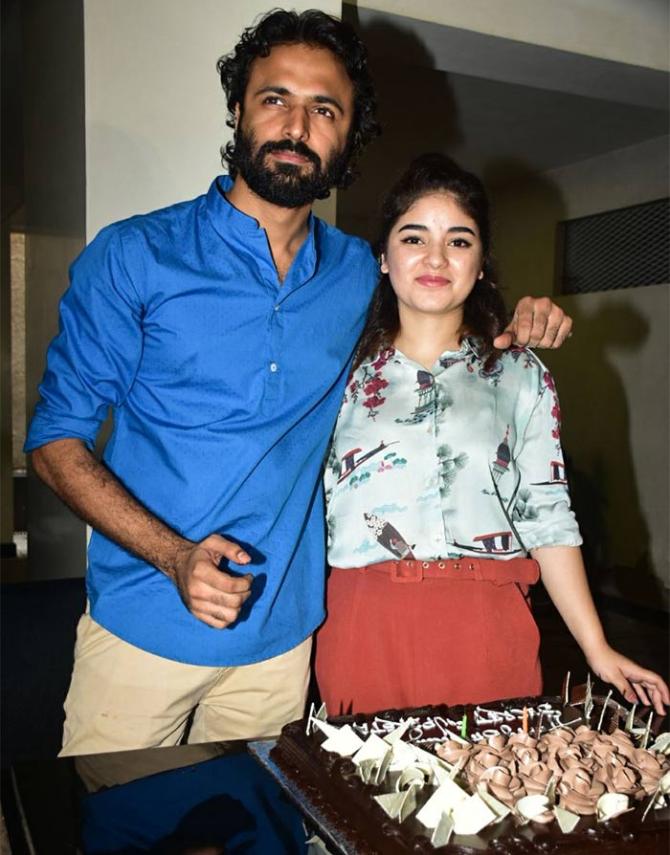 She also revealed the best compliment she received for the film and whom it came from.
Take a look at the video to find out...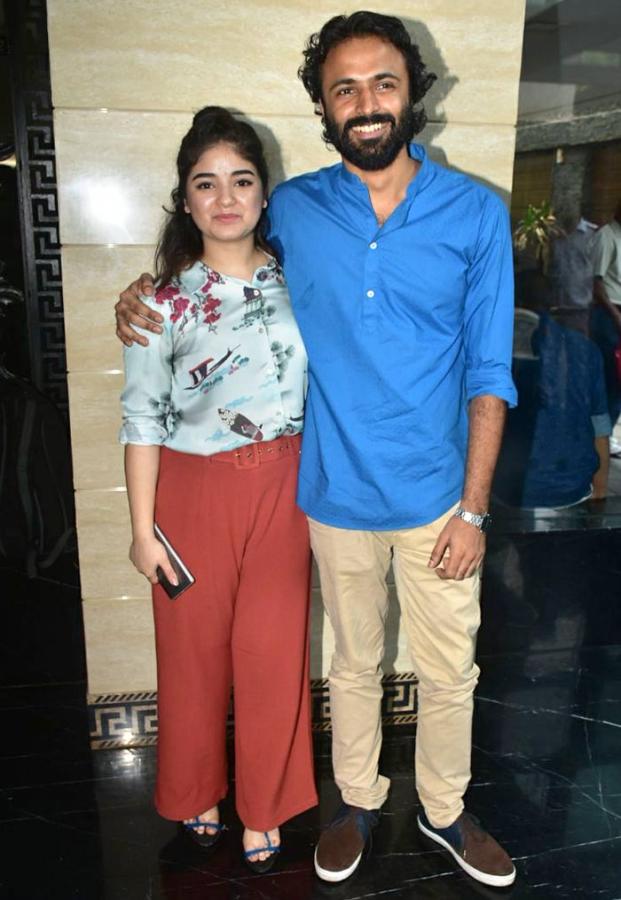 Aamir Khan, who has produced Secret Superstar, wished Zaira on Twitter: 'Happy Birthday Zaira! Wish you happiness always! May you always shine as the SUPERSTAR that you are! God bless. Love.'
Video: Afsar Dayatar/Rediff.com