'I've got good luck from millions from my country and will carry it wherever I go, like I always do.'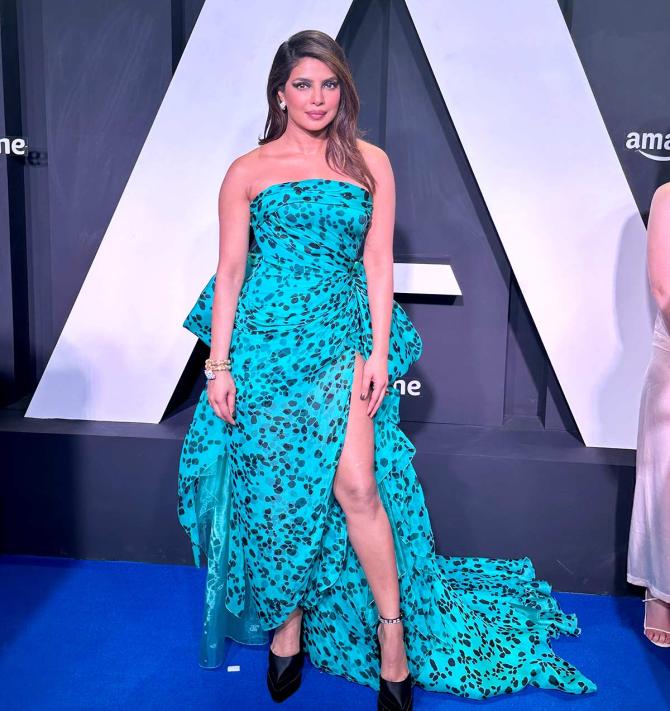 Citadel had a star-studded premiere in Mumbai and Priyanka Chopra Jonas said she couldn't have asked for a better start to the international promotional campaign of the spy thriller series.
Executive produced by Joe and Anthony Russo, the show features PeeCee and Richard Madden.
"I'm very excited to be starting the global campaign for Citadel in India, my home. We will be travelling across the globe after this but I've got good luck from millions from my country and will carry it wherever I go, like I always do," Priyanka says.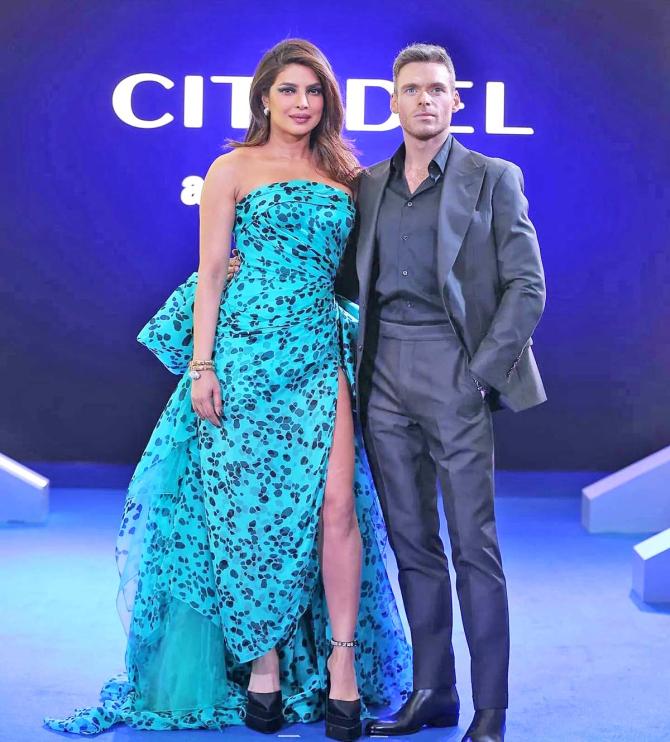 She also spoke about her first meeting with Richard Madden, known for shows such as Game of Thrones and Bodyguard.
"Richard and I met for the first time at a social dinner. Then we met at award functions and after parties. But when I met him for work, I knew he was a disciplined actor who likes to prepare like me. That's why we get along so well," she said.
While Priyanka opted for a turquoise green Versace dress, Madden chose a charcoal black suit for the Mumbai premiere.
Madden said it was an honour to work with Priyanka and he was happy that the show had its first premiere in India.
"It's a wonderful feeling to have the show premiere for the first time in India. I love the first time of things and it's the first premiere for Citadel and my first time in India. I just wish I was here for longer," the Scottish star, who was on three-day visit to the country, said.
Citadel follows elite agents Mason Kane and Nadia Sinh, who had their memories wiped as they narrowly escaped with their lives after independent global spy agency Citadel's fall.
It sees the two protagonists build new lives under new identities, unaware of their pasts. One night, when Mason is tracked down by his former Citadel colleague, Bernard Orlick (Stanley Tucci), who needs his help to prevent rival agency Manticore from establishing a new world order.
Mason seeks out Nadia, his former partner, and the two spies embark on a mission that takes them around the world in an effort to stop Manticore, all while contending with a relationship built on secrets, lies, and a dangerous-yet-undying love, the official synopsis read.
The premiere was also attended by Priyanka's mother Madhu Chopra.
***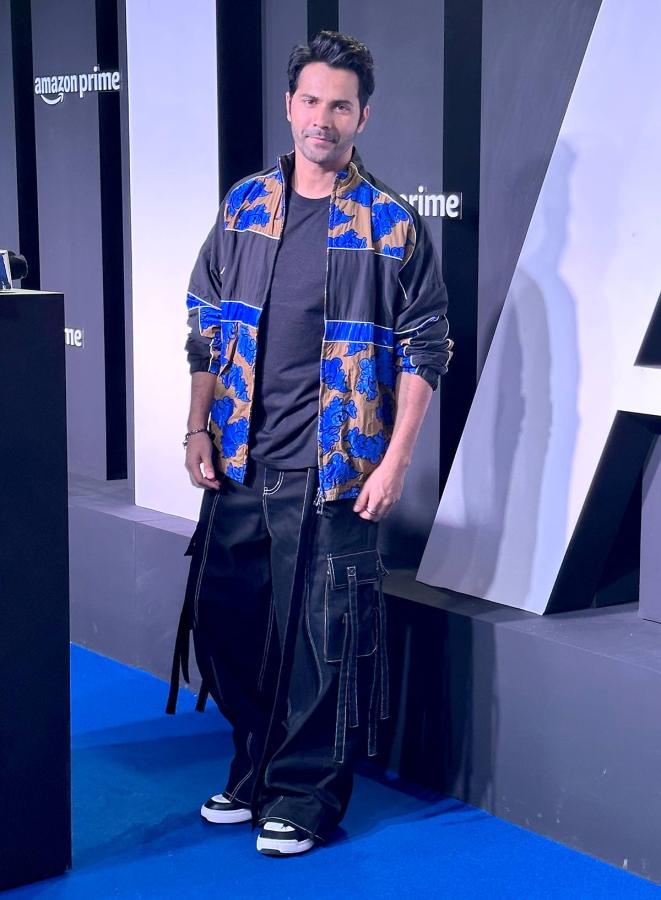 Farzi creators Raj & DK are on board as directors and show-runners for Citadel's Indian installment. It will star Varun Dhawan and Samantha Ruth Prabhu.
"It's exciting to be one of the firsts to watch Citadel. I expected it, of course.We have been working together. Several teams are working together and this is the first stop for the show," DK said.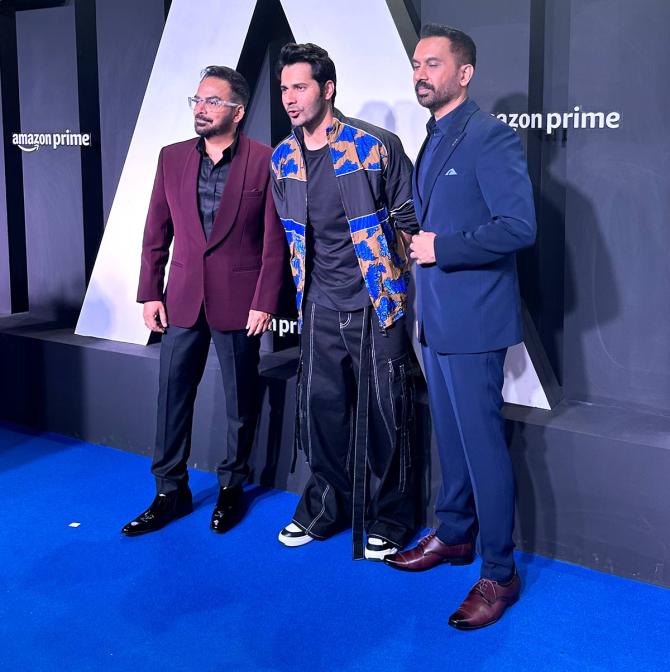 Varun said the huge scale of the show is pushing them to work harder.
"It's a tough job for all of us now. We are going to work really hard because we know what we are following," he said.
"It's just a very amazing process to be a part of the universe created by the Russo Brothers. For us, it is like the Russo Brothers coming together with Raj & DK, so I couldn't be happier being part of Citadel. It's great to work under the leadership of these two and here, I speak for myself and Samantha."
Asked to drop a spoiler about the show, Dhawan said all he can share is that the American and Indian versions are "interconnected".
"PC and I spoke about the relationship between the Indian and American Citadel. They are interconnected. That's the only spoiler I can give you."