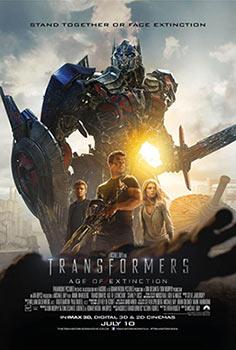 Shia LaBeouf makes way for Mark Walberg in the latest Transformers installment called Age Of Extinction.
The Michael Bay film introduces a whole new set of human characters and some new Transformers.
Before you catch Transformers: Age of Extinction in theatres this Friday, you can win cool T-Shirts from the film.
All you have to do is answer this simple question.
Which Transformers makes its debut in the new film?