'Who will give me that (lost) time?'
'The stress I have gone through, the stress my family has gone through.'
'We have not laughed in seven, eight years.'
More than his his fledgling movie career, Sooraj Pancholi has made the news for his alleged involvement in the Jiah Khan suicide case.
Zarina Wahab and Aditya Pancholi's young son was in a relationship with the Nishabd actress when she committed suicide in 2013.
It has been a traumatic ride for Sooraj since.
Four years after his first film Hero released, Sooraj is ready with his next film, Satellite Shankar.
"I feel like a scapegoat because there were other reasons for her (Jiah Khan's) depression, not me," Sooraj tells Patcy N/Rediff.com.
You broke down at the trailer launch when you spoke about the court case. Why was that?
Because it was bottled up in my system for a long time.
I thought people would know I am not a bad guy, and that I have been blamed for something wrong.
But it's been so long and the trial has not even started.
I don't have so many years to give because this is the time for my career.
The allegations made against me have not been proven. The CBI and the police have said I have nothing to do with this case.
Why are the complainants not showing up in court?
I am the accused.
I don't have to say a single word.
I don't have to prove myself innocent.
People have to prove me guilty.
I am the only case in the history of India, where the accused has asked to for an expeditious trial.
No accused has ever said this because they want to delay the process.
I don't want to delay the process.
I want it to end as soon as possible.
I have asked the court to expedite my trial and the order has been granted to the high court.
I am okay with whatever the court decides, but at least it should decide something.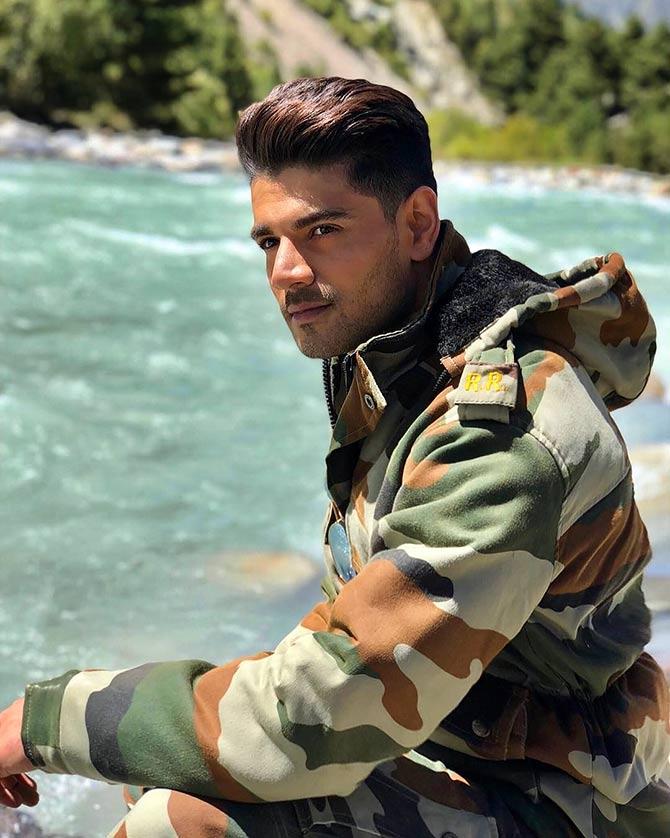 Are you upset with Jiah's mother Rabia Khan?
I don't want to name her; she is the complainant.
She is not attending court.
It is your duty (to attend court) if you want justice, if you want the truth to prevail.
Do you actually want to know what happened?
Is this just to torture me and put the blame on me and treat me as a scapegoat?
I feel like a scapegoat because there were other reasons for her (Jiah Khan's) depression, not me.
Why don't you want to come to court?
Why don't you want to stand in the witness box for the past seven years?
There has to be a reason.
You were in jail at 21, and that was a traumatic time. Do you recall your time in prison?
I am still suffering from the trauma.
I had sleepless nights because I lost somebody in my life.
I didn't have a career then -- Hero happened much later -- but I had sleepless nights thinking about my family, thinking what had happened.
I had lost someone, but I did not do anything.
I was very confused about why I was being blamed.
Losing her was equally traumatic, right?
Yes, I was the closest (to her) at that point.
Her family did not even spend time with her. They were in London, and were hardly there for her during her bad times.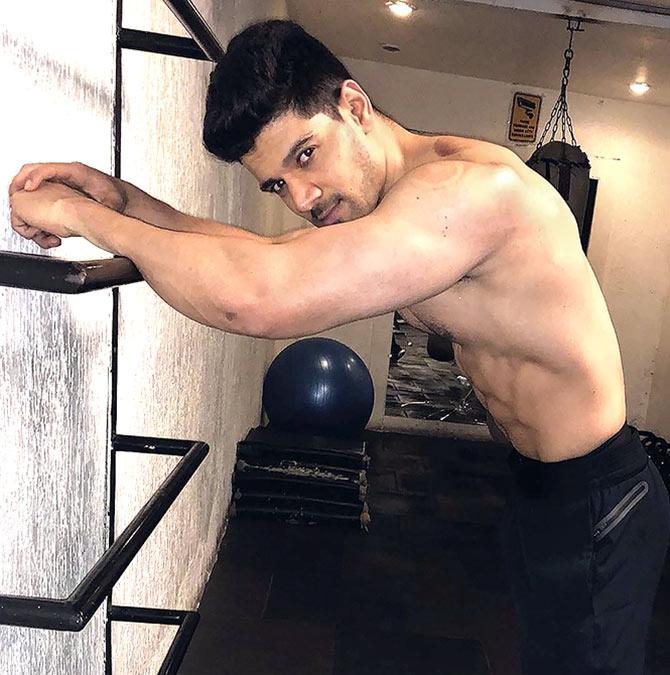 Do you regret falling in love with Jiah?
No. For me, the love was pure.
I may not be the best person, but I gave her the support she needed.
You need more than a boyfriend to support you.
You need a family, you need blood relations.
When people ask me if I have learnt from my mistakes, I say no because I didn't make any.
At that age, you do fall in love.
She was much older than me -- I was 21, she was 27.
She was wiser.
She knew what she was doing.
I knew her for five months only; it was my shortest relationship.
And those five months ruined your life?
No. I have a bright future.
But it did ruin five, six years of my life.
Who will give this back to me?
I will try doing work, but who will give me that (lost) time?
The stress I have gone through, the stress my family has gone through.
We have not laughed in seven, eight years.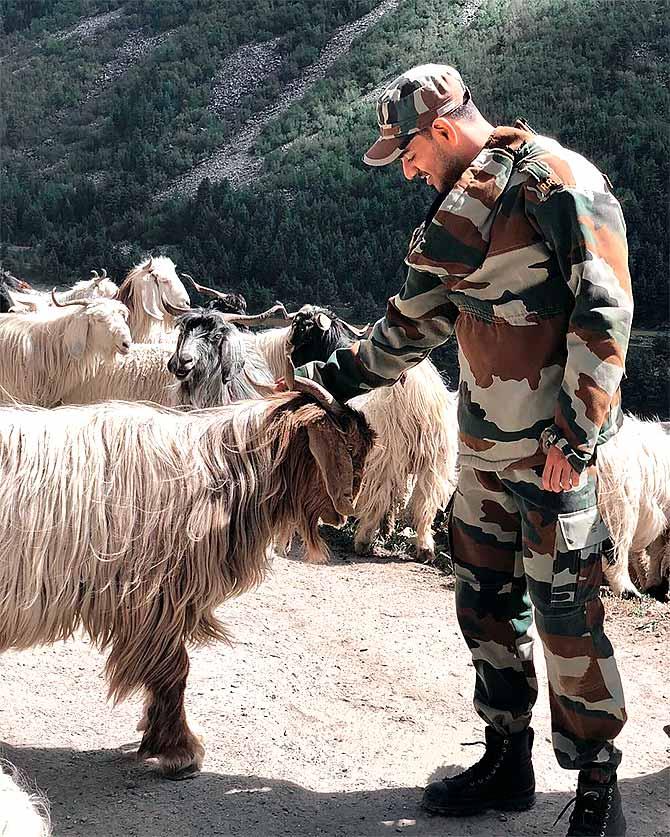 How do you remember Jiah? Do you remember your first meeting with her?
I don't want to talk about that.
Does it upset you talking about her?
Yes. She was not only my girlfriend, but also a friend of mine.
Did she ever talk about the problems she was facing?
Yes, she was very, very depressed.
Why?
I don't want to get into that.
Was it due to her career or personal life?
Both.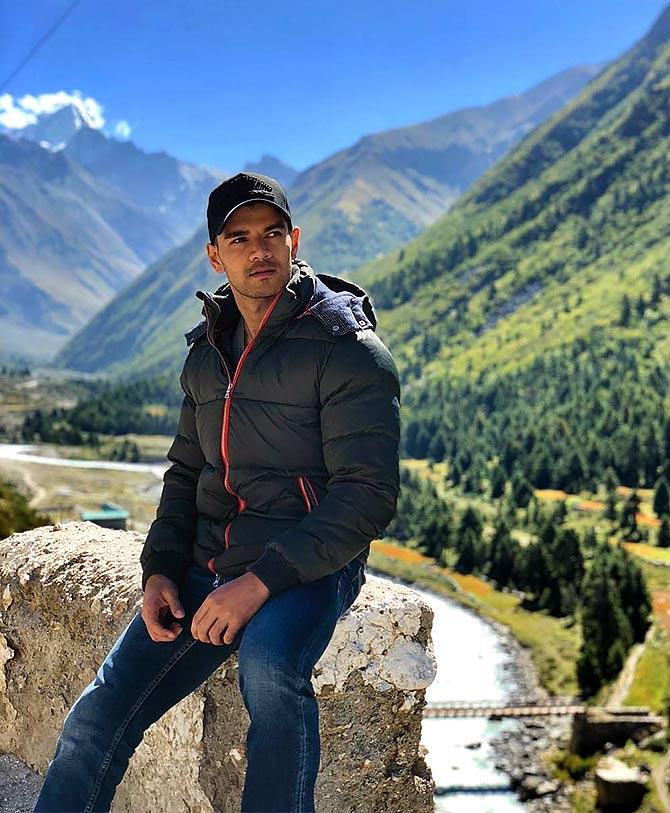 I interviewed Jiah Khan and would want to know what happened.
I felt she wanted to do a lot of things in life and she was capable of doing all of it.
What do you think went wrong?
Do you know she was raped at 14?
Do you know she did not live with her father?
Do you know her mother had changed four homes when she was a baby?
Do you know she was pushed in the (film) industry by her family when she was only 16?
So she wasn't interested in a movie career?
Maybe she was. But at that age, you need to study. You need to go to school.
Why do you think people are blaming you?
Why do people feel I was the reason just because I was her boyfriend?
I only knew her for five months.
What about the other 27 years of her life? Who was monitoring her then?
She was on antidepressant pills.
She was on sleeping pills.
She was an alcoholic.
Why are people not questioning them?
Why are people not looking into her life before me?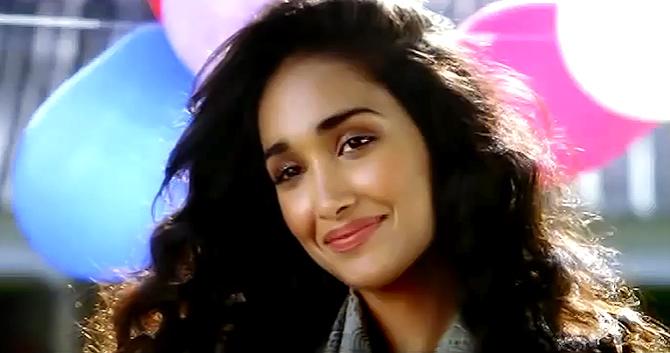 What was the trigger for her to take such a drastic step?
I have no idea.
Did the two of you have a fight?
A very small, basic argument.
She wanted to meet me and I didn't want to meet.
Did you break up with her?
We had an argument about her mother not wanting me to be with her.
I told her that 'your mom does not want me to be with you', so I will take a step back.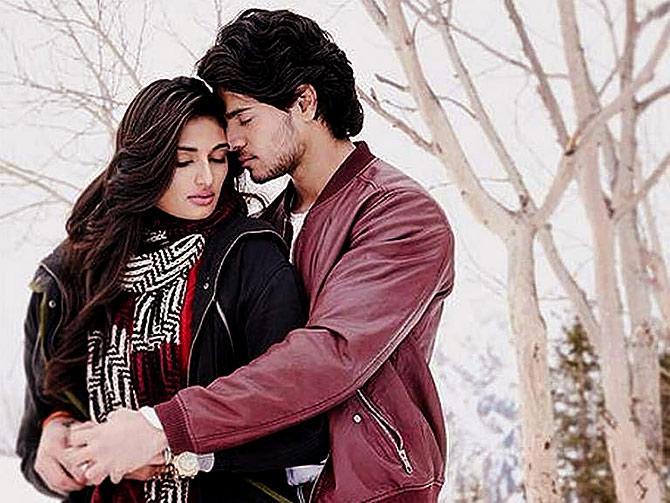 Hero released in 2015. Why did it take so long for your next release?
Honestly, I didn't get the right scripts.
I didn't get anything exciting because I had to give a lot of time to my family and the case.
I feel bad because I was very young to go through something like this.
It's not only torture, but trauma.
But God is great. He has given me backing that I needed.
I needed a film like Satellite Shankar so that people know me as a performer and an actor.
I want people to recognise my work.
I want my family to be proud of me.
You play a soldier in Satellite Shankar. Did you ever think of becoming a soldier in real life?
I always wanted to be a soldier.
I would do plays in school where I would get to wear a uniform.
I want to do a war film, an action film.
When I heard the script, I fell in love with it in the first 5, 10 minutes.
It's about a soldier who wants to meet his mother and how he gets entangled in a situation.
He has to reach his home in three days, but he reaches in six.
Now, he has only one day to return.
He had promised his general he would be back and so how the people he has helped help him return to his base.
It is a very emotional film.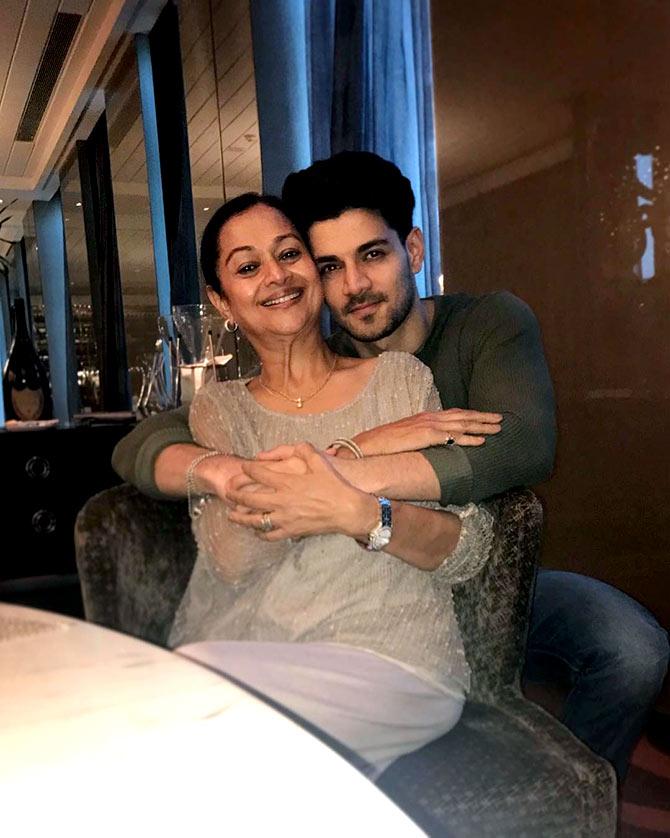 How is your equation with your mother Zarina Wahab?
It is just like how Shankar is with his mom -- very affectionate.
We like hugging each other; she loves feeding me.
She loves taking care of me.
She still treats me like a little boy.
She's my backbone.
In my troubled times, my mother was very strong.
I thought she was the weakest in the family, but she turned out to be the strongest.
She is the lioness of our family and has kept the family together.
She is Satellite Zarina for me.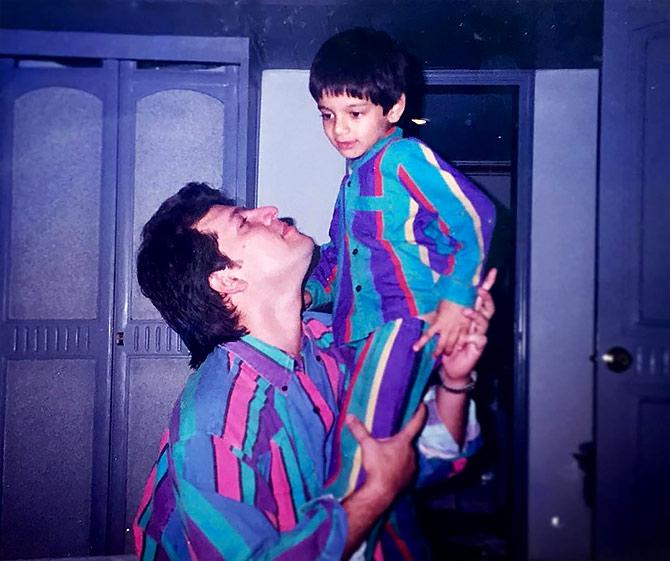 How is your relationship with your father Aditya Pancholi?
Very good.
Before we didn't talk as much, but now, we talk about certain work things.
I have grown up, you know, and he needs a friend to talk to.
When a boy is young, he is mama's best friend. When he goes up, he becomes daddy's best friend.
I am scared of him, but it is out of respect.
Both your parents are actors. Do you ask for their opinions?
Not really.
I do ask my mom about certain dialogues or characters, but my father likes to stay away from it.
You travelled across 10 states in India to shoot for Satellite Shanker.
Yes, we were in Himachal Pradesh, Uttar Pradesh, Punjab, Tamil Nadu, Maharashtra and a few more.
We shot in trains, buses, tractors, on the motorbike...
It's a travel film that we shot within 50 days.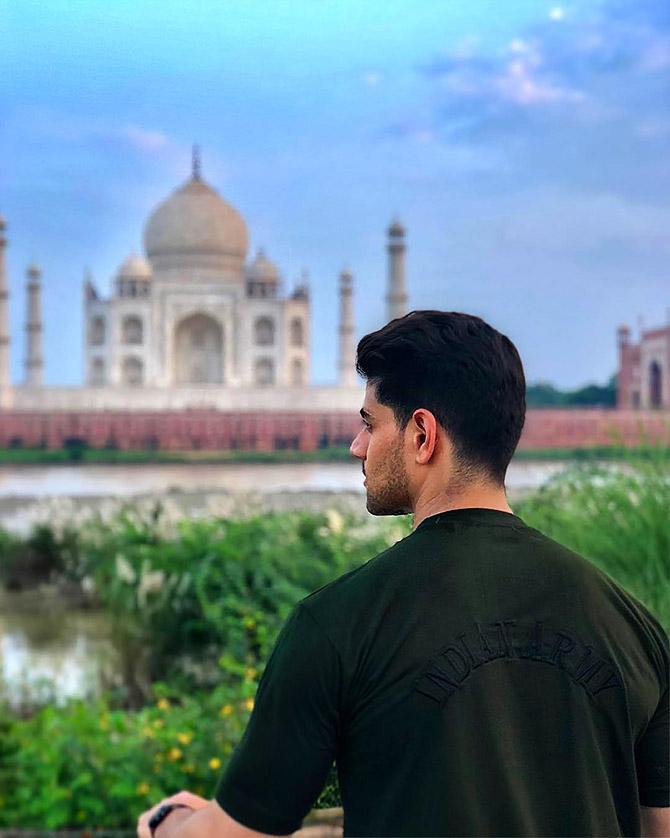 Tell us about your experiences from this film.
I never thought I could pluck an apple from a tree! I did that in Himachal... there were a lot of apple trees there.
I never thought I would have honey from a honeycomb.
I met the local people there and learnt how to make chai.
I saw the Taj Mahal for the first time.
I always wanted to see Punjab and visit the ganne ke khet (sugarcane fields) and I got a chance to do that.
I had desi gur.
I met families.
Are you doing a biopic next?
It is about a boxer from Haryana who has won India a few gold medals.
He never lost his matches.
No one really knows about him because no one has made a film on him.