'Putting your life at stake defending your motherland is the best feeling you can get.'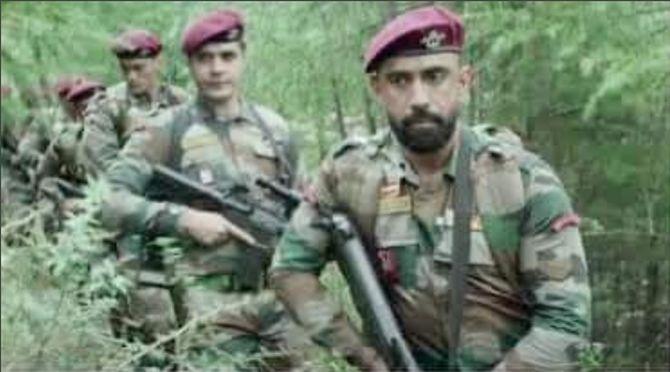 Mohammed Ali Shah is an actor, a former Major in the Indian Army, a TEDx speaker, a teacher at Subhash Ghai's acting school, an alumnus of IIM-Calcutta, a man who wears many hats.
His father is retired Lieutenant General Zameer Uddin Shah, who was also former vice chancellor of the Aligarh Muslim University. His uncle is Naseeruddin Shah.
His latest film, Yaara, directed by Tigmanshu Dhulia, streams on Zee 5. He plays a soldier in Avrodh, which streams on Sony Liv.
Comparing his life in the army to life as an actor, Ali Shah tells A Ganesh Nadar/Rediff.com, "It's not different as I used to take charge of social events. I used to do a lot of story-telling about army heroes like Vikram Batra."
"A few years in the army and you are a gentleman for life," he adds with pride.
In 2001 and 2002, he failed to get into the National School for Drama, where his famous uncle studied, but that didn't deter him from his interest in acting.
The soldier-actor says he learnt life skills 30 metres from a Pakistani post on the Line of Control. He also learnt team spirit in the army. "It is my army background that makes me ask the spot boy on the sets if he has had tea before he serves me," he says.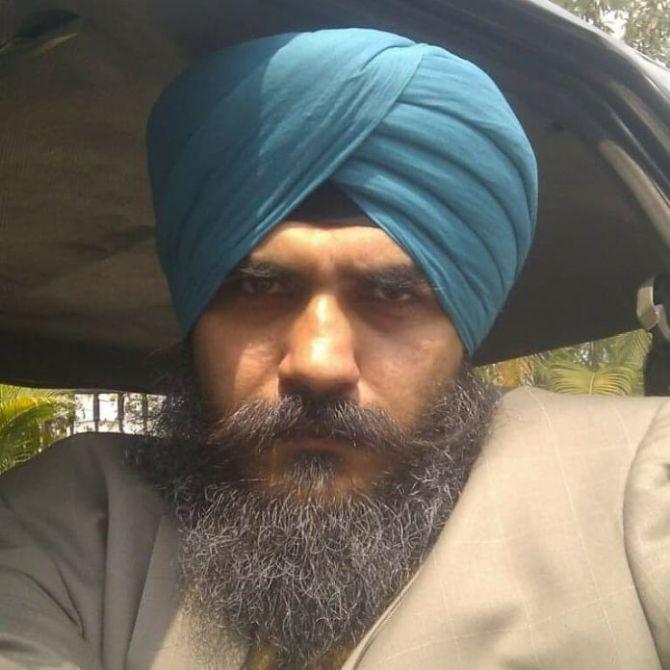 Ali Shah finds acting as a soldier simple as it comes naturally to him. before Avrodh, he did it in Haider. "I have been offered lots of army officer and police officer roles," he says.
Director Tigmanshu Dhulia saw him in Haider and called him in for Yaara. When he read the script, he was excited. He sat under a tree and read it as he couldn't wait to go home and read it. He told his wife that he was an artiste and not a hero, it was about a Sikh and a challenging role.
He took a train to Amritsar, traveling by unreserved coach so that he could observe people. He took a share auto to the Golden Temple.
"When I reached there, it was the most beautiful sight in the world. I felt lots of positive energy," he recalls.
He introduced himself and told them that he wanted to learn about Sikhism. He did seva. He cleaned the premises and served the pilgrims. He grew his hair and learnt to tie a turban. He learnt Punjabi though he speaks Hindi in Yaara. He was at the Golden Temple and in Amritsar for a month.
Later, he read the Guru Granth Sahib, the holy book of the Sikhs, in English. He also did seva at a gurdwara in Versova, north west Mumbai, after he returned to the city. He quit smoking as the Sikh faith forbids smoking. "It was a spiritual journey," he says.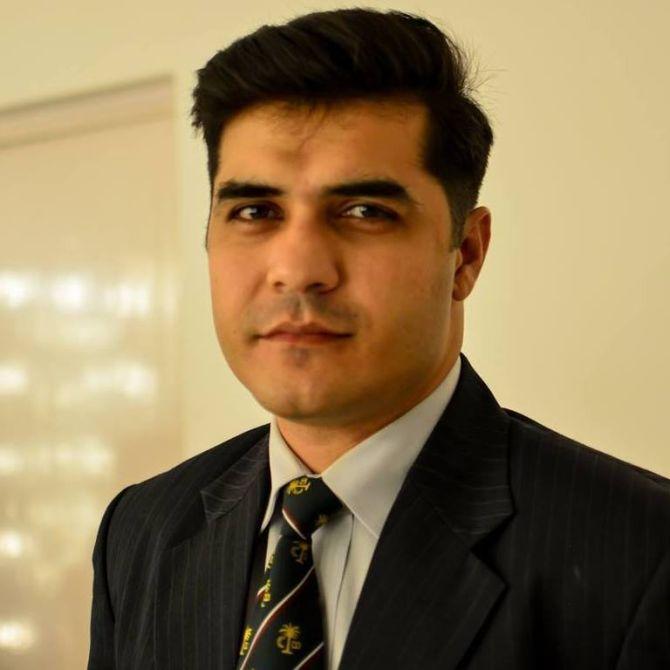 "The film is about friendship, there was a lot of bonhomie on the sets, I made lots of friends."
On the sets he was always Jasjit Singh, joint director CBI. He focused on his role. In the movie he ages from 20 to 60.
Always passionate about the Indian Army, he failed to get into the National Defence Academy, where his distinguished general father is an alumnus, but later joined the army on a short service commission.
On January 26, 2008, he marched with the Assam Rifles contigent during the Republic Day parade.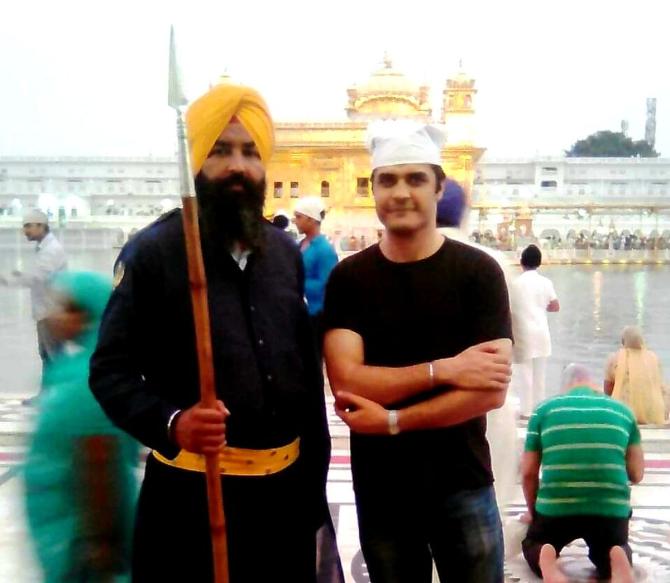 After his tenure in the army ended, he did an MBA in marketing from IIM-Calcutta. He secured a job on campus with a 6 figure salary and worked for 6 years in the corporate sector in Delhi. He saved enough money to come to Mumbai and realise his dream of being an actor.
"When I am acting, I am portraying my character. I don't consider anything else. I concentrate on the character," he says.
Lawrence Olivier is the actor who has had the most influence on him. When he was in school, he watched Olivier in Othello and Hamlet his uncle Naseer's home and was impressed that the legendary British actor's interpretation of either Shakespearean character was totally different.
His Uncle Naseer had only this advice for him: 'Remember your lines well and don't bump into the furniture.'
After seeing his theatre work, Naseer told him he was better than most NSD students. "I have never used his name to get work," says Ali Shah.
In Avrodh, he plays a commando who is part of the team that undertakes the September 28-29, 2016 surgical strikes. He says he was in good shape in the Web series, but add that he can look frail for a role if need be.
Life as an actor, he admits, is tougher than his time in the army. In the army, you are part of a team, he says.
"Vikram Batra took bullets to save his buddy," he reminds us. "As an actor you don't have such friends who will be willing to give their life for you, as an actor you play an individual. In the army it is always team work. On the border we protected each other."
The army movies he likes are Lakshya, Uri and Avrodh.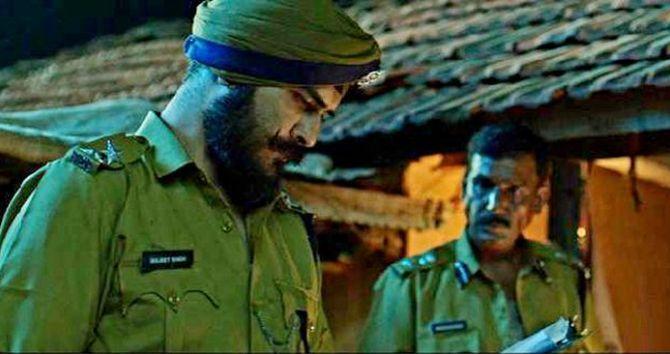 The last time the entire family got together was at his parents's 40th wedding anniversary. "Naseer Uncle and his wife had come and we all enjoyed ourselves. There was happiness and good cheer all around," he says.
During the pandemic he says, "When the going gets tough, the tough get online. I am doing live theatre online-monologues," he says. The Mumbai Theatre Guide is one of the largest theatre portals online. He conducts online classes on it.
"I liked my life in the army the most," he says. "Putting your life at stake defending your motherland is the best feeling you can get."
Feature Presentation: Aslam Hunani/Rediff.com