Mee Raqsam touches on the sensitive issue of a Muslim girl's determination to learn Bharata Natyam.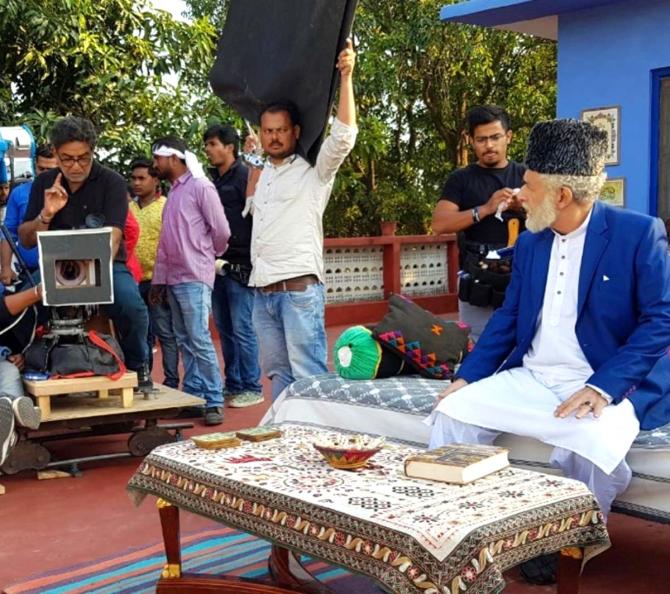 "Everything just fell into place," says cinematographer Baba Azmi about his directorial debut, Mee Raqsam, which streams on August 21 on Zee5.
"The key cast simply fell into place," he tells Subhash K Jha.
"Naseeruddin Shah, a dear friend, was my first and only choice of the cleric's role. We have known each other for 30 years. I was the cinematographer on his films Woh 7 Din and Bezubaan. We have remained friends. So when I asked him, I wasn't surprised that he said yes."
"But let me tell you. Naseer was in no condition to shoot. He was suffering from a severe back problem, so severe he could not sit and had to take a nap standing."
In that condition, he travelled to Mijwan (the Azmis' native village in Uttar Pradesh where Mee Raqsam was shot). Imagine travelling from Varanasi to Mijwan by car in that condition!"
"The minute Naseer arrived he wanted to start shooting. His enthusiasm was infectious."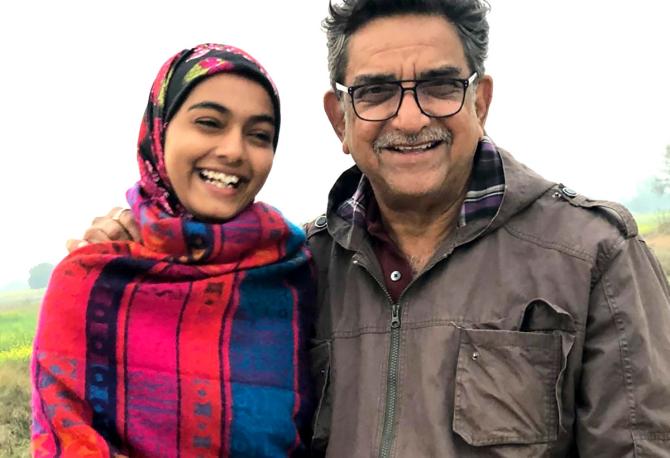 Finding the child actor Aditi Subedi, who plays the other protagonist, was far more difficult.
"I needed a child who was an actor and a Bharata Natyam dancer. Aditi had no experience in either, but she idolised my sister Shabana (Azmi) and had told her she wanted to be an actor. I auditioned several girls, but the minute I saw Aditi, I knew I had found my heroine Mariam."
"I gave her some scenes to read and she was magical."
"As for the dancing, we hired a Bharata Natyam teacher Deepali Salil. We gave her three months to train Aditi, but she said it won't be enough."
"Poor Aditi worked really hard. She was in Mumbai staying with us. She would go to a corner and cry over her bruised swollen knees, but she never complained. She was afraid I'd put her on the first plane back to Mijwan. She and her screen father Danish Hussain are exceptional."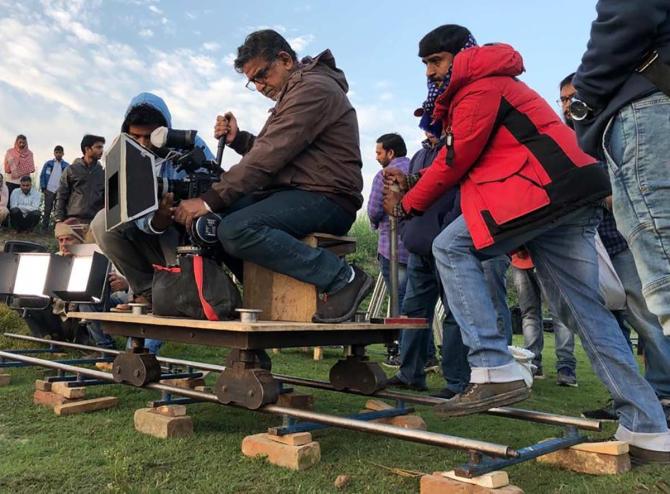 Mee Raqsam touches on the sensitive issue of a Muslim girl's determination to learn Bharata Natyam. Does Baba Azmi foresee any radical group's objecting to the film?
"Mee Raqsam was born out of a spirit of harmony and peace," he says. "It is inspired by my father's (Kaifi Azmi) secular ideology. It teaches us the value of cultural assimilation. But yes, you are right."
"We are living in sensitive times when anyone can stand up and object to my film for being just the opposite of what it actually is."
"My film is born out of a feeling of harmony, not hatred and strife."