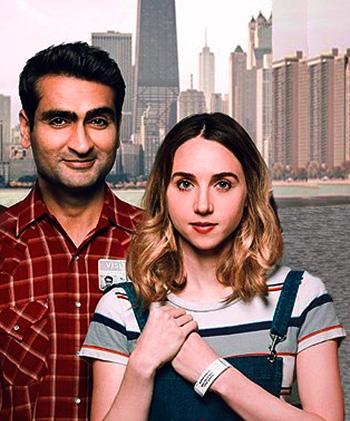 Are you ready for a real love story?
This Friday's release The Big Sick is an autobiographical story of stand-up comic and actor Kumail Nanjiani -- who has penned the script and stars in the film too -- and his wife Emily Gordon.
Kumail's Pakistan-born aspiring comedian connects with grad student Emily (Zoe Kazan) but their one-night stand blossoms into *the real thing*.
When Emily is beset with a mystery illness, it forces Kumail to navigate the medical crisis with her parents while dealing with the emotional tug- of-war between his family and his heart.
The film is interestingly Anupam Kher's 500th film, and he tells us all about it here.
Before you catch The Big Sick in theatres from June 30, here's a chance to win couple tickets.
All you have to do is answer a simple question!
Who plays Zoe Kazan's father in the film?