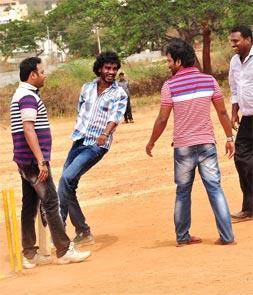 Naduvula Konjam Pakkatha Kaanum (2012), a landmark film in Tamil cinema is going to be remade in Kannada.
The film will be titled titled Kwatle Sathisha.
Based on real incidents in the life of the film's cinematographer, Prem Kumar, NKPK made actor Vijay Sethupathi a household name in Tamil Nadu.
Upcoming Kannada actor Sathish Neenasam of Lucia fame will be reprising the role of Prem Kumar, who loses his memory just a day before his wedding.
The film will be directed by Mahesh Rao and produced by Jayanna and Bogendra Combines.