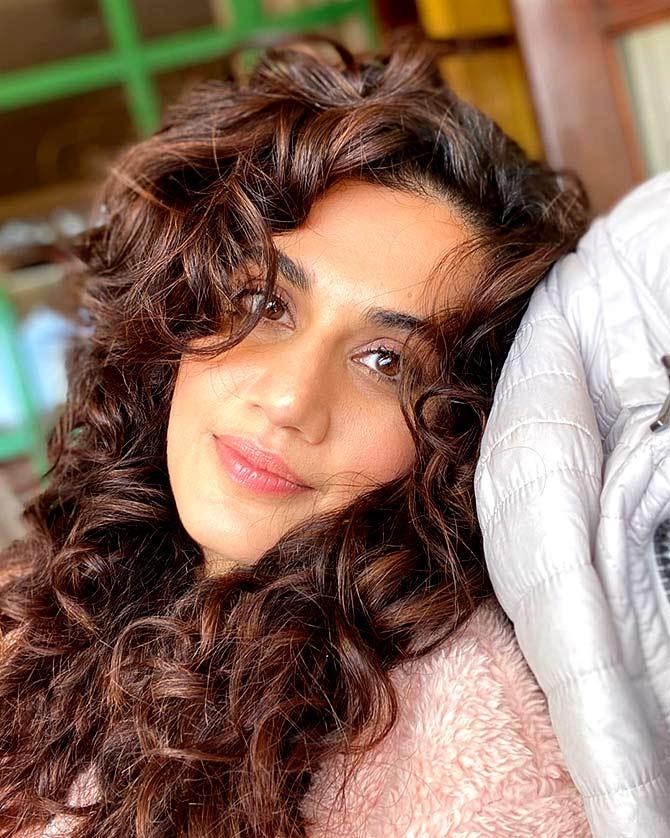 Aanand L Rai gets ready to make pulp fiction, Bollywood style, in his jasoosi kahaani called Dilurba Haseena, starring Taapsee Pannu and Vikrant Massey.
"Hindi pulp fiction will have a strong influence on this film. It's something I haven't done before," Taapsee tell Subhash K Jha.
2019 has been a spectacular year for her, and she's getting even 'more excited' about the new year.
It starts with Anubhav Sinha's Thappad.
"I play an average housewife. It's a very quiet, docile character, the kind of housewife whose relationships are conditioned by patriarchal rules. She is taken for granted. It is a totally a new zone for me," says Taapsee.
We can't see to see her in these contrasting roles!
---
Subhash K Jha has written about movies and movie stars for more than 40 years. He can be reached at movies@rediff-inc.com
---