The latest updates from the film industry.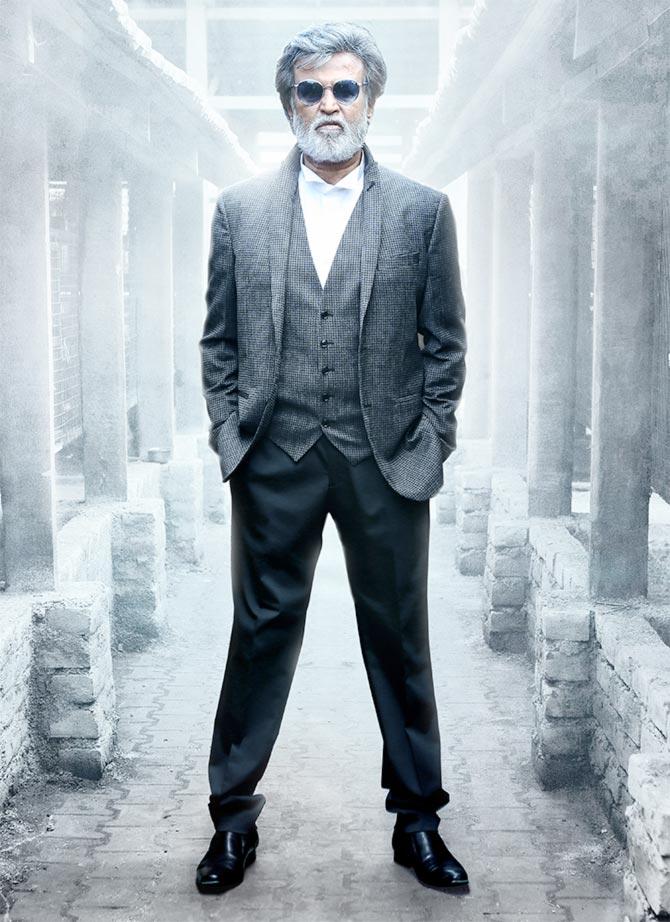 The Thalaiva of Indian cinema Rajinikanth will be honoured with the second highest civilian award, the Padma Vibhushan, for his contribution to the Indian cinema.
The 65-year-old actor has not only worked in Tamil films, but also acted in Bollywood, Telugu, Kannada, Malayalam, Hollywood and Bengali films.
He began acting in plays, while working in the Bangalore Transport Service as a bus conductor and has turned to an iconic figure today.
His mannerisms and stylised delivery of dialogue in films contribute to his mass popularity and appeal.
'Proud daughter !!!!! Appa is now Padma vibhushan shri Rajinikanth,' tweeted his younger daughter Soundarya.
'PADMA VIBHUSHAN RAJINIKANTH super proud daughter,' tweeted his older daughter Aishwarya R Dhanush.
Other Padma Vibhushan awardees this year include -- Yamini Krishnamurthi, Girija Devi, Ramoji Rao, Shri Shri Ravi Shankar and Dr Viswanathan Shanta.
Ajay Devgn and Priyanka Chopra will be conferred with Padma Shri this year.
On being bestowed with the prestigious honour, Devgn released an official statement, saying: 'I feel deeply humbled yet elated to receive such honor from my own country. This announcement today makes it special for me when I'm filming abroad for my new film Shivaay.'
'I'd like to acknowledge that Padma Samman puts an extra responsibility on me and I promise to serve my country for as long as I can.'
***
Dhanush to make Hollywood debut with Uma Thurman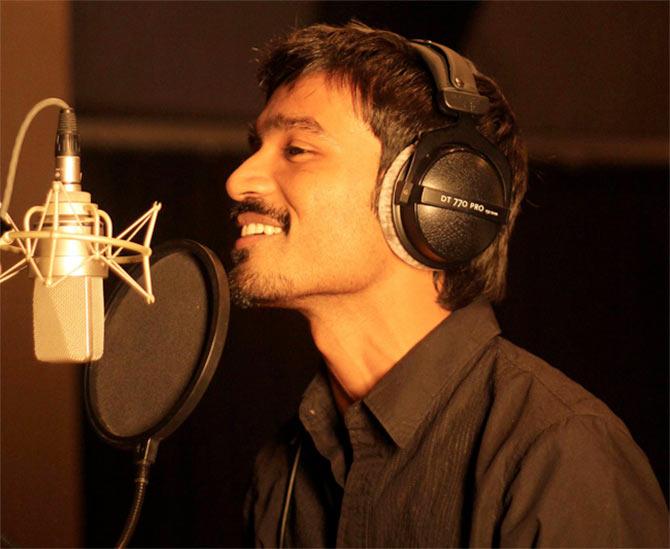 Meanwhile, Rajinikanth's son-in-law Dhanush also has reason to celebrate.
He is all set to make his Hollywood debut with the Uma Thurman-starrer, The Extraordinary Journey of The Fakir.
Directed by Iranian-French director Marjane Satrapi, the film also stars Alexandra Daddario, Barkhad Abdi and Laurent Lafitte.
Bandit Queen actress Seema Biswas is also part of the stellar cast, touted as Satrapi's most ambitious project till date.
With the project, the 32-year-old Raanjhanaa actor has joined the likes of Indian exports to Hollywood like Irrfan Khan, Priyanka Chopra, Om Puri, Anil Kapoor and Deepika Padukone.
His filmmaker wife Aishwarya has re-tweeted articles that mention the actor's Hollywood debut.
Marjane Satrapi, 46, made her English language debut with The Voices, starring Ryan Reynolds.
The comedy adventure movie is based on Romain Puertolas' bestselling debut novel The Extraordinary Journey of The Fakir Who Got Trapped In An Ikea Wardrobe.
The novel, which came out in 2014, has been translated into 35 languages. It tells the pilgrimage of a con man from India to IKEA in Paris which turns into a philosophical odyssey.
The film follows a wild storyteller from New Delhi who falls in love with a woman when he reaches Paris, but accidentally gets deported along with a group of African refugees against his choice.
Source: ANI, PTI