'It's just one character through the film.'
'The rest are all voices, fleeting glimpses and glances.'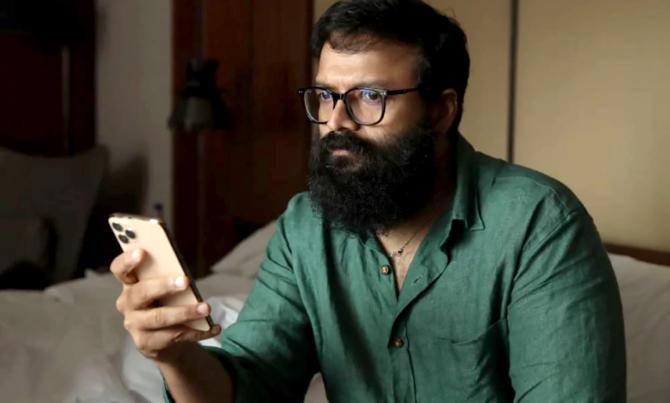 Director Ranjith Sankar, who made the stunning Malayalam film Sunny, has come in for a lot of praise.
"The film started streaming at midnight on September 23. I received nearly a 1,000 messages during the night, and many of them from young viewers who were already planning a repeat viewing," Ranjith tells Subhash K Jha.
"It's a relief because when we were making Sunny, we didn't know how it would turn out for the audience. There is no parallel to this film in my own career as a director, or in anything that's been done in our cinema."
Sunny is the story of a heavily drinking, suicidal man (played by Jayasurya), who looks at the futility of his life during the pandemic imposed quarantine.
Says Ranjith, "It's just one character through the film. The rest are all voices, fleeting glimpses and glances. We did the voices after the shooting was complete. They are done by seasoned actors whom I knew and who were sporting enough to do the voices. While shooting, we made sure there were professional actors giving Jayasurya the right cues."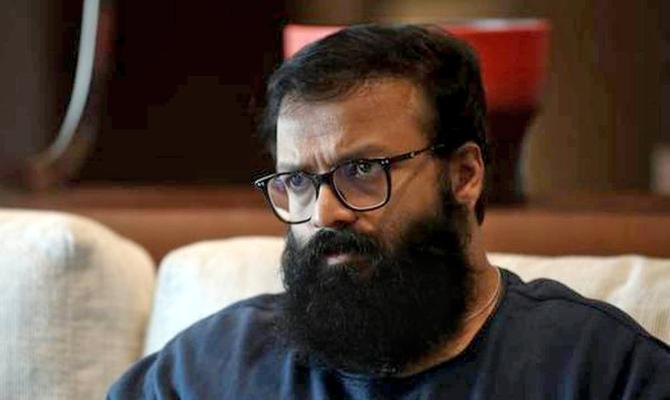 Jayasurya was on his own in that posh hotel suite on the fourth floor of the Grand Hyatt, Kochi, which the director had booked.
"I wanted to make a one-character film for the longest time," Ranjith says.
"For years, I toyed with the idea and finally gave up. Then COVID happened. I came up with an idea which I started working on. I knew the screenplay was the essence of this film. I wrote and re-wrote the screenplay six-seven times. Only then did I start thinking of which actor to cast."
The director's first choice was Jayasurya, with whom he had done seven films.
"We are friends now and understand one another's craft instinctively," Ranjith says.
"When I met Jayasurya, he looked like my Sunny. He had put on weight during the pandemic and grown a beard. Physically, he was right for the part."
But when Ranjith narrated the script, Jayasurya was not convinced.
"He had some reservations about the script and he felt he couldn't do it. So I went to another actor, a name in his own right, and he agreed immediately. However, a week later, Jayasurya called me to say he was ready to do the film. Luckily, the other actor was very sporting. In Malayalam cinema, there are several very good lead actors, and they are all busy."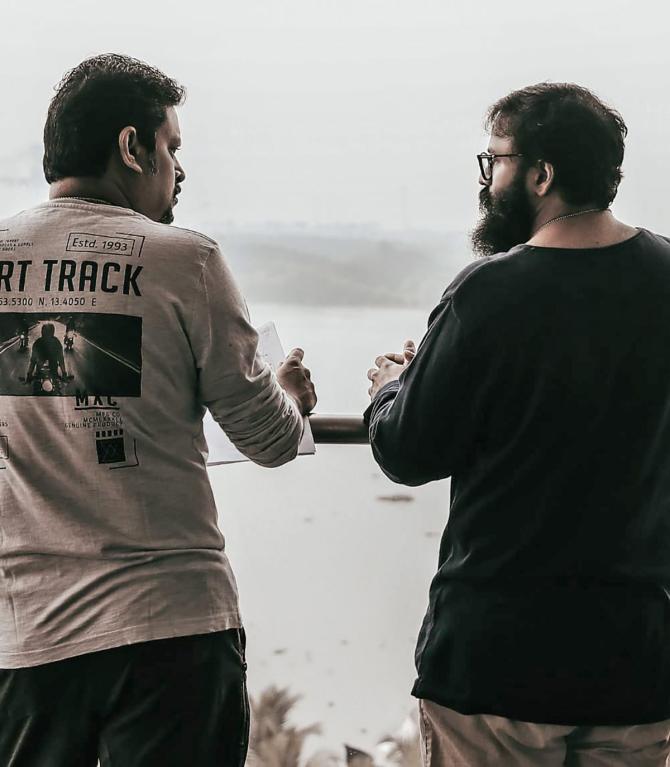 Once the shooting started, there was uncertainty about the project.
"We had no idea how to go about this," Ranjith says.
"With just one actor, Sunny was the biggest challenge of my career. The first day's shooting was a disaster. We scrapped the chosen style of shooting, and took another approach. Since there was only Jayasurya on camera, there couldn't be too many cuts in the scenes. We treated every sequence in a choreographic style. Till the end, we didn't know whether the audience would be with us."
Amazon Prime Video has proved liberating for Ranjith.
"For the first time, I don't have to think about the autorickshaw driver and the student in the audience. Luckily, students love Sunny, though I've yet to hear from any auto driver. It doesn't matter. This time, the producer in me did not have to look anxiously over his shoulder at the director."
Ranjith is already planning his next film: "It's going to be a thriller with two leading stars."
By stars, he means male actors.
"Not that I haven't made films with female heroes in the lead. Molly Aunty Rocks and Kamala were heroine-oriented films," Ranjith says as his phone buzzes repeatedly with congratulations for Sunny.