Family and friends say their last goodbyes to Nandamuri Harikrishna.
Actor-politician Nandamuri Harikrishna, son of the late Telugu movie legend and thrice chief minister of undivided Andhra Pradesh N T Ramarao, died in a car crash in Telangana's Nalgonda district on Wednesday, August 29. He was 62.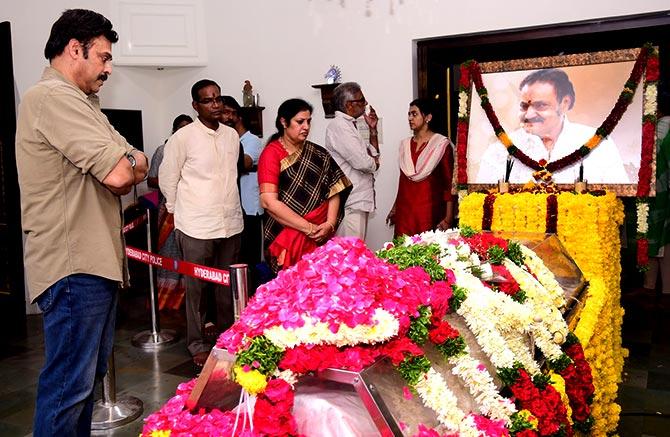 Venkatesh pays homage. Also seen is Daggubati Purandeshwari, former Union minister and Harikrishna's sister.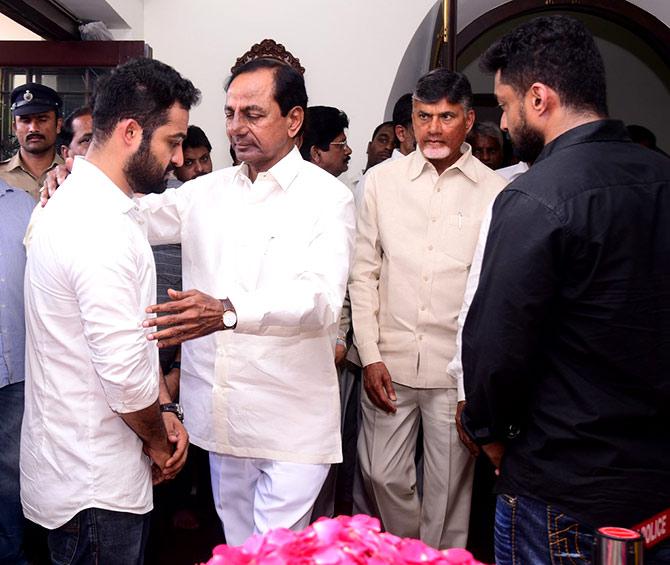 Telangana Chief Minister Kalvakuntla Chandrashekar Rao comforts Nandamuri Harikrishna's younger son Nandamuri Taraka Rama Rao Jr, popularly known as NTR Jr.
Andhra Pradesh Chief Minister Nara Chandrababu Naidu, Harikrishna's brother-in-law, looks on.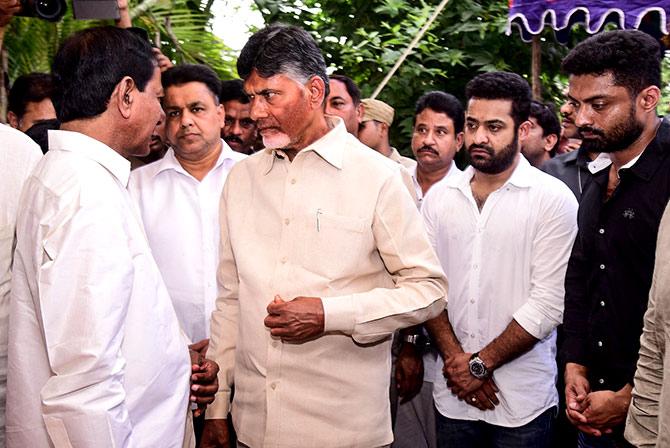 NTR Jr, Chandrababu Naidu, KCR and Nandamuri Kalyan Ram (in black), Nandamuri Harikrishna's eldest son.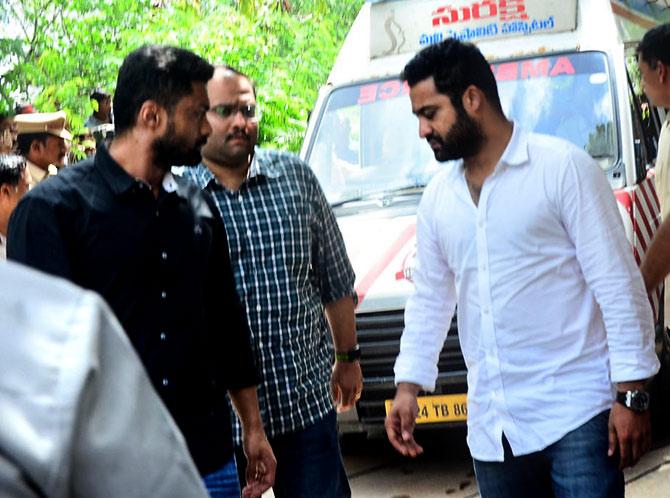 The brothers wait for the ambulance.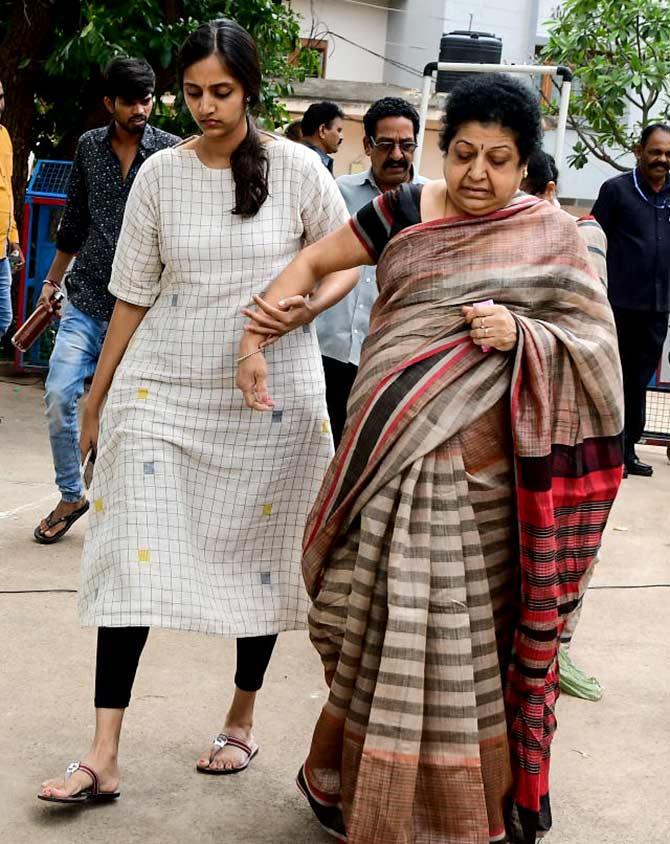 Kodal Lakshmi Pranathi, NTR Jr's wife, with his mother Shalini Bhaskar Rao.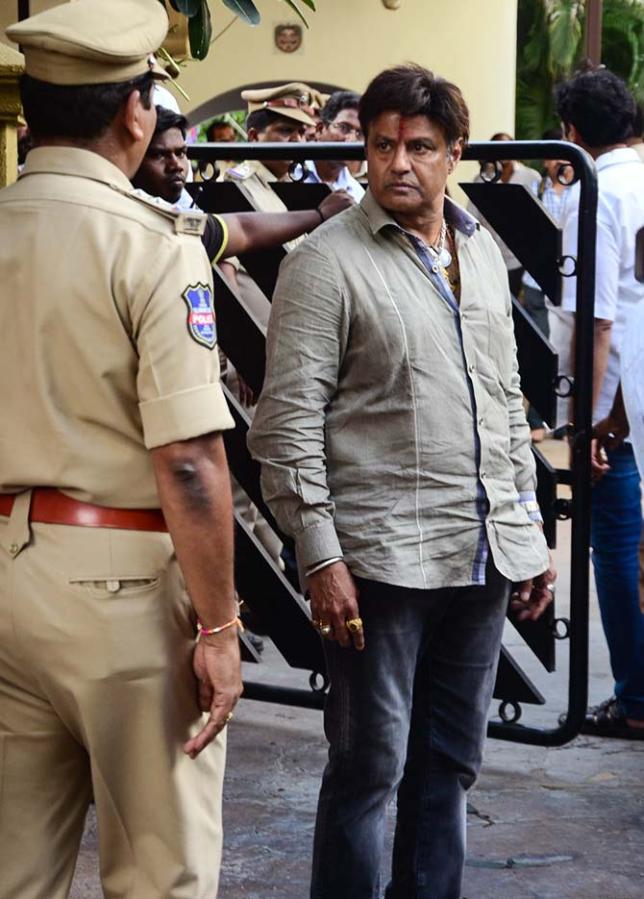 Nandamuri Balakrishna, Harikrishna's younger brother.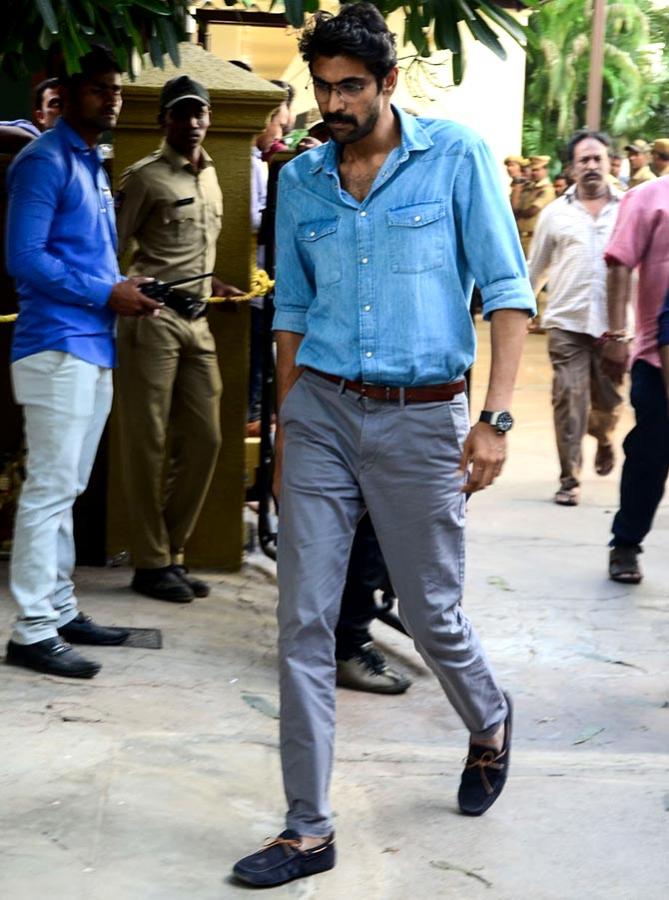 Rana Daggubati.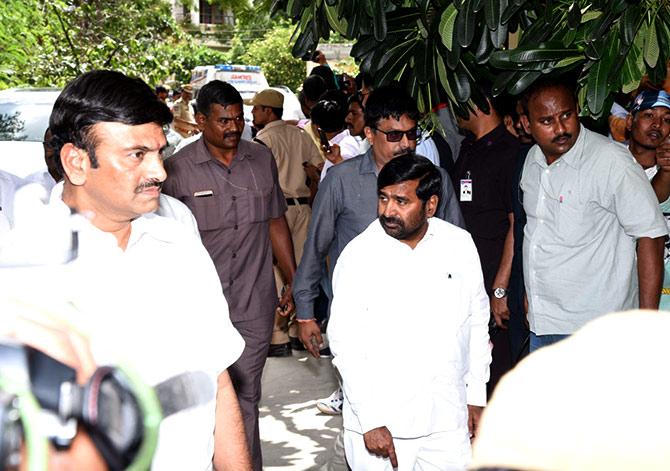 Telangana Power Minister Jagadish Reddy (in white shirt, centre).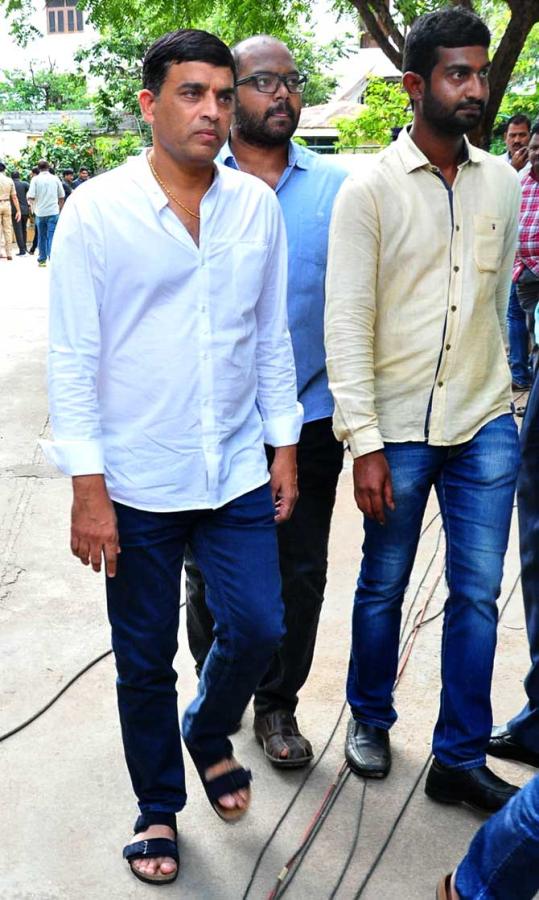 Producer Dil Raju (left).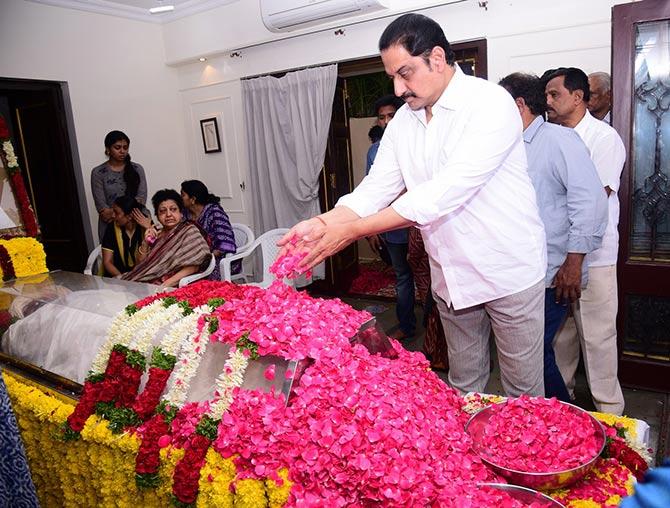 Actor Suman.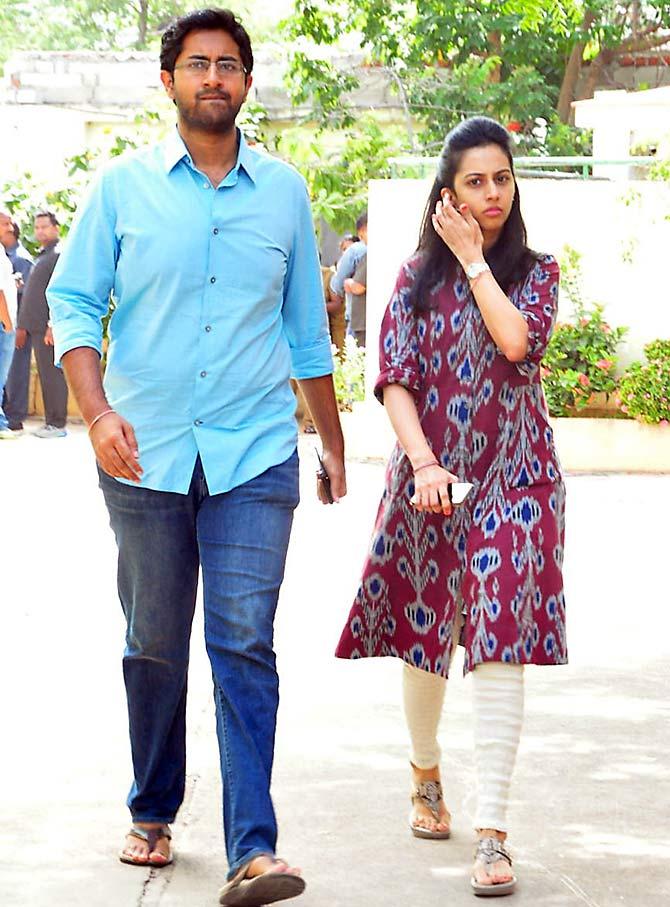 Tejaswini, Balakrishna's daughter, with her husband Sri Bharath.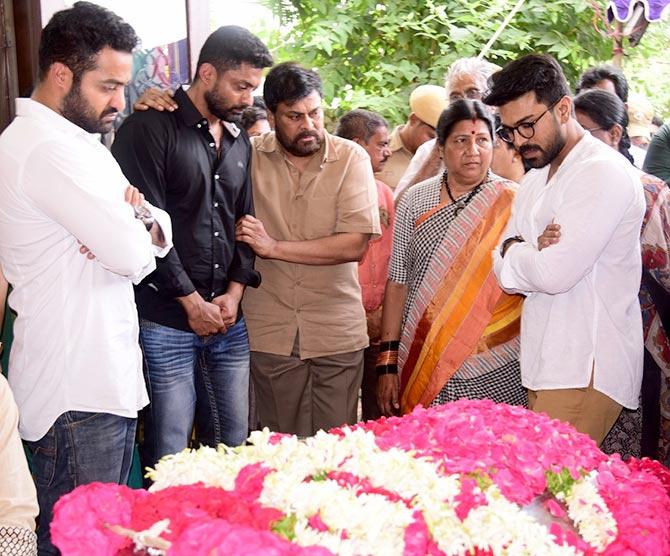 Chiranjeevi and his son Ram Charan console NTR Jr and his brother Kalyan Ram.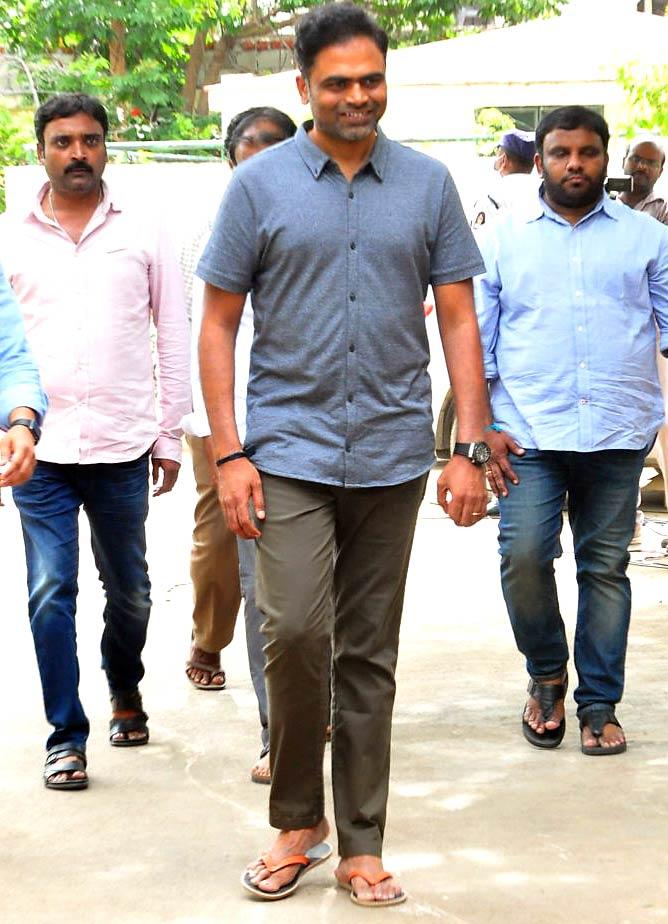 Director Vamsi Paidipally.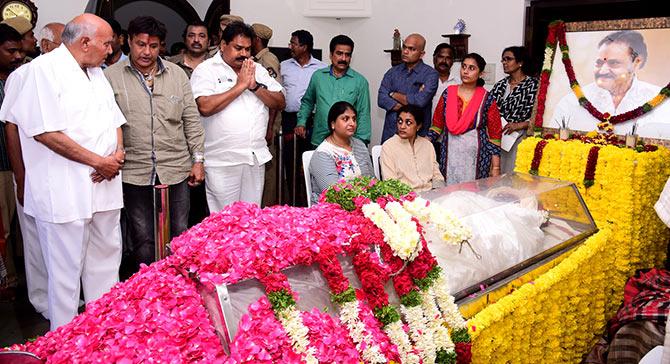 Eenadu newspaper founder Ramoji Rao, left, with Balakrishna.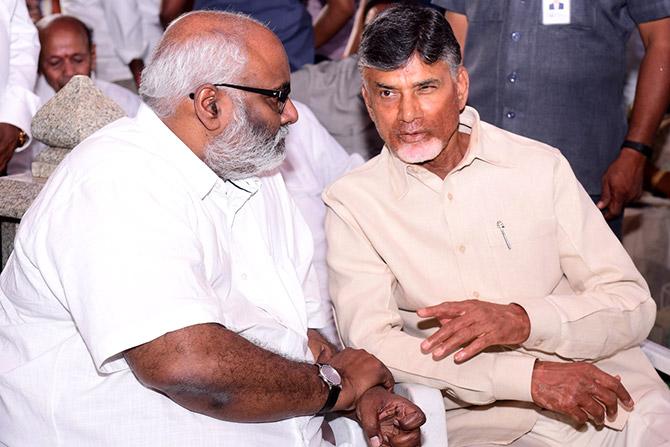 Composer Keeravani with Chandrababu Naidu.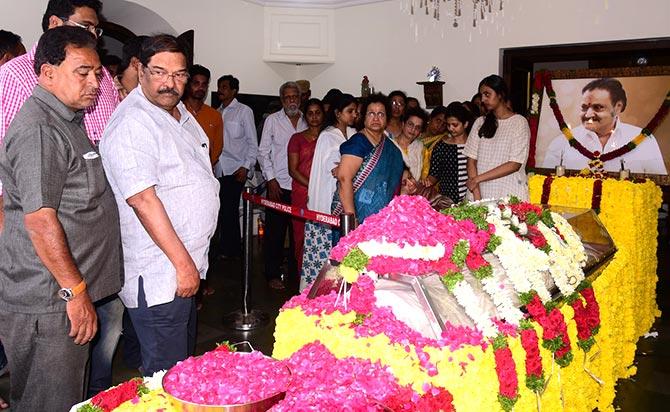 Producer K S Ramarao (in white).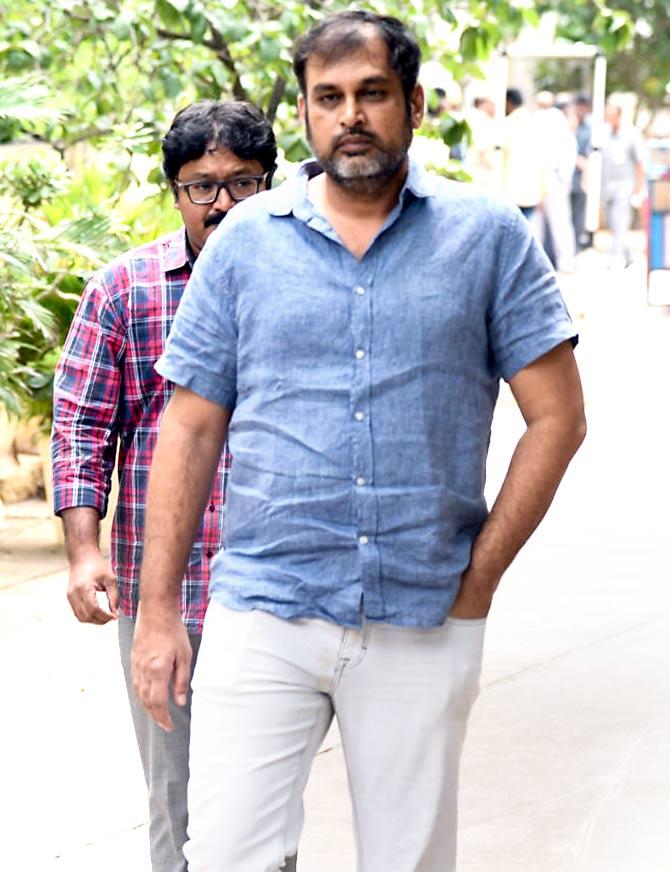 Writer-director Vakkantham Vamsi.