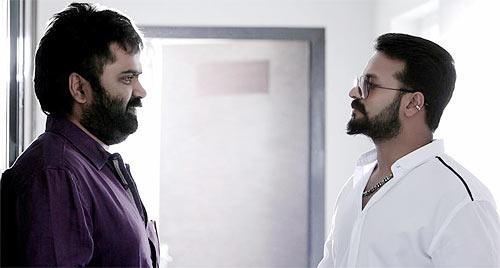 Jayasurya was the hero of Anoop Menon's debut film,

Kattuchembakam.

Since then, the two have been close friends.

They have been instrumental in the success of films like

Cocktail, Beautiful

and

Trivandrum Lodge,

in

recent times. They are also teaming up for the forthcoming film

David &

Goliath.

Right now, the two are shooting for Aji John's

Hotel California

, produced by Josemon Simon. The cinematographer is Jithu Damodar and the music director is Shaan Rahman.

The cast also includes Dhwani, Maria, P Balachandran, Nandu and Saiju Kurup. The shooting of the film is currently going on at Kochi.