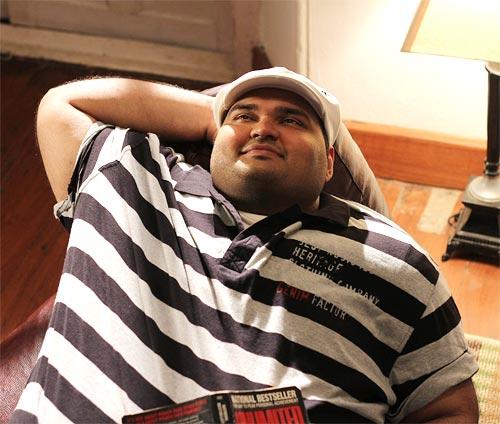 Director Aashiq Abu, who churned out two hits in succession--
Salt N' Pepper
and
22 Female Kottayam--
is going unconventional in his new film,
Da Thadiya,
a romantic tale with politics as the backdrop.
The hero of the film, unusually,
is an obese young man, played by DJ Sekhar Menon.
Sreenath Bhasi, Ann Augustine, Nivin Pauly, Maniyanpillai Raju and Edavela Babu make up the main cast.
Da Thadiya
is produced by Anto Joseph. Shyju Khaled is the cinematographer and the music director is Bijibal.
The shooting of the film has started in Kochi.