Holi, the festival of colours, is right around the corner.
Because of the water crises in the state, most celebrities have requested a dry Holi.
And really, all we need is just a *little* colour in our lives to make our festivals brighter.
Bollywood's stars show us how we can have fun with just a few handfuls of colour!
Here's taking a look at pictures of actors' previous Holi celebrations.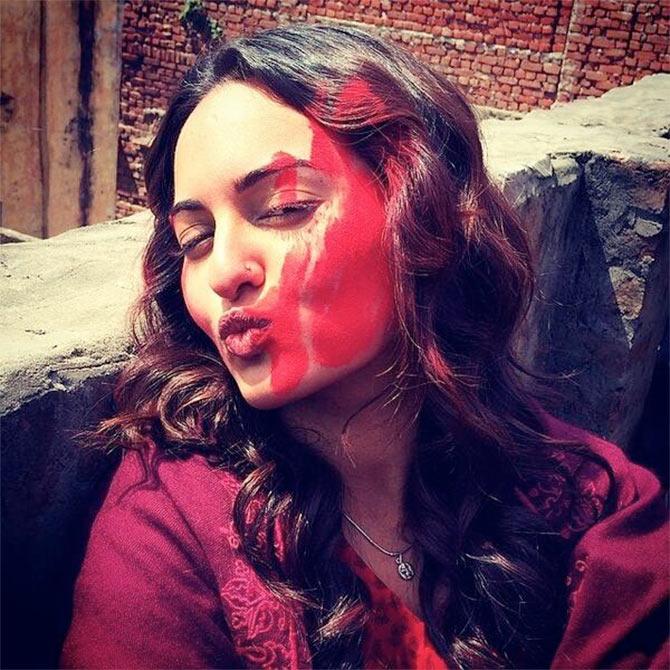 IMAGE: Sonakshi Sinha. Photograph: Sonakshi Sinha/Twitter
Sonakshi Sinha mixes the perfect pout with colours of red.


IMAGE: Salman Khan and Yohan Khan. Photograph: Arpita Khan Sharma/Instagram
Salman Khan gives his nephew Yohan some love. Yohan is Sohail Khan's son.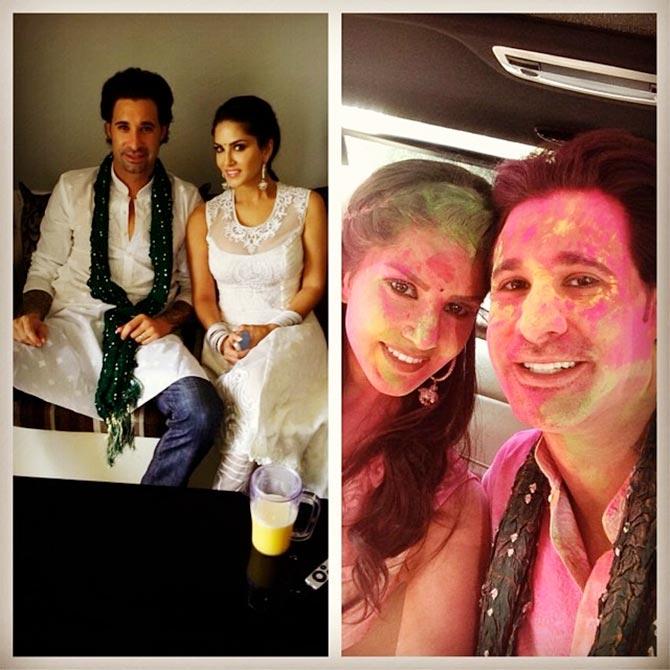 IMAGE: Sunny Leone and Daneil Weber. Photograph: Sunny Leone/Instagram
Sunny Leone shares some 'before' and 'after' pictures of her celebrations with husband Daniel Weber.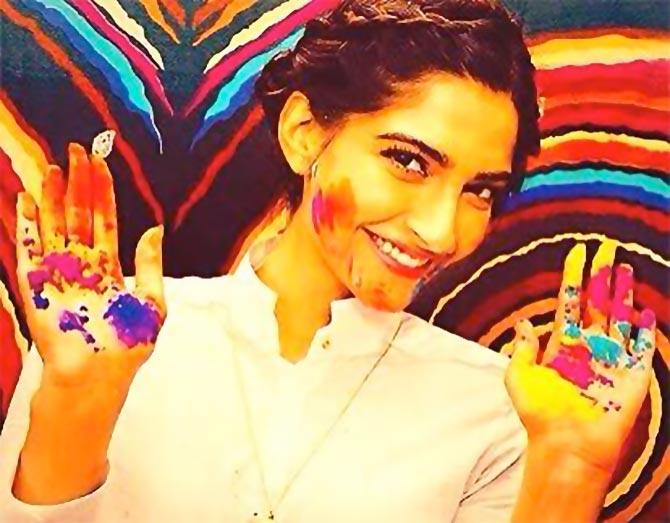 IMAGE: Sonam Kapoor. Photograph: Arpita Khan Sharma/Twitter
Sonam Kapoor enjoys a colourful Holi.


IMAGE: Zayed Khan, Farah Khan Ali, Hrithik Roshan. Photograph: Farah Khan Ali/Instagram
Farah Khan Ali shares a picture of her brother Zayed and then brother-in-law Hrithik Roshan and captions it: 'Crazy three! holi re holi.'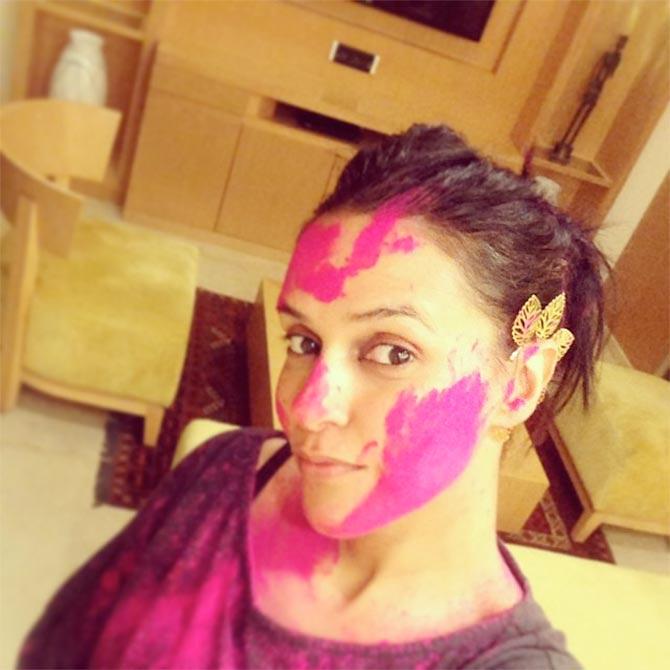 IMAGE: Neha Dhupia. Photograph: Neha Dupia/Instagram
Neha Dhupia's Holi selfie!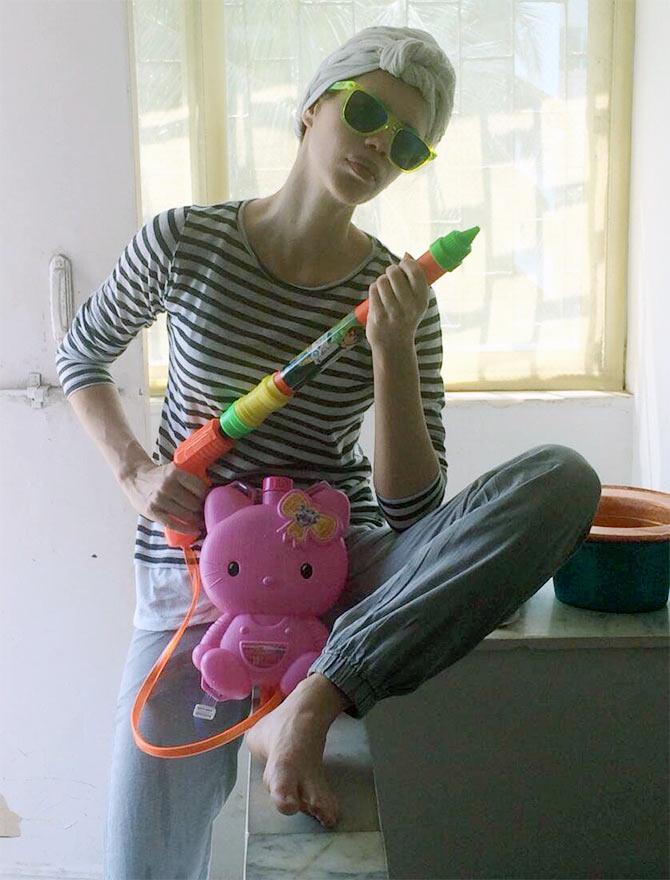 IMAGE: Kalki Koechlin. Photograph: Kalki Koechlin/Twitter
Kalki Koechlin asks, 'Are you ready to Holi?'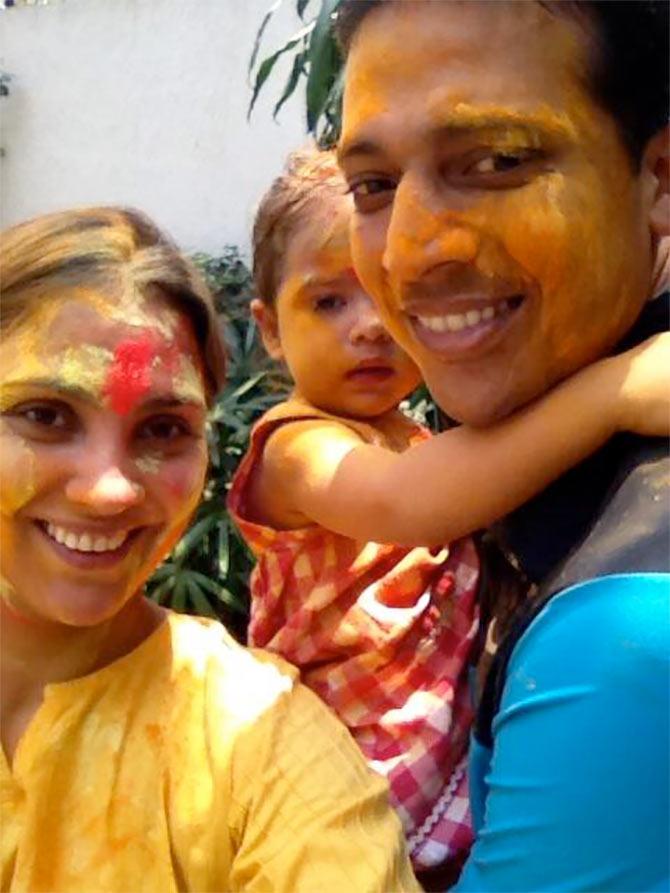 IMAGE: Lara Dutta, Saira Bhupati and Mahesh Bhupati. Photograph: Mahesh Bhupati/Twitter
Lara Dutta and husband Mahesh Bhupati introduce Holi to their toddler Saira.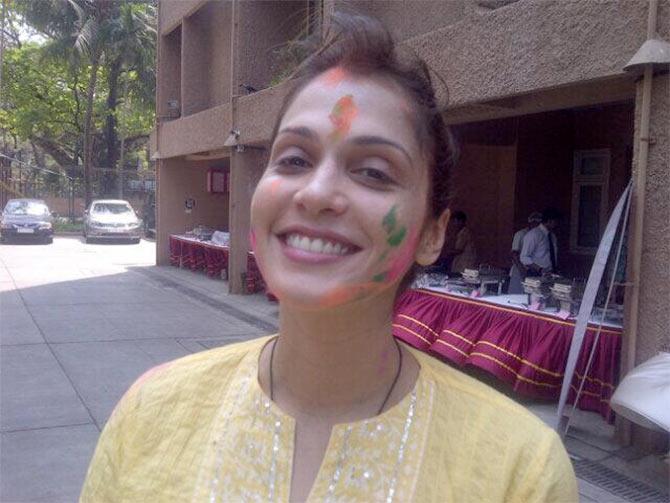 IMAGE: Esha Koppikar. Photograph: Esha Koppikar/Twitter
Esha Koppikar is all smiles.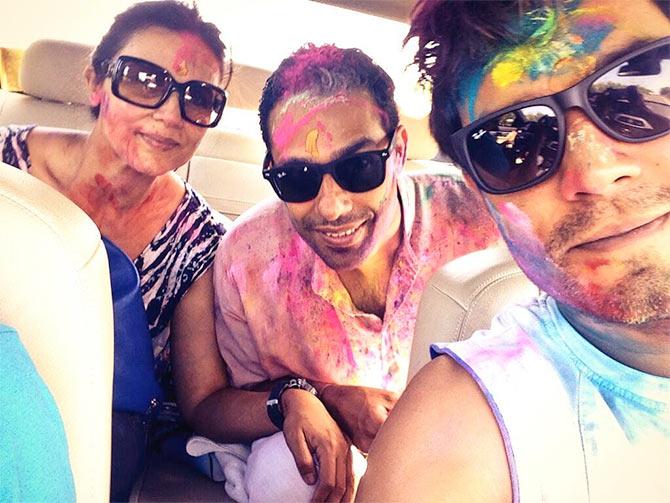 IMAGE: Randeep Hooda with his sister Anjali and brother-in-law. Photograph: Randeep Hooda/Twitter
Randeep Hooda, his sister Anjali and his brother-in-law head home after playing Holi.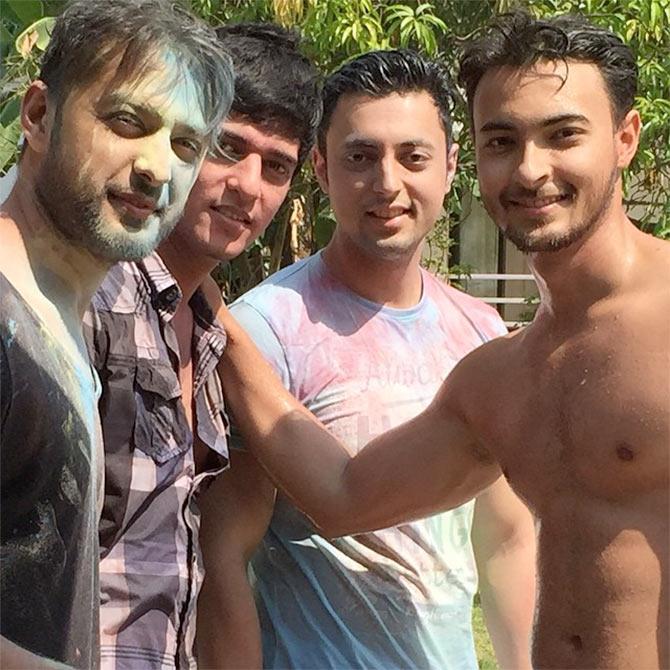 IMAGE: Vatsal Sheth and Ayush Sharma. Photograph: Arpita Khan Sharma/Instagram
Vatsal Seth and Arpita Khan's husband Ayush Sharma pose with friends.