Take part in this fun poll now.

While the major awards ceremonies concluding with the recently held Filmfare awards, we saw the MOST STYLISH looks from the awards red carpet.
Now's the turn of the worst of the lot.

Pick YOUR worst choice at the end!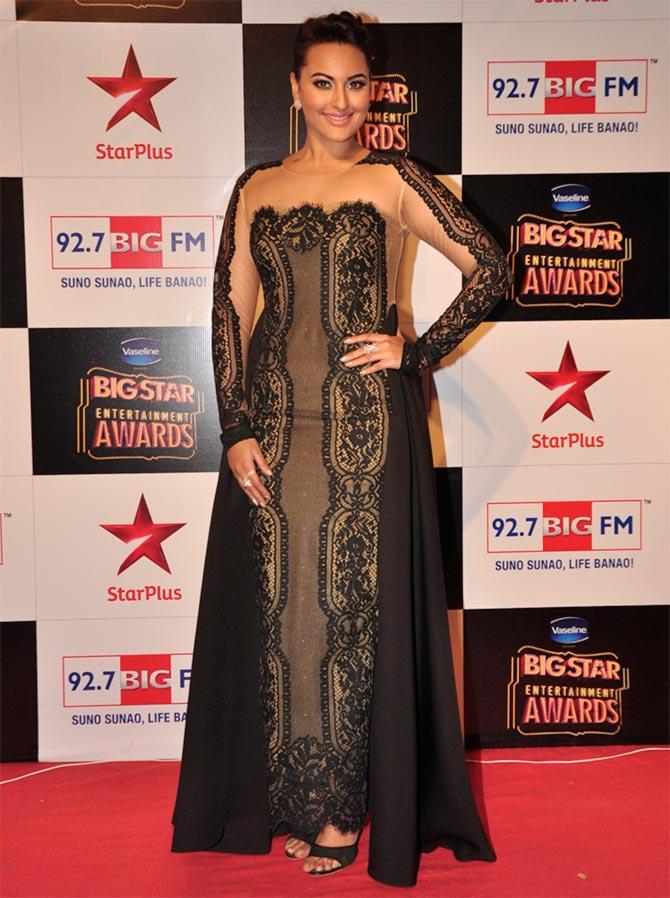 Tevar actress Sonakshi Sinha was definitely handed the short end of the stick by her stylist at the Big Entertainment awards.

This bizarre Tanieya Khanuja gown failed to do anything for the actress.
You like? VOTE!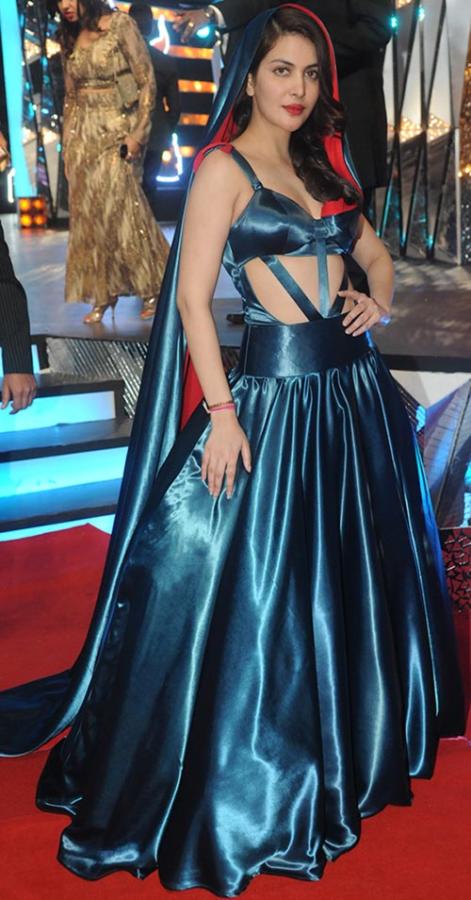 Starlet Ankita Shourey wished to turn heads in her self-designed mesh gown at Filmfare awards.

Pretty sure her dramatic turn unceremoniously got lost in the sea of sleeker appearances.
You like? VOTE!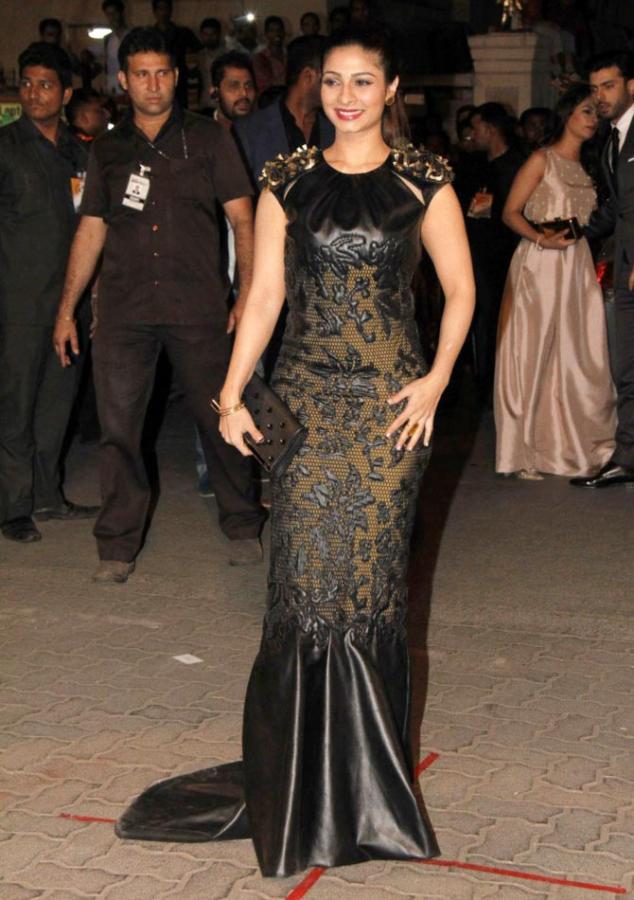 Wish Kajol would lend her stylist to baby sister Tanissha Mukherjee.

The former Bigg Boss inmate's black gown at the Filmfare awards was a major misstep.
You like? VOTE!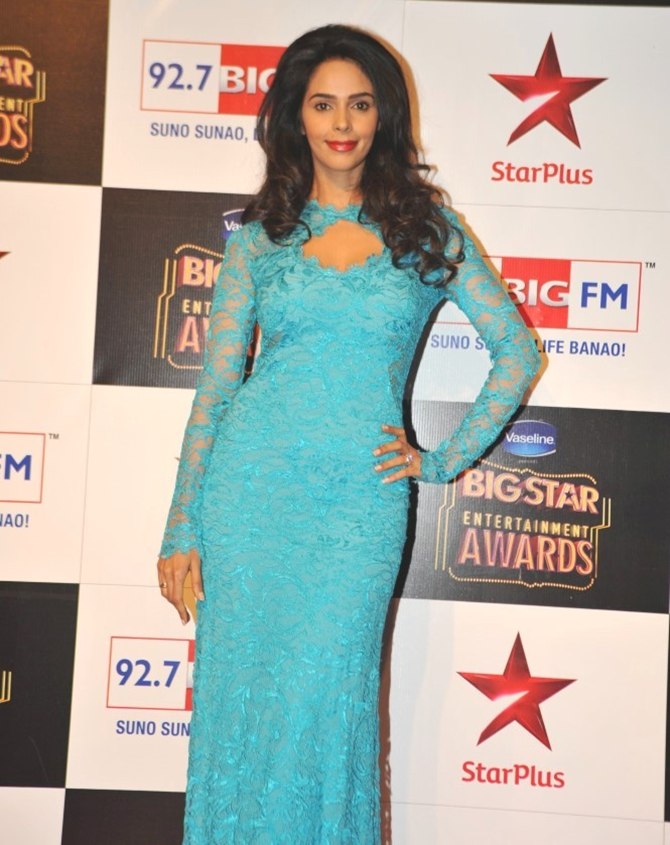 Mallika Sherawat recycled her Cannes gown (bad idea) which wasn't any great shakes to begin with, for her appearance at the Big Entertainment awards.
You like? VOTE!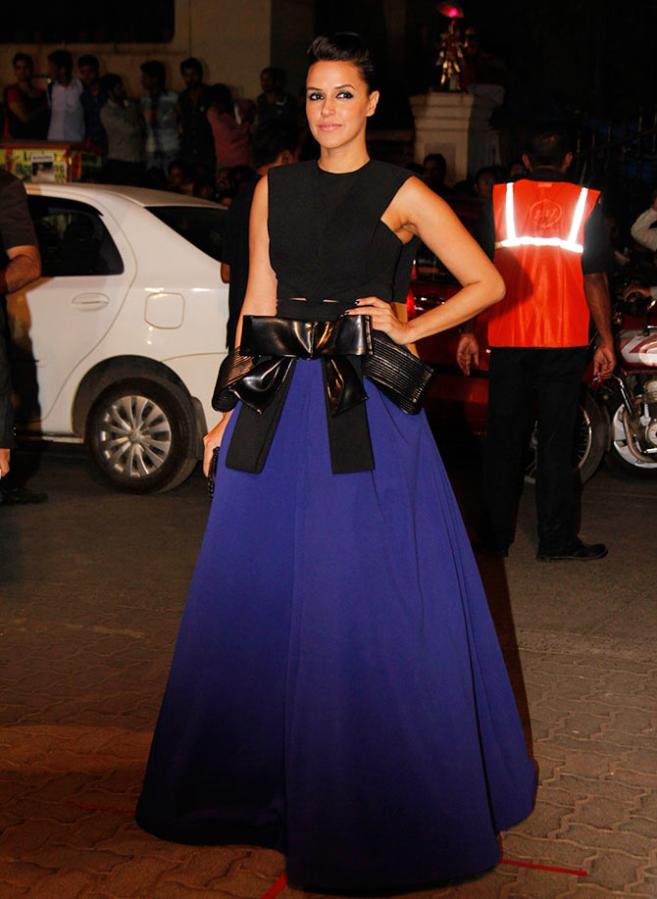 The otherwise impeccably turned out Neha Dhupia had a misstep in this Alpana and Neeraj gown featuring a very awkward bow at Filmfare awards.
You like? VOTE!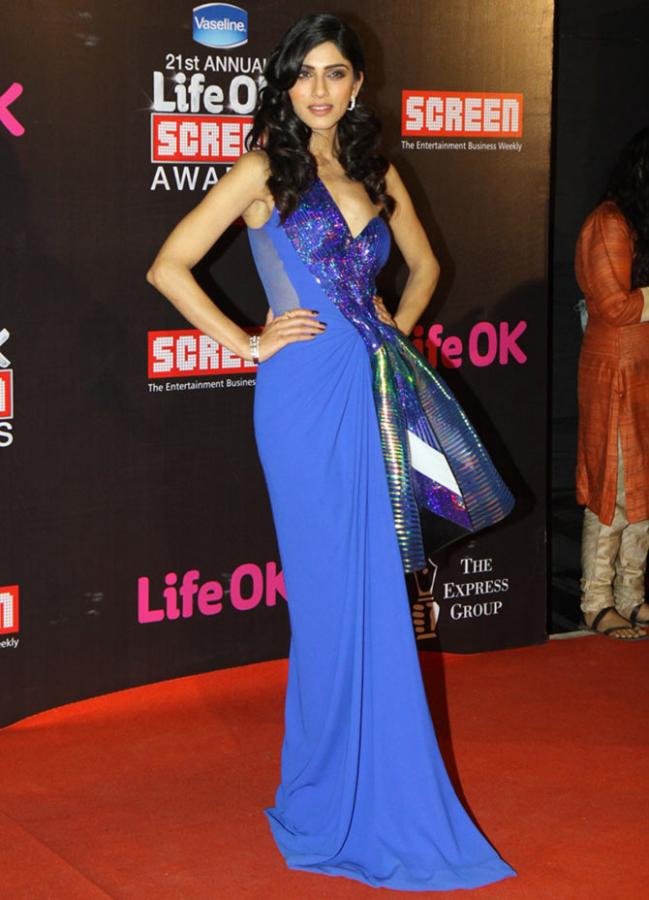 Khamoshiyan debutante Sapna Pabbi's blue gown at the Screen awards also had a gigantic, ugly bow.
You like? VOTE!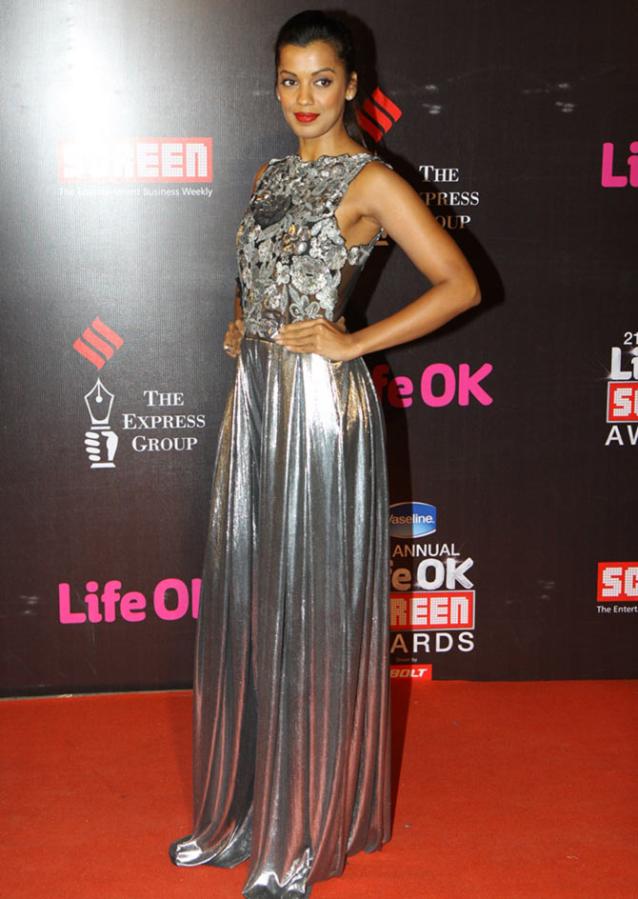 Former model-actress Mugdha Godse would be well advised to stay away from too many metallic elements in one outfit.
She was attending the Screen awards too.
You like? VOTE!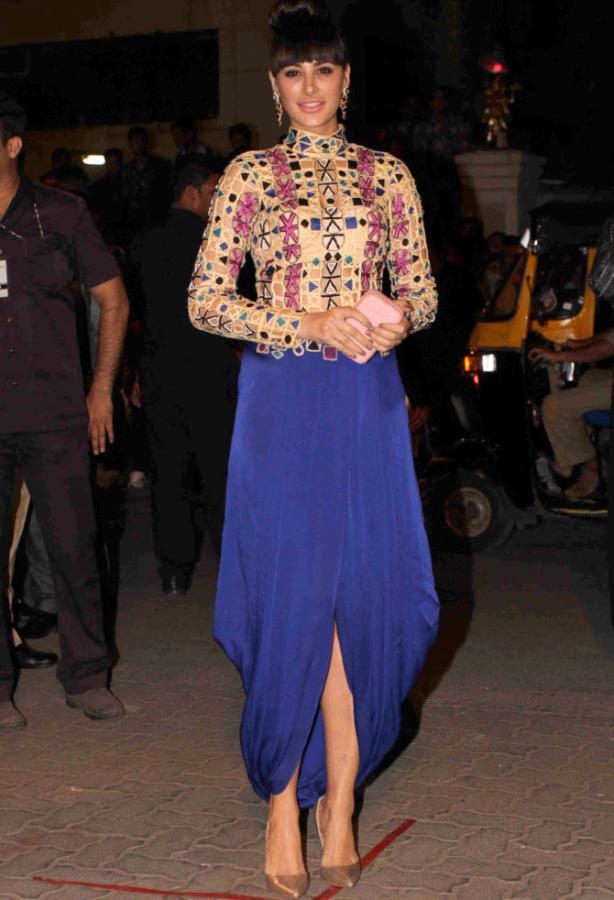 Nargis Fakhri, seen here attending the Filmfare awards, who was sporting a prominent bang, should have known better than team such a severe hairdo with a particularly bizarre drape gown.


You like? VOTE!
Another star Filmfare attendee, Ugly and The Hate Story 2 actress Surveen Chawla, who we think looks gorgeous, had her own oops moment with this weird silhouette that also featured an odd sleeve.
You like? VOTE!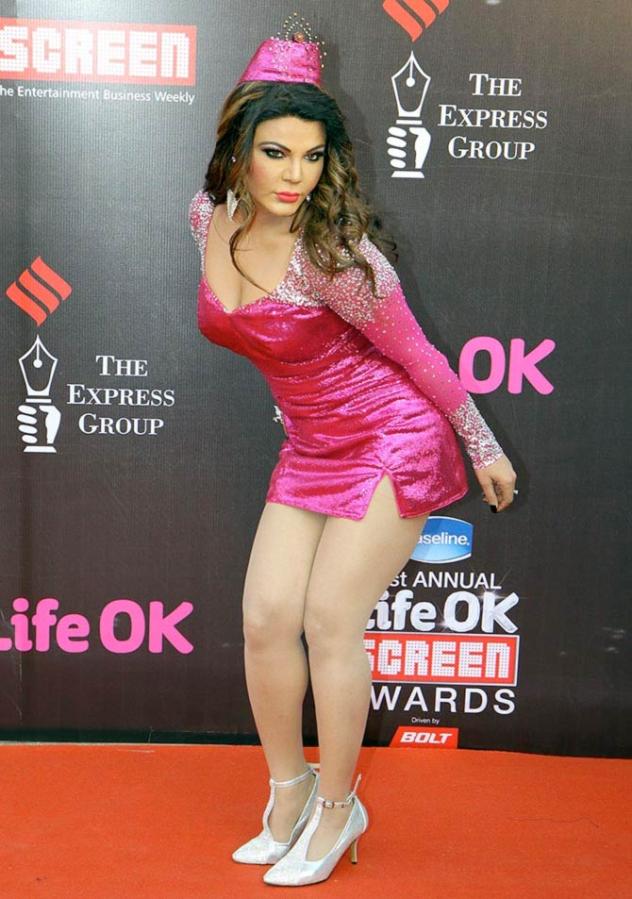 Rakhi Sawant's pink outfit from the Screen awards is as inconsequential as her on-camera antics.
You like? VOTE!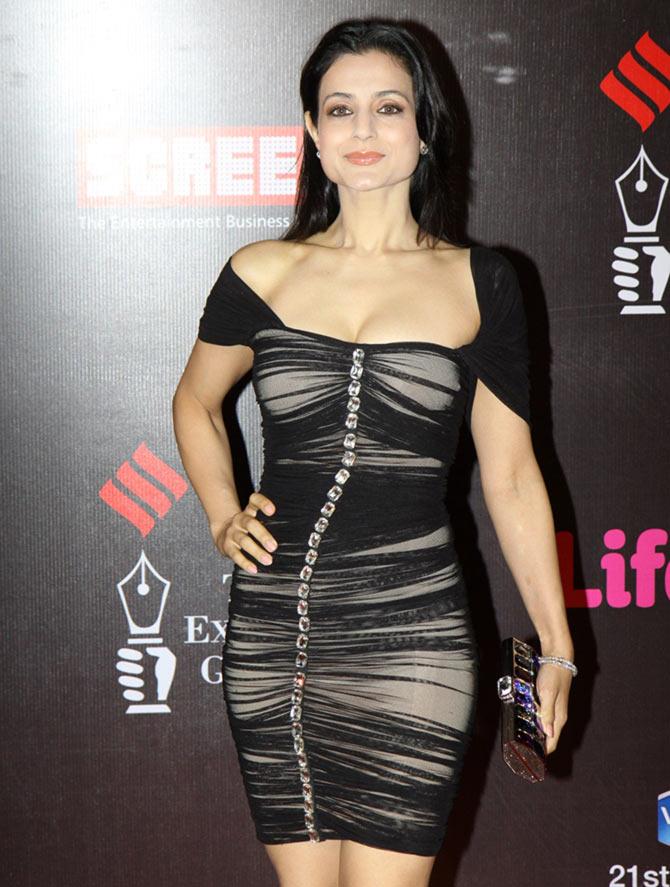 Ameesha Patel's loaded up on the greasepaint like there's no tomorrow.
Also, that outfit she wore to the Screen awards went out of style at least a year ago (we won't even address the neckline here).
You like? VOTE!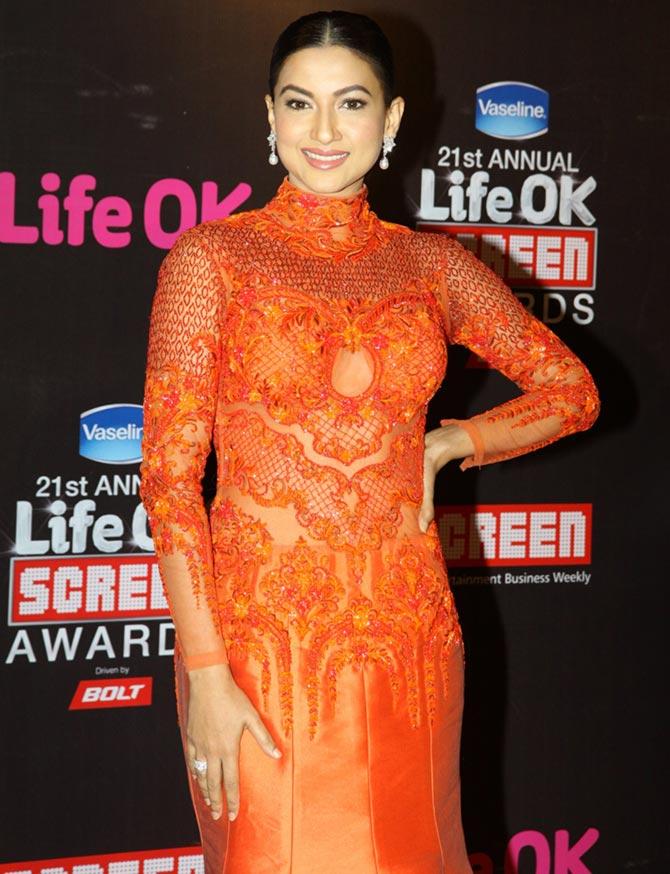 Starlet Gauahar Khan's love for drama has clearly spilled over from her Bigg Boss days.

This outfit was unnecessarily busy, seen at the Screen awards.
You like? VOTE!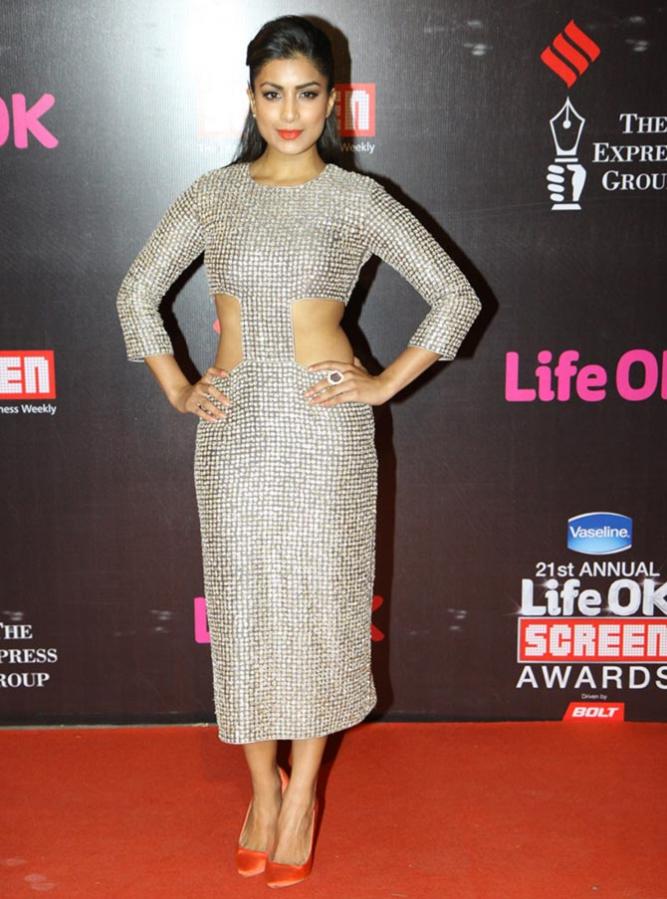 Hawaizaada actress Pallavi Sharda's calf-length dress, seen at the Screen awards, is a cautionary tale.

That hemline and the awkward cutout are an absolute no-no.
You like? VOTE!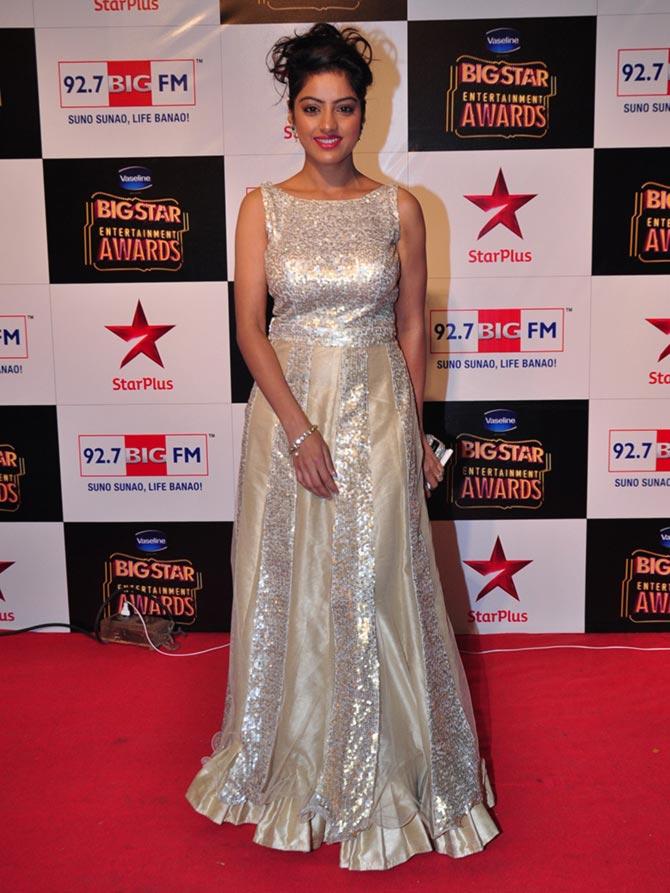 Diyaa Aur Baati Hum actress Deepika Singh's gown ODed on too much bling and those ruffles for a hemline.

A nightmare, if you ask us.
You like? VOTE!