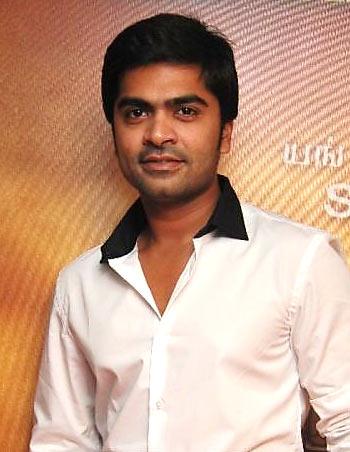 The controversy against Simbu's Beep Song is getting uglier by the day.
It all started on December 11, when a song allegedly composed by Anirudh Ravichander and sung by Simbu was leaked on YouTube. The obscene lyrics of the song denigrating women went viral on the Net, earning the wrath of several women groups, political and student organisations.
The protests started in Coimbatore and gathered momentum outside Simbu's house at T Nagar, Chennai. The Coimbatore Police issued summons asking the duo to appear before them on December 19.
Simbu filed a petition in the High Court demanding a stay on the summon, which was later refused.
Anirudh claimed he was at a music concert in Toronto, Canada on December 19, while Simbu claimed he was shooting outside Tamil Nadu.
The Cyber Cell of the Chennai Police, however, is not taking any chances. They have alerted the major airports to detain the actor and prevent him from leaving the country.
Simbu's father T Rajendar and mother, former actress Usha Rajendar have come out in support of their son.
In an emotional video released by a popular TV channel, Usha appealed to the people to stop protesting against her son. She demanded to know if her son's crime was so heinous that protesters were demanding he be hanged.
She felt that since the song was written and composed in jest with no malice and later discarded with no intention of ever making public, Simbu cannot be held responsible.
She also added that the privacy of an individual should be respected, and this unofficial release of the song amounted to theft.
Deeply pained by the incident, Usha offered to leave Tamil Nadu if they continued to be hounded by the media, who have set camp outside their home.
Meanwhile, fresh summons have been issued by the Coimbatore Police to Simbu and Anirudh, to appear before them on January 2. Simbu has already applied for anticipatory bail.