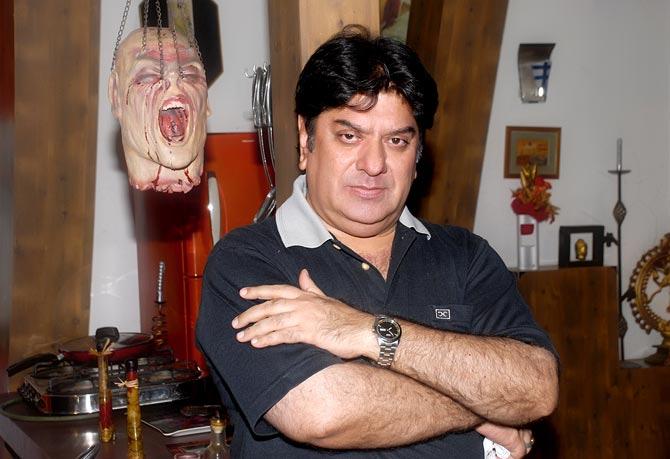 Veteran director Shyam Ramsay of the Ramsay Brothers, who made films like Do Gaz Zameen Ke Neeche, Darwaza, Purana Mandir, Hotel, Saboot and Veerana, succumbed to pneumonia in the early hours of September 18. He was 67.
He had been admitted to the CritiCare hospital two days ago.
The filmmaker is survived by his wife Anjali and daughters, Saasha and Namrata.
The Ramsay Brothers were the pioneers of horror films in Hindi cinema.
Last December, his elder brother Tulsi Ramsay passed away.
Shyam Ramsay started his career in 1970 as an assistant director on the Prithviraj Kapoor-starrer Ek Nanhi Munni Ladki Thi.
In 1972, he directed the horror film, Do Gaz Zameen Ke Neeche.
The film was a huge hit and the Ramsay brothers made 32 horror movies.
Their last film was 2014's Neighbour.
The Ramsays had also ventured into television with the popular Zee Horror Show.