How Aditi gets her perfect look... Gul has 'raccoon eyes!'... Boman celebrates his wife...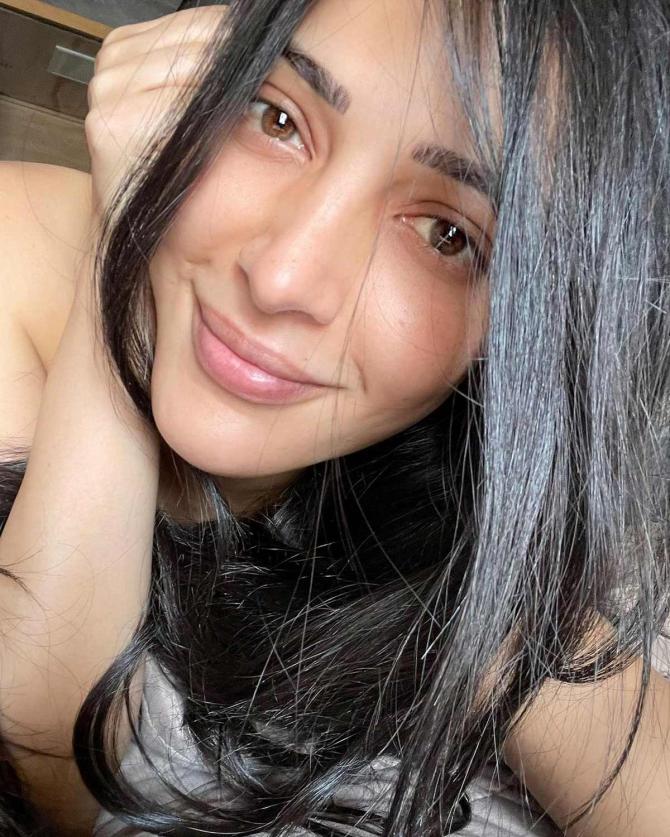 Shruti Haasan tells us how she celebrated her 37th birthday: 'I woke up this birthday blessed and happy and grateful beyond words for the life and love I have.
'Every year I make a wish when I blow out my candles and this year instinctively I just wanted a wish for all of us to be happy literally everyone getting what they truly need - and I guess that's what they meant about getting older and wiser you soon realise that you are made up of the energy and world around you and you aren't this solo warrior all the time.
'I'm truly thankful for the beauty of the brilliant souls around me on my birthday my wish for you is that you are seen that you are heard and that you are loved for the unique and lovely person you are.'
'Say it with Flowers,' Karisma Kapoor informs us.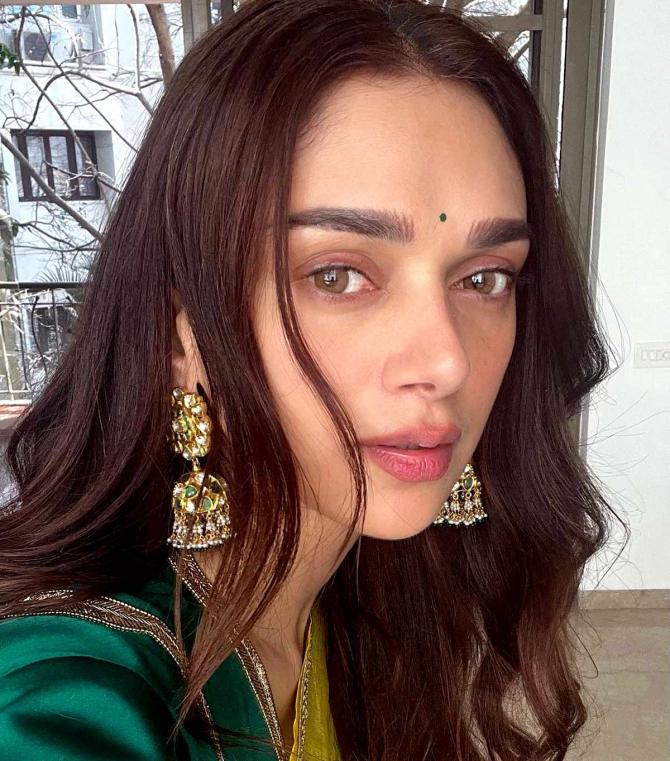 Aditi Rao Hydari tells us how she nailed this look: 'My ammas favourite colour on me Ps- Letting you in to my latest hmu hack! It involves waking up in another city and discovering a disastrously packed bag with zilch (except my brow kit which is sewed on to me at all times!,- you can pick your 'I'll collapse without it item' ) hope your neighbour has a tinted balm and put it to multiple use. @raw_mango ( efficient packing pat on back) and @kishandasjewellery from my box, basic bed-head and most most essential morning light! Tada!'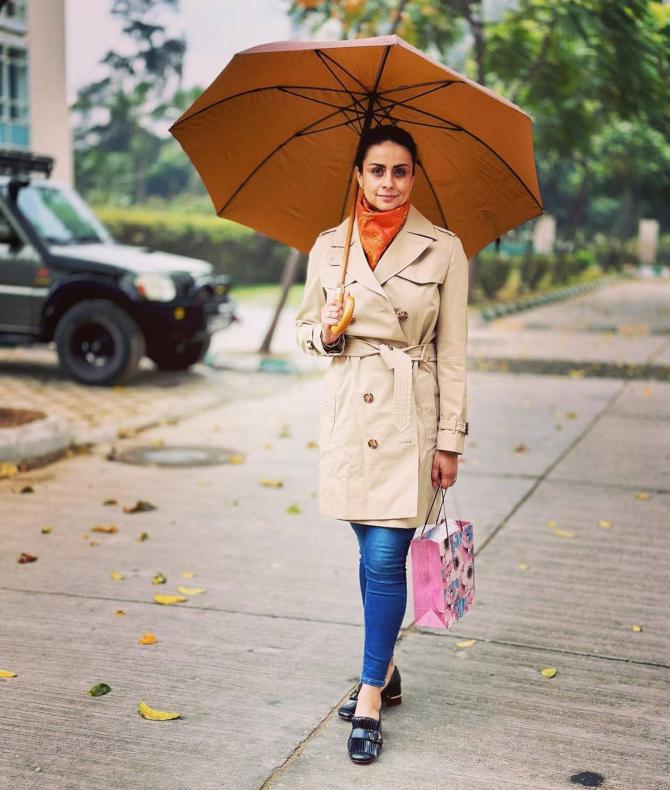 Gul Panag steps out on Sunday and writes, 'When you want a sunny Sunday, but adapt to what it turns out to be. P.S. tried smoky eyes. That's why the raccoon look.'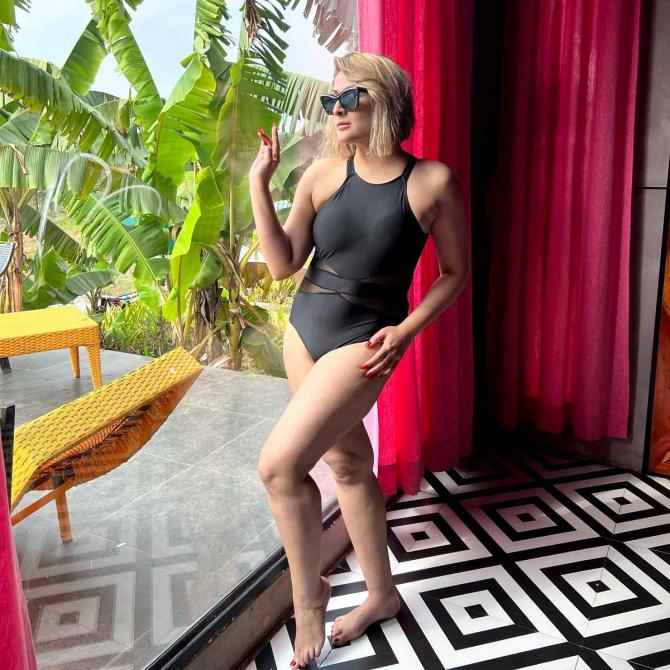 'YES YES I'm repeating my swimwear after a little over 5 yrs,' says Urvashi Dholakia.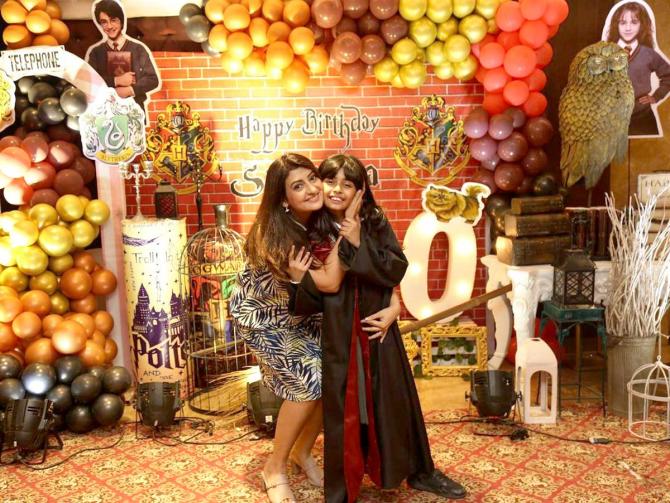 Juhi Parmar celebrates her daughter Samaira's 10th birthday: 'The double digits have started and with every year I enjoy the beauty of watching you grow up but with it I also reminisce the baby days! This year's birthday party was magical as my avid reader loves Harry Potter. A glimpse of my Ginni's 10th birthday.'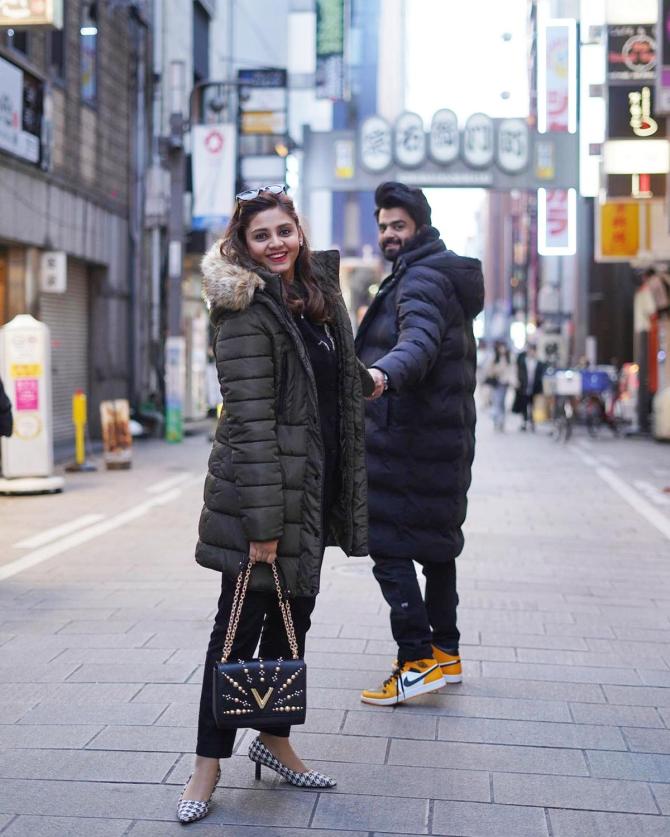 Maniesh Paul celebrates his 16th wedding anniversary with wife Sanyukta: 'This is how I held your hand when i got you from Delhi to Mumbai and your father said JAA BETA JAA JEE LEY APNI ZINDAGI tumhe iss ladke se zada pyaar aur koi nahi kar sakta (he meant maniesh and not raj) And it's been 16 years to that Happy Anniversary @sanyuktap Love you!'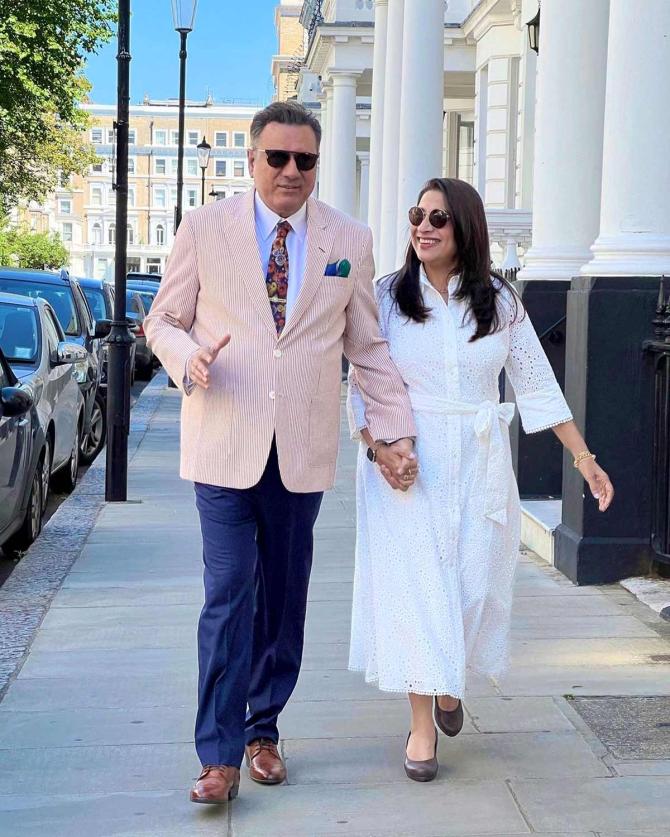 Boman Irani shares a picture with his wife Zenobia on their 38th anniversary and writes, 'Living under the same roof for 38 years. Living with the same heartbeat for 41. You taught me that winning an argument is actually a loss. Because it's a stupid, pointless victory. So don't waste time. But you always said this only when you lost an argument. Happy anniversary Zeenu.'