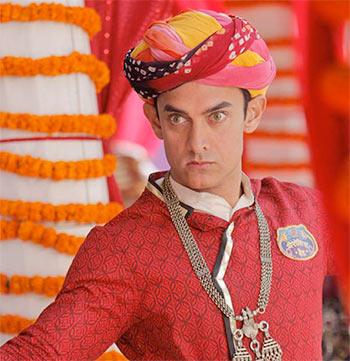 Have your say!

Days after the release of Rajkumar Hirani's PK, protests have erupted in various parts of India.

Members of the right-wing organisation Bajrang Dal shouted slogans and burnt posters of the film in Agra, Ahmedaband, Bhopal and Jammu on December 29, demanding an immediate ban on the movie.

According to them, certain scenes in the film are offensive to Hindus.

Over time, the protest has gathered steam on social media platforms too, with hashtags like #PKDebate trending widely.

What is YOUR take on the issue, dear readers?
Should PK be banned? VOTE!
Do write in your views as well!