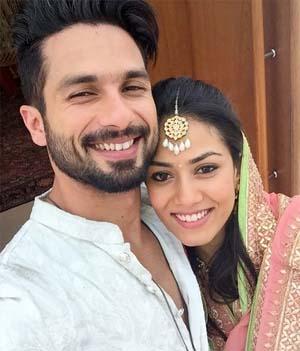 Shahid Kapoor and his wife Mira Rajput are expecting their first child.
Speculation about Mrs Shahid Kapoor's pregnancy started doing the rounds when the pretty lady was spotted with what looked like a 'baby bump' at designer Masaba Gupta's show at the Lakme Fashion Week over the weekend.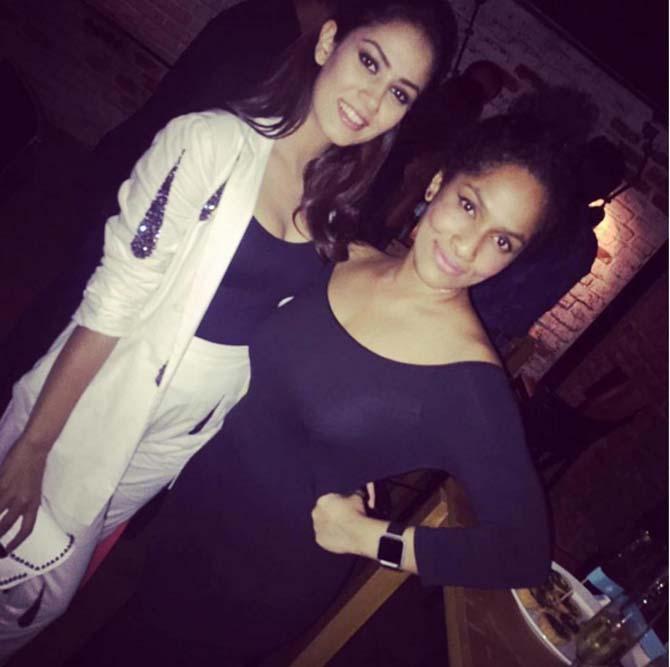 IMAGE: Mira Rajut and Masaba Gupta pose for a picture. Photograph: Instagram/Masaba Gupta
Turns out, the stork is all set to visit the Kapoors after all.
Confirming the news, a source close to Shahid says, "Shahid has always wanted to get married and have babies. He was very clear with Mira about starting a family immediately after marriage."
"She had no objections to becoming a mother so soon after marriage. So yes, Shahid and Mira are indeed expecting their first child."
While the couple hasn't confirmed the news, their close friend Masaba also hinted at Mira's pregnancy by sharing the, above, picture on Instagram and captioning it, 'Two M's and a Bum #sayheytobey - little M.'