After celebrating with the family, Shah Rukh Khan thanks his fans.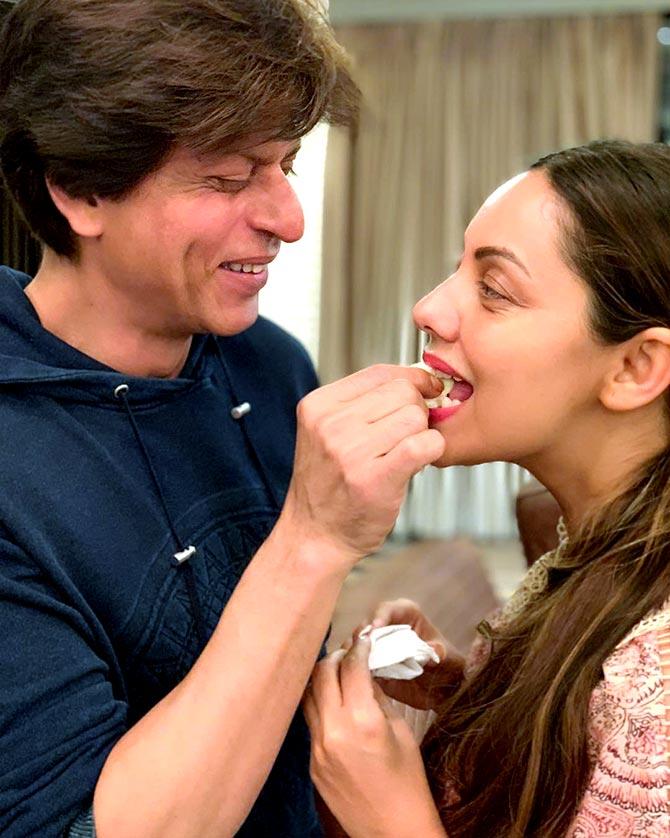 Shah Rukh Khan, who turns 53 today, November 2, had a late night birthday celebration the day before with his family and close friend Karan Johar at his sea side villa, Mannat.
Sharing a candid picture of the superstar feeding his wife Gauri cake on Instagram, KJo wrote: 'Happy birthday bhai!!!! Have known Gauri and you for 25 years and it will always be the most special relationship of my life!!! Thank you for being family and for all the memories ...and here's to many more!!! May #zero be your biggest and hugest blockbuster!!!'
The celebrations included a game of Mono Deal with his girls, and greeting throngs of fans outside Mannat.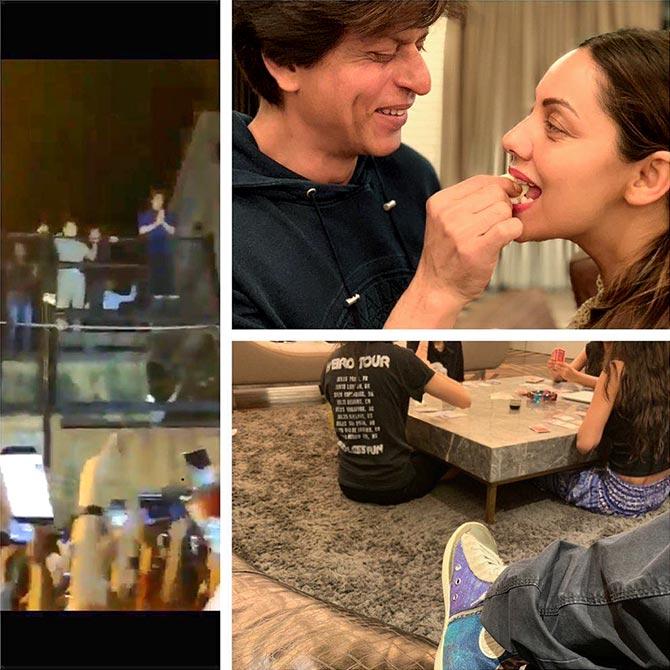 The superstar shared a collage of his activities and wrote, 'Fed cake to wife...Met my family of fans outside Mannat...now playing Mono Deal with my lil girl gang! Having a Happy Birthday. Thank u all...for this amazing love.'
And how did the superstar spend the day?
Shah Rukh greeted his fans once again in the morning, as they struggled for a glimpse of their idol.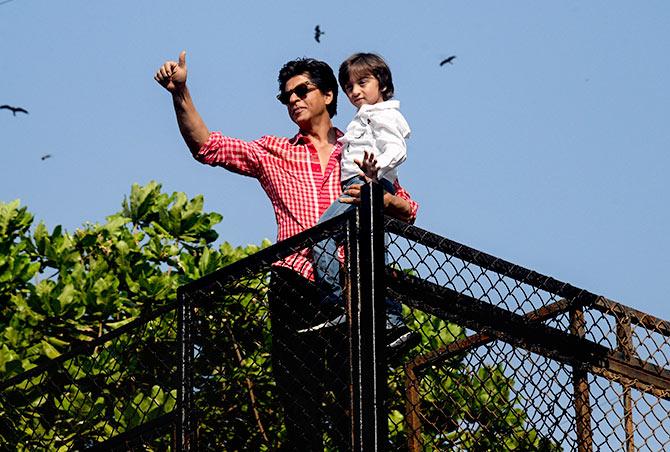 Even as the fans craned their necks for a peek, Shah Rukh tried his best to make himself visible to everyone, by climbing as high as he could.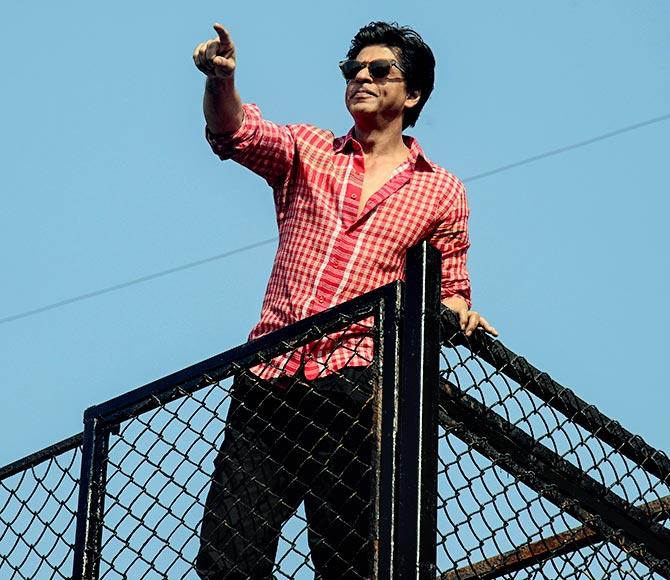 'I believe ownership makes one very small. I believe I am the luckiest man that I no longer own my Birthday also...it belongs to all these beautiful ppl who love me and my family so much. Thank you God,' SRK tweeted.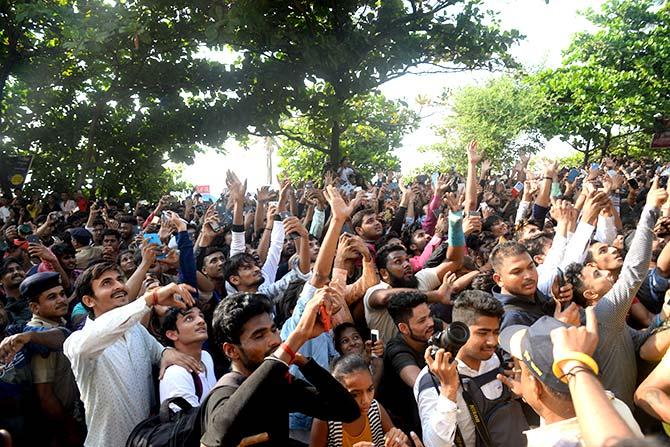 Fans wave to their idol and try to catch that lucky picture.
Later, in the afternoon, Shah Rukh unveiled the trailer of his new film, Zero.
Directed by Aanand L Rai, it co-stars Anushka Sharma and Katrina Kaif.
We certainly loved the trailer!
Photographs: Sahil Salvi