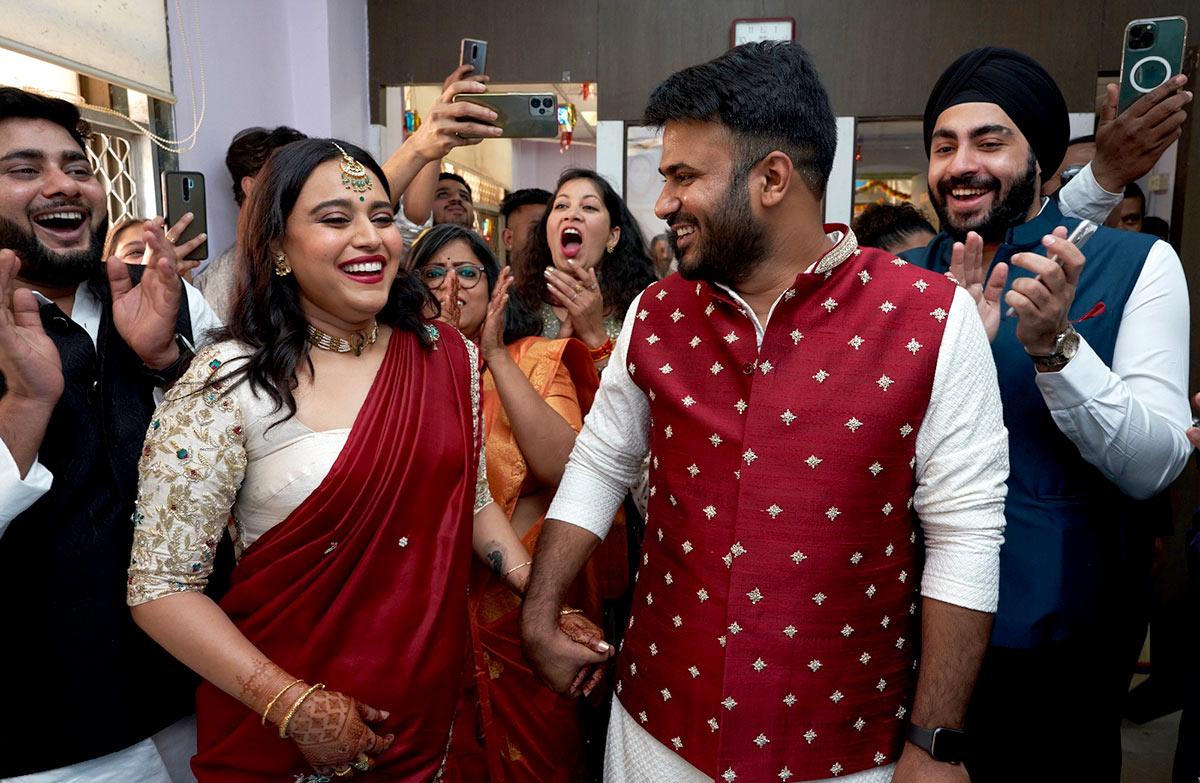 After a flash wedding announcement on February 16, Swara Bhaskar and her husband Fahad Ahmad are all set for two days of wedding celebrations in Delhi.
The invitation, Subhash K Jha received, has been designed by Prateeq and illustrated by Anupam Arunachalam.
It is a work of art. It shows the couple and their cat gazing out of their window at a sprawling stretch of Indians dressed in red, green and saffron, sloganeering on secularism.
A banner reads, 'Love Is The Greatest Revolution.'
In the background, there is a movie theatre playing Dilwale Dulhania Le Jayenge.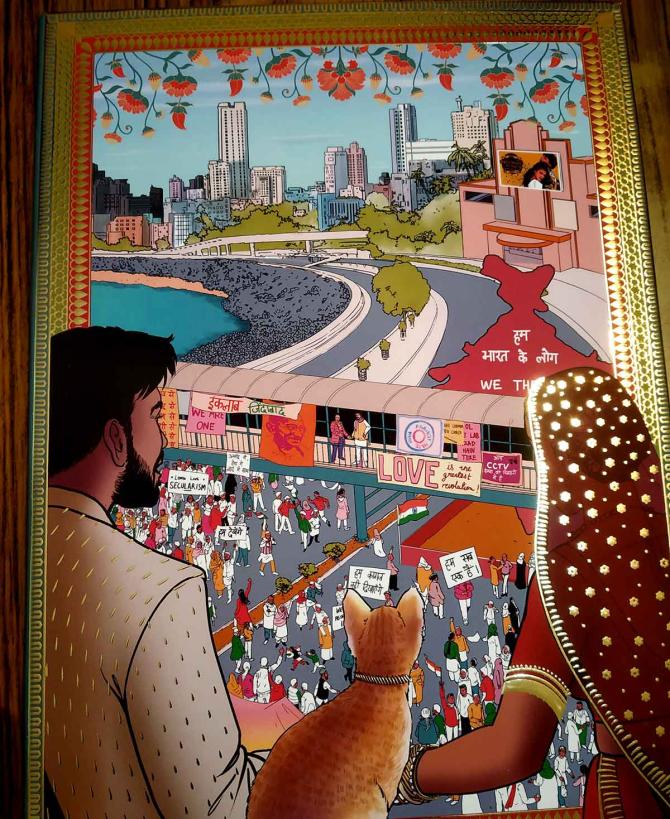 Quite evidently, a profusion of thought has gone into the card design, as it represents the couple's sentiments, political and emotional, on their union.
The wedding festivities in Delhi stretching into two days includes a qawwali night on March 15 and a reception on March 16.