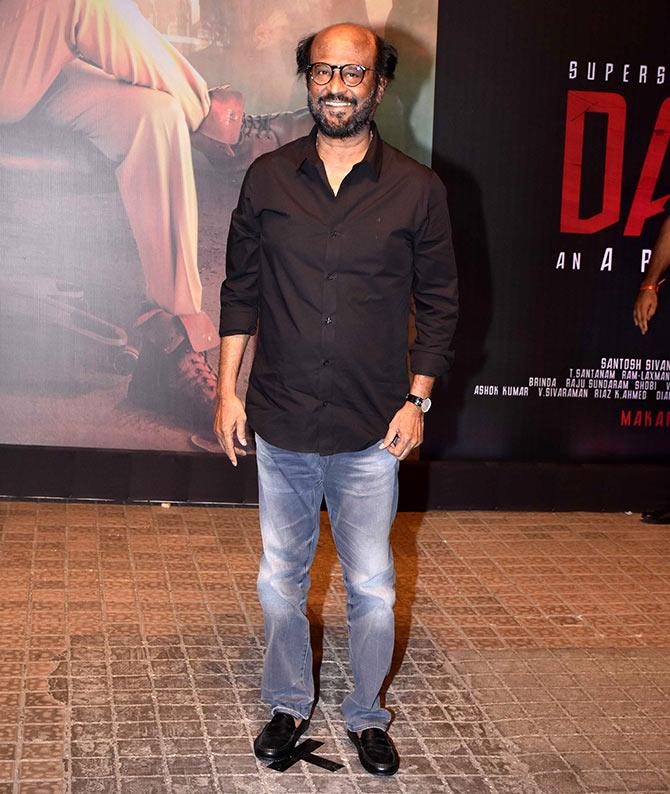 Megasuperstar Rajinikanth on Monday said he would like to play a transgender on screen.
The actor, who was in Mumbai to launch the trailer of his next film Darbar, was asked about a genre he would like to explore.
"Actually, I've explored all! It has been 45 years, 160 films... So everything has been covered," Rajinikanth told reporters.
When asked if there's still a genre or a role he would want to be cast in, he said, "A transgender."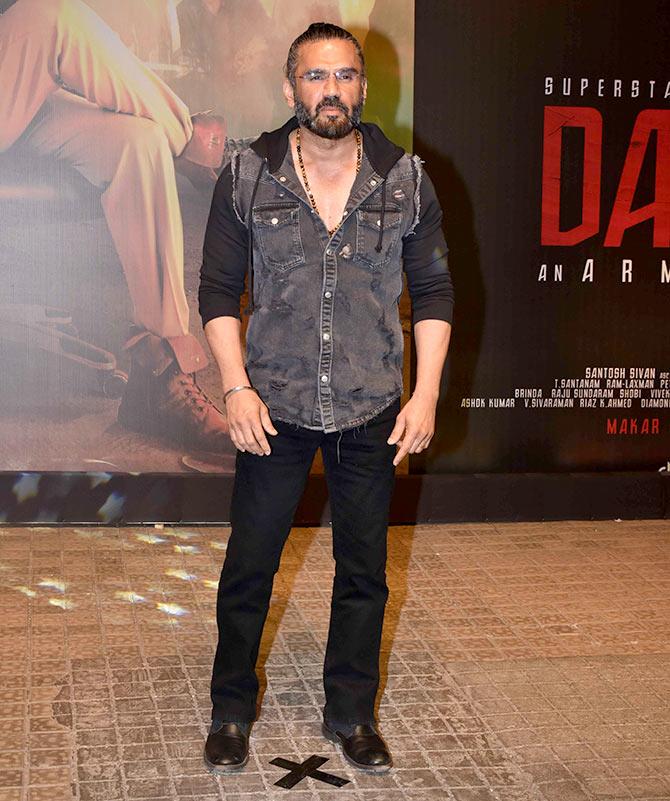 Vijay Sethupathi played a transgender in the widely acclaimed Tamil thriller, Super Deluxe earlier this year.
Akshay Kumar will also be seen as a transgender in Laxmmi Bomb.
Asked if he has been offered the role of a transgender, the 69-year-old actor said nothing like that has come his way.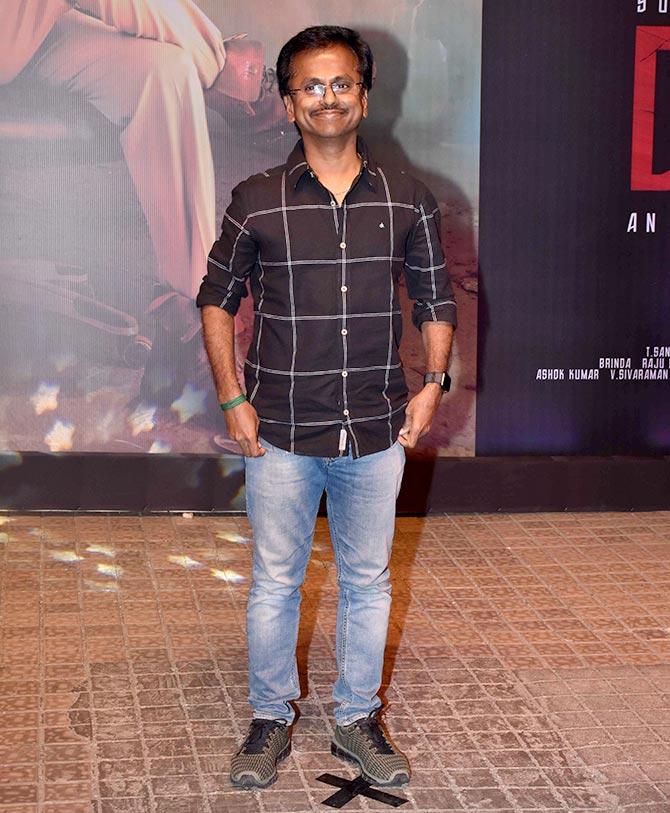 Asked what took him so long to play a cop again on screen, Rajinikanth said, "I like to do easy-going, happy-go-lucky, characters. A cop is a serious character, chasing criminals. So I used to avoid. But Murugadoss came with a fantastic subject... This is not an ordinary routine cop character. He has extracted different work from me."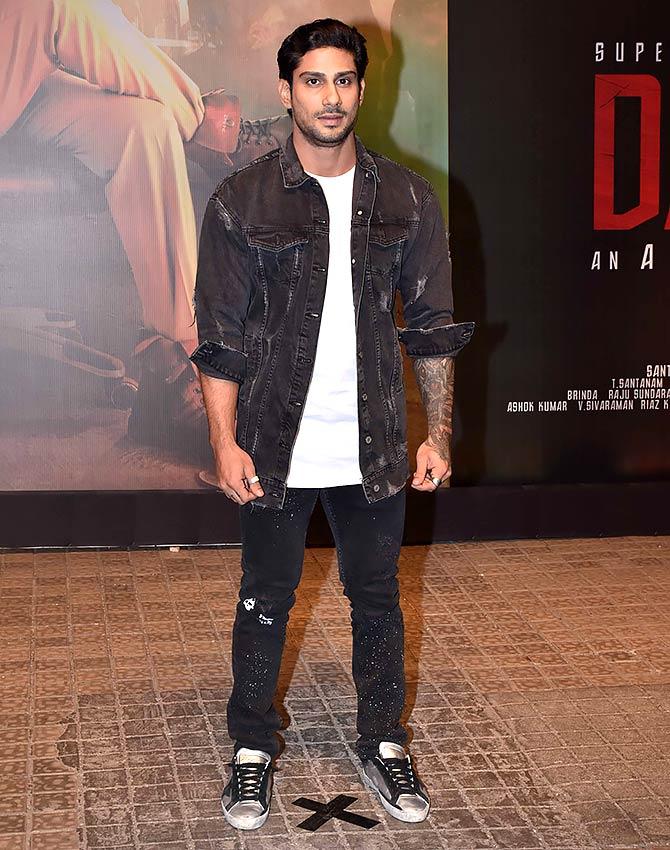 Rajinikanth revealed that Amitabh Bachchan had asked him not to enter politics, but he could not follow the advice.
He has announced plans to contest the assembly election in Tamil Nadu, slated for 2021.
At the trailer launch, Rajinikanth said he finds Bachchan a huge inspiration and recalled three pieces of advice the superstar offered him when he entered his 60s.
"I am inspired by Mr Amitabh Bachchan, on and off screen... He told me three things that he practises. First thing he told me was to exercise regularly. The second thing he told me was to be busy. Just be busy. Do whatever you want to do. Don't be bothered by what people say."
"The third thing was, 'Don't enter politics'. The first two I follow, but the third advice I couldn't follow due to circumstances," the actor told reporters.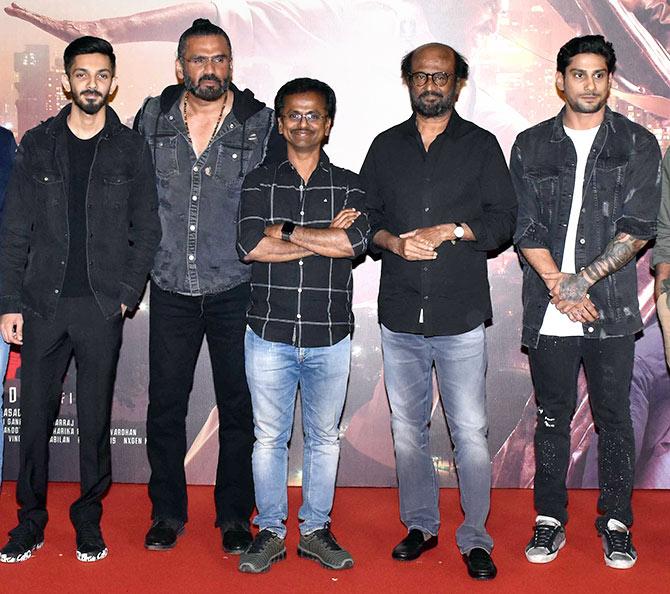 Darbar releases on January 10.
Watch Rajinikanth speak in the video below:
SEE: Armaan Malik performs Romantic Face Na Sahi Dil Toh Cute Hai from Darbar at the trailer launch.
SEE: Nakash Aziz performs the Darbar title track.