'I got an offer to do a cameo in Jassi Jaisi Koi Nahin.'
'I did it just to get out of my house, and so that my parents would not see me so depressed.'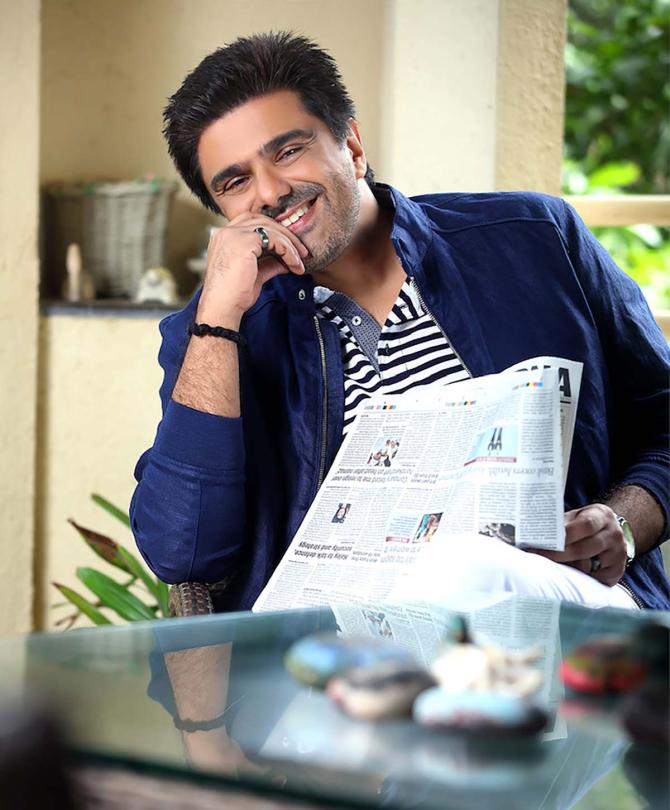 Making a career in Bollywood isn't easy, and no one knows this better than Samir Soni.
It has been a long, hard road for him, which has seen its share of joy and bitter tears, offers and rejection, awards and snubs.
Soni documented his inner-most feelings during these times in the form of a diary, and today, he shares it with us in his debut book, My Experiments With Silence: The Diary Of An Introvert.
"There were times I would cry twice a day, and I would not even know what I was crying about. That's where the writing came in. Gradually, things started making sense to me," he says.
Today, Soni, who is married to actor Neelam, believes he is in a happy space.
He takes a break from "doing homework" with his eight-year-old daughter Ahana, and tells Ronjita Kulkarni/Rediff.com, "The happiest part of the day for me is when I'm lying in bed with my daughter, my wife and our dog, and watching TV."
The first of a candid two-part interview:
What made you write such a personal book?
It wasn't written to be published.
I was going through a phase, going through some issues, so I thought I will just write down my thoughts.
It was like a catharsis.
When you keep quiet, and don't share it with anyone else, you kind of go to different parts of your life and your mind and discover things.
I knew I was tapping into something really raw, and it was very therapeutic for me.
I remember crying while writing it.
Then I put it away for maybe 10-15 years.
During the COVID pandemic, I was approached by Preeti Chaturvedi (of Penguin Random House), and she asked me if I was interested in writing my memoirs.
I said, no, because I find it an egotistical endeavour. To me, at least.
Like, what am I going to write about it? It's not like I'm achieved that much.
But I said that given the environment that everybody's talking about -- mental health, anxiety and depression -- I have something which might be relevant for now.
So I shared this with her, and she was blown away with the honesty of it.
Then we tried to give it the shape of a book.
But the dairies are untouched, they are the original pages from my diary, not something I manufactured later on, in hindsight.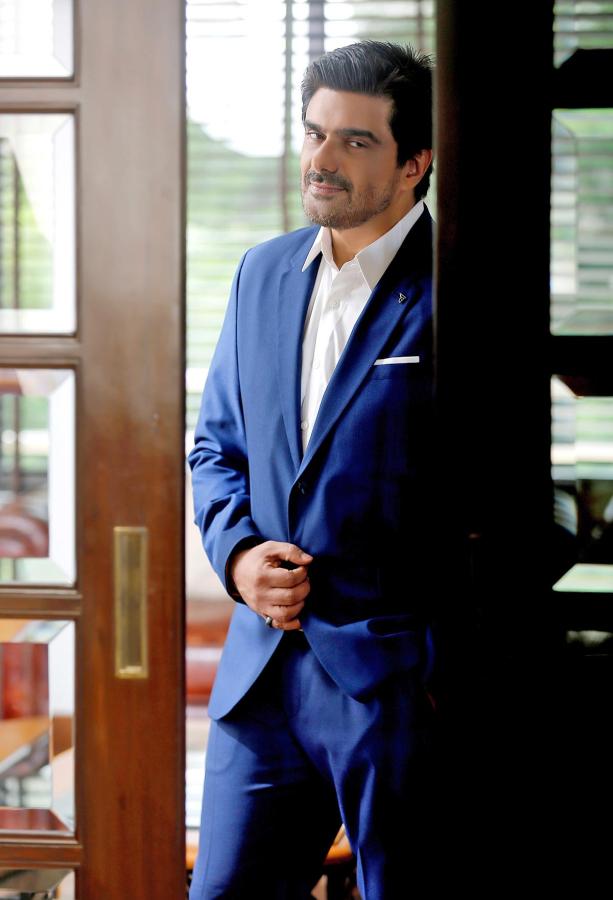 When did you write this diary?
Like I've mentioned in the book, when my first film was going to release.
I got divorced on the same day.
Do you still write?
I write if the urge comes up, if there's something I want to say or something I feel strongly about.
Right now, I'm happily settled in a marriage, and I have a daughter.
So that urge isn't there as much.
But yes, there is an urge to write my memoirs.
How tough is it for an introvert open his heart out in the form of a book? Were you hesitant at any point?
Everyone talks in hindsight, that when I was going through this or when this happened... This is the only book I can recall that's written while I was going through that phase. It is the journey itself.
In the book, I also raise pertinent questions: What is success? What is happiness?
We live in this extroverted world, where success is defined in terms of money, fame, houses, cars...
But this is incorrect.
I mean, who chose to define success like this?
If I took you 70 years back, we would be talking about Mahatma Gandhi or Mother Teresa. Later, we would be talking about Martin Luther King or Nelson Mandela.
Who are we talking about now? Steve Jobs.
That shows where our society is heading. It's becoming such a consumerist society.
We are raising children, not to be happy, but to what society thinks success is.
When we grew up, all they told us was come first in class, get the best college, get the best job...
We assumed that if we did all these things, we would be successful.
We also assumed that if we were successful, we'd be happy.
I've done both, and it doesn't work.
You have to decide your own way, and that requires a lot of de-conditioning.
There are so many introverts in this world, but it's ruled by extroverts.
There are so many introverts who feel they are lacking something.
I've struggled with that all my life because I am the classic introvert. I didn't even realise I was one.
I get drained if I have to go to a social gathering or a party.
Because introverts are quiet anyway and they don't make noise, I thought let me be the torchbearer.
It's taken me a long time to get comfortable in my own skin.
Were you ever held back by 'log kya sochenge'?
I've dealt with that for 45 years. I've tried, and it doesn't work.
I can't live like that.
We can't totally ignore 'log kya kahenge', but you have to draw a line somewhere.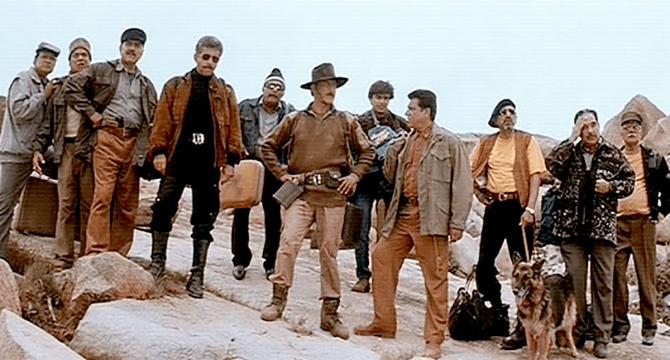 Can you talk about the early lows in your career, starting with your mostly edited-out debut in China Gate?
The most important things are your personal and professional lives. If both come tumbling down on the same day, it's a rude shock.
Not that my work in China Gate was not appreciated.
But it was chopped off on the editing table -- almost 70 percent was gone!
I don't have issues with that, you know, things happen.
I obviously sought help.
I was seeing a counselor for a couple of years because that was something I'd never faced in my life.
I realised over time, that there were a lot of past demons that I had to deal with.
Like your childhood.
Correct.
A lot of what you are today stems from how you were raised.
Those couple of years were a really dark phase for me.
There were times I would cry twice a day, and not even know what I was crying about.
And that's where the writing came in.
Gradually, things started making sense to me.
After you come to terms with why you feel the way you do, you know how to deal with it.
It was awful.
I wouldn't wish that period on my worst enemy.
At the same time, it taught me quite a few lessons and made me what I am today as a person.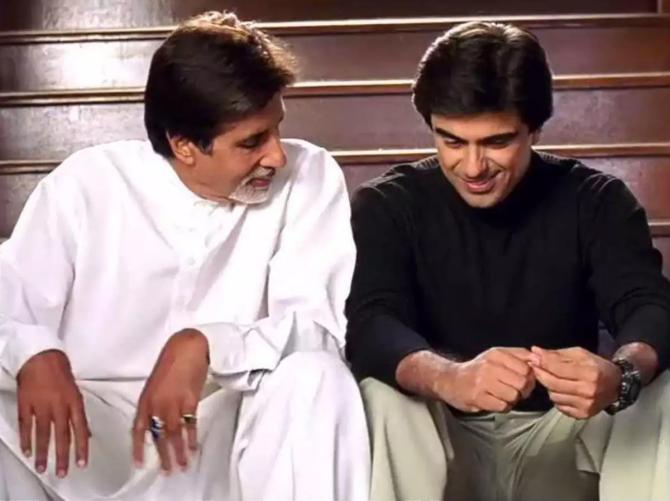 One of your earliest hits was Baghban, a film with towering talents like Amitabh Bachchan and Hema Malini, and many newcomers. That makes it difficult to stand out.
That's the struggle of my life!
Those are the cards I was dealt!
I was supposed to do Kya Kehna with Preity Zinta. My character was finally played by Saif (Ali Khan).
I wasn't convinced with the character.
I had just come from the US; I was a young boy and didn't know anyone in Mumbai.
I was living PG, and suddenly, within a year, I was getting all these offers.
I chose China Gate because I thought it had an unconventional story and I wanted to work with these guys (Naseeruddin Shah, Om Puri, Amrish Puri, Danny Denzongpa, Paresh Rawal, Kulbhushan Kharbhanda) as they were my childhood heroes.
But over a period of time, something went wrong. My character was sacrificed.
My character was supposed to have a love angle with Mamta Kulkarni. We had two-three songs, which were gotten rid of maybe because the film got too long.
The romantic angle is not even there.
It was a rude shock.
I'd been saying no to films then because everyone told me to wait for China Gate to release.
It was, at that time, the biggest film to get made.
But when the film released, it was critically acclaimed but commercially doesn't do all that well and here, I've already said no to every project that came my way.
So I landed up with pretty much no project.
So what did you do?
I wept!
I started doing theatre just to get me through.
Within two years, I got Baghban, but I said no to it.
I thought there wasn't much for me to do. But they persisted.
Before that, I did a film called Dance Like A Man, which won a National Award.
But even after that, there was no work.
I said I'll do Baghban provided I get the maximum scenes with Amitabh Bachchan.
(Director) Ravi Chopra was very nice and he said yes.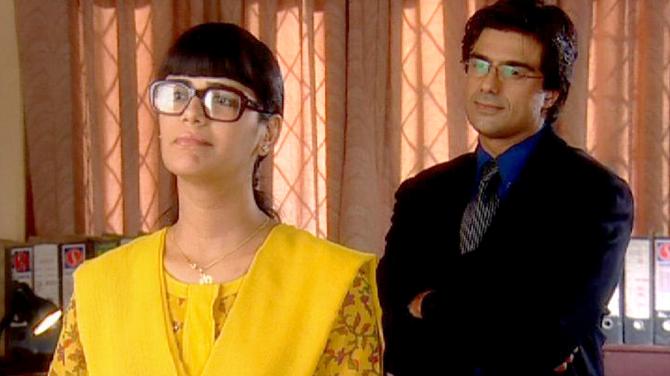 Did Baghban help your career?
Baghban was a hit, but to me, it was a compromise.
I had come to play a main lead, but here, I was playing a negative, small role.
After that, I got no calls, nothing happened for two-three months.
I was extremely depressed.
I was getting a lot of TV offers, but then, in the early 2000s, TV was kind of looked down upon.
But I said, Okay, if that's what God wants, I'll do TV.
I got seven-eight offers and I said yes to all of them. But not a single project took off!
I was shattered.
My parents were visiting me and I was falling apart.
At that time, I got an offer to do a cameo in a TV show called Jassi Jaisi Koi Nahin. I did it just to get out of my house, and so that my parents would not see me so depressed.
And that worked out so well for you.
Yes, it's amazing how things work out.