'Every hero secretly wishes to be the villain.'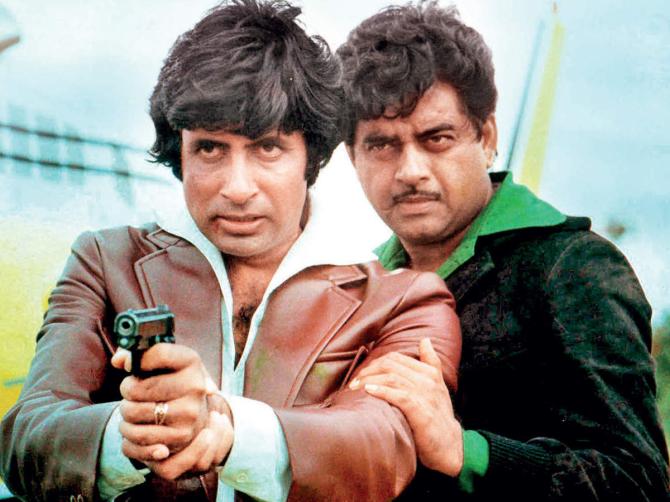 On his 76th birthday on December 9, Shatrughan Sinha looked back at the big moments of his life: Being 'competitive' with Amitabh Bachchan, arriving late on the sets of his films, and the turning points in his career in this conversation with Subhash K Jha.
Shatruji, 76 is a big number.
Is it? But it's only a number, right?
I don't feel I am old at all.
As long as I get to do what I like to do, how do I care about how old I am?
You mean, acting?
Now, that is for me to know and you to figure out.
I have never been one for full stops.
I am tireless in my search for a renewed relevance in life.
For me, it is is never enough to be satisfied with what I have.
Ek bhookh hardam lagi rehti hai.
This is what keeps one going.
Look at my near and dear friend Amitabh Bachchan. He is still searching for the perfect role.
There was a time when he was not such a near and dear friend?
Times change. People change.
Earlier, we were both headstrong and competitive.
All that is in the past now.
I don't see myself competing with anyone now.
I am being very honest when I say I have the highest regard for Amitabhji.
At his age, very near to mine, he still has writers and directors tailoring roles for him in films like Paa and Chehre.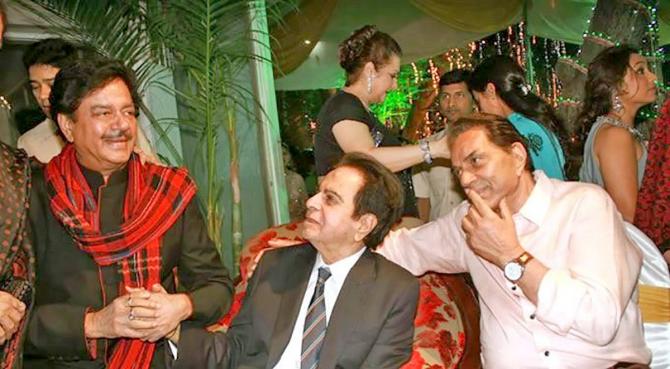 What about your career?
Nothing exciting is offered to me. Nothing for which I would be enthused to run to the sets every morning and spend the day shooting.
You were known to be a notorious latecomer. Your heroines Sharmila Tagore, Hema Malini and Zeenat Aman have told me you would arrive for the morning shift in the afternoon?
They are right.
How can women ever be wrong?
But seriously, I had an acute low blood pressure problem for which I had to do yoga every morning.
That combined with the late nights were the culprits.
But once I came on the sets, I left only when I completed my work.
Haven't they told you this?
Yes. But it didn't always work out with your co-stars, did it?
Yes, I know what you are referring to (laughs).
The great and late Dilip Kumasaab taught me the lesson of my life during the shooting of Kranti.
I would come at my usual time.
One day, when I entered the set, I saw him waving from his car as he left.
But you were always accepted on your own terms. You were the only screen villain who was applauded when you hit the hero.
(Laughs) During those days, the line between hero and villain was very clearly drawn.
Nowadays, it's hard to tell the villain apart from the hero.
Every hero secretly wishes to be the villain.
Bad guys have all the fun.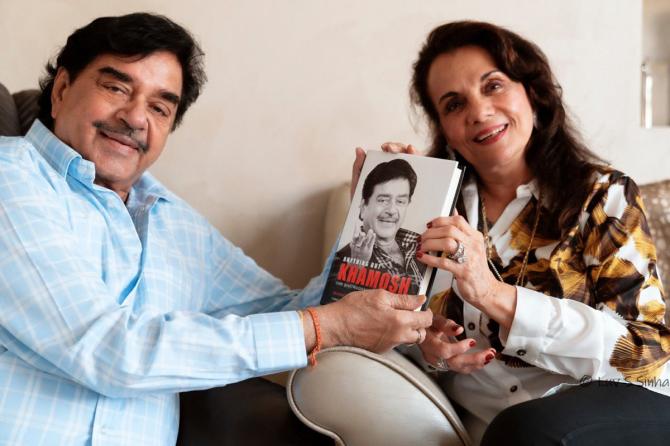 Which among your films do you consider to be turning points?
Thanks to Manoj Kumar and Dev Anand, I got my first breaks in Sajan and Prem Pujari.
Then, because of my dear friend Mumtaz, I was given the main villain's role in the great L V Prasad's Khilona.
In Kalicharan, my friend Subhash Ghai presented me as a hero and it was a big hit.
These were some of the turning points .
How do you evaluate your stint in politics? Do you regret quitting the BJP to join the Congress?
Never!
Shatrughan Sinha doesn't regret anything in life.
Good or bad, I've stood by all the decisions of my life.
When I was a soldier of the great action hero -- I call Narendra Modiji that because he is a man of action -- I was fully dedicated to the party.
Now when I am here (in the Congress), my full attention is with them.
Your advice to your opponents?
Don't make the mistake of writing me off.