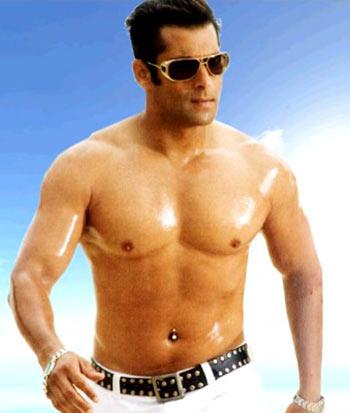 Six reasons why Bollywood loves Bhai!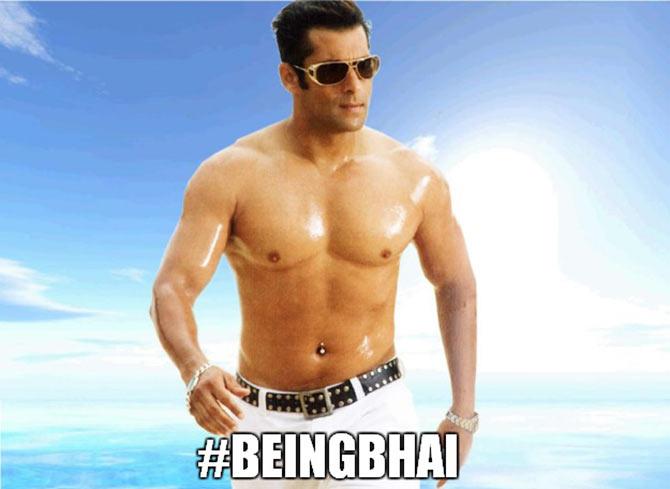 Image: Salman Khan in Partner
Either you love Salman Khan or you loathe him.
But you cannot NOT have an opinion on Bollywood's most contentious actor.
Bet Shah Rukh Khan agrees.
Like the time when Salman scoffed at the sycophants who thought running SRK down (because of their strained ties) would get them in his good books on Koffee With Karan?
Being a brother is bigger than being a hero, the Chennai Express hero fondly reciprocates in context of his contemporary, co-star and 'it's complicated' buddy who'll next be seen in and as Bajrangi Bhaijaan.
Salman began his career as a teenage heartthrob but it's the epithet of 'Bhai' that's caught on the most, a role he's visibly lived up to on silver screen and off it. Especially off it.
A brother is someone who watches out, recommends, goes out of the way to do favours and doesn't expect anything in return. If his onscreen heroics inspire a predominantly male fan following to blind emulate him like they would a big brother, many a film industry folk will vouch for the controversy-ridden superstar's magnanimous heart.
Here's what makes the 49-year-old such a beloved 'Bhaijaan' among his staunch supporters.
Hello Brother!
Image: Salman Khan with his brothers Arbaaz and Sohail
Everyone knows Salman shares a close bond with his siblings. While most superstars are wary of taking the slightest risk on the top, his affection is extended to his profession too.
He has starred in the home productions of brothers Arbaaz (Dabangg), Sohail (Pyar Kiya Toh Darna Kya) and brother-in-law Atul Agnihotri (Bodyguard) and their thumping success sure gave their careers a much-needed boost.
Meri pyaari baheniya banegi dulhaniya!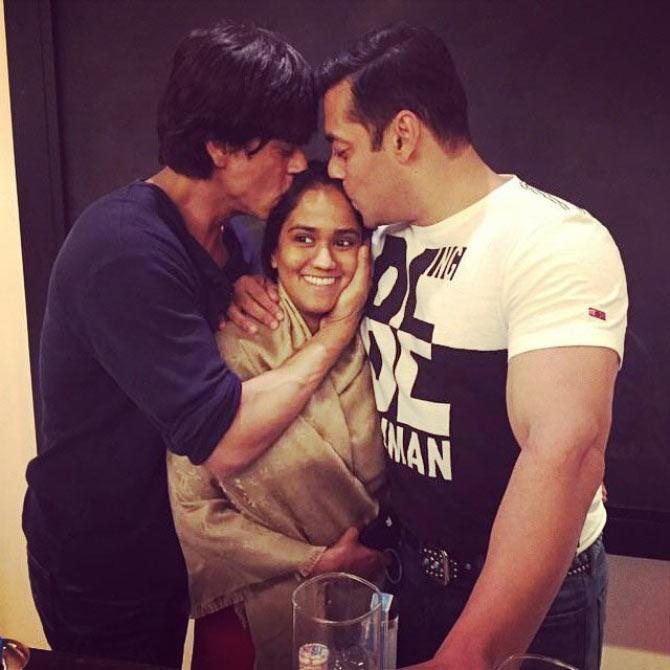 Image: Salman Khan with sister Arpita and Shah Rukh Khan

Salman left no stone unturned to ensure the marriage of his baby sister Arpita to Ayush Sharma is short of a regal affair.
An opulent ceremony at Hyderabad's grand Taj Falaknuma Palace attended by the who's who of politics, corporate world and Bollywood was followed by a lavish reception at Mumbai's Taj Land's End Hotel.
That's not all.
In addition, he gifted the newly married duo a posh sea-facing apartment and, no less, a Rolls Royce.
'Yaaron ka main yaar…'
Image: Salman Khan in Bodyguard

In Bollywood's dog eat dog scenario, few friends will stand by you. Apparently, Salman is one of them.
When Raveena Tandon was in need of a star presence to sell her maiden production, Stumped, it was her Patthar Ke Phool co-star who bailed her out by doing a guest appearance without charging any fee.
Dia Mirza too swears by the man for quickly coming to her aid when her mother passed out. But receiving timely medical attention prevented further harm.
The star even turned down a multi-crore deal to endorse a security company opting to wear his personal bodyguard Shera's uniform instead in the 2011 blockbuster.
One-man gym!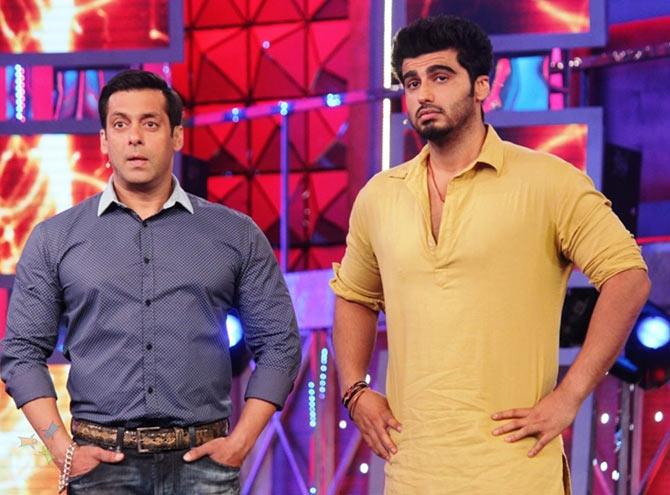 Image: Salman Khan and Arjun Kapoor on Bigg Boss

Salman Khan's penchant for bodybuilding is well known. But he's more than happy to share his knowledge on all things muscle with his juniors too.
Be it encouraging a young Hrithik Roshan to work out and use his own private gymnasium to ensuring Arjun Kapoor's incredible transformation from fat to fabulous, Sallu is every bit the 'Bhai' he's said to be.
Mr Launchpad!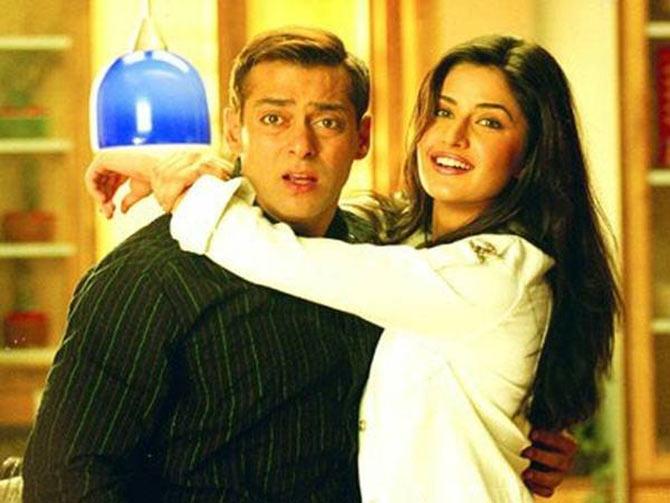 Image: Salman Khan and Katrina Kaif in Maine Pyar Kyun Kiya

Katrina Kaif only had an embarrassing Boom to her credit before Salman took her under his wing and catapulted her among Bollywood's numero uno.
He saw a potential A-lister in pudgy star kid Sonakshi Sinha and signed her on to play leading lady in Dabangg after asking her to shed the extra kilos.
Not to mention the many Daisy Shahs, Sneha Ullals and Zarine Khans.
And that's not all. He's also helped the careers of several music composers like Himesh Reshammiya and Sajid-Wajid, and a certain child artist called Master Raju!
Bigg Boss for all seasons!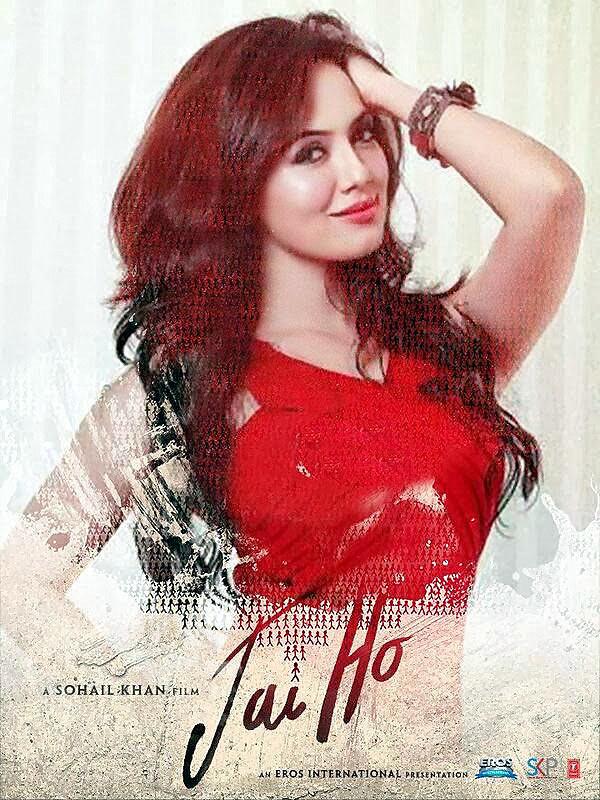 Image: Bigg Boss contestant Sana Khan on Jai Ho poster
Bollywood's unsaid rules is when all else fails, there's always Bhai to fall back on.
Quite a few on the reality show, Bigg Boss benefited from Salman Khan's backing even at the risk of seeming blatantly partial. Be it Sana Khan, Ellie Avram, Dolly Bindra, Ashmit Patel, Tanishaa, Armaan Kohli or Puneet 'Punz' Issar.
Who care as long Bhai's blessings brings them roles in movies too? Remember spotting half of Bigg Boss or actors who didn't make it in Jai Ho?
Next, Armaan Kohli makes a comeback of sorts in upcoming Salman starrer, Prem Ratan Dhan Paayo.