'"You have everything that it takes".'
'I always had a filmi keeda.'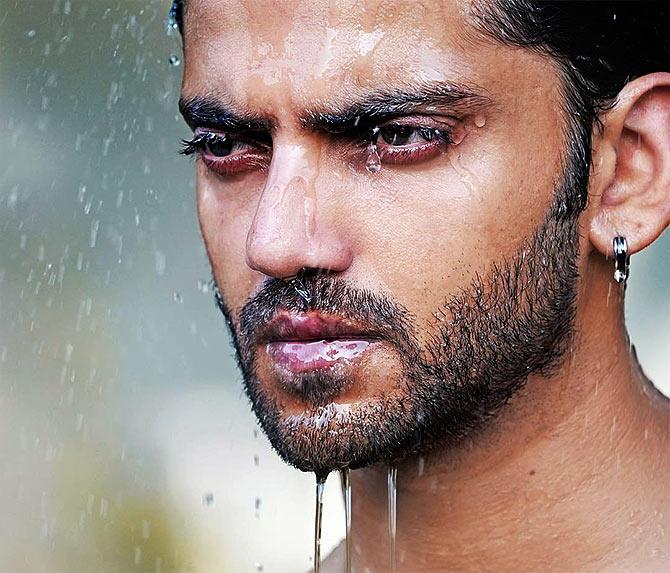 Zaheer Iqbal was performing at his sister's wedding when superstar Salman Khan did a double take and decided to launch him under his banner.
Zaheer, 31, is the son of one of Salman's closest friends.
Notebook, directed by Nitin Kakkar, co-stars Kajol's gorgeous niece Pranutan Bahl and tells a unique love story.
"We shot very less with each other," Zaheer says as Rediff.com Contributor Mohnish Singh listens in.
Do you believe in nepotism?
I was a part of nepotism in my father's construction business.
My father wanted me to take his knowledge and experience of 25 years and take the real estate business forward.
So I was a part of nepotism in the construction business. But not here.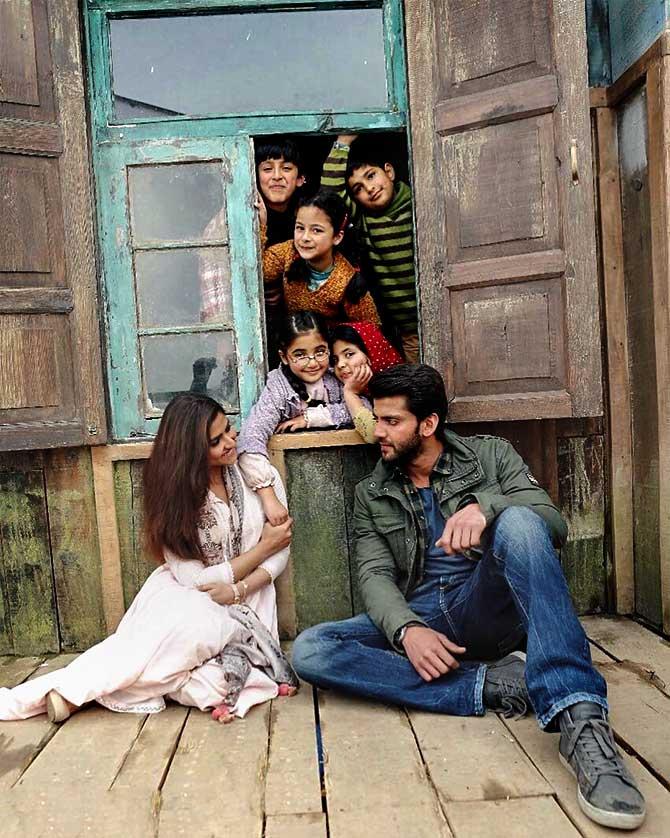 What was your reaction when you read the script of Notebook?
I loved it.
It is such an unconventional love story.
Before I picked up Notebook, we had gone through a lot of scripts for me and most of them followed the same trodden path -- the boy meets girl and the father gets upset... stuff like that.
When I read the script of Notebook, I was very happy; its unconventional romance attracted me.
We should explore different types of love stories.
Everyone is getting tired of the predictable, conventional, romantic film.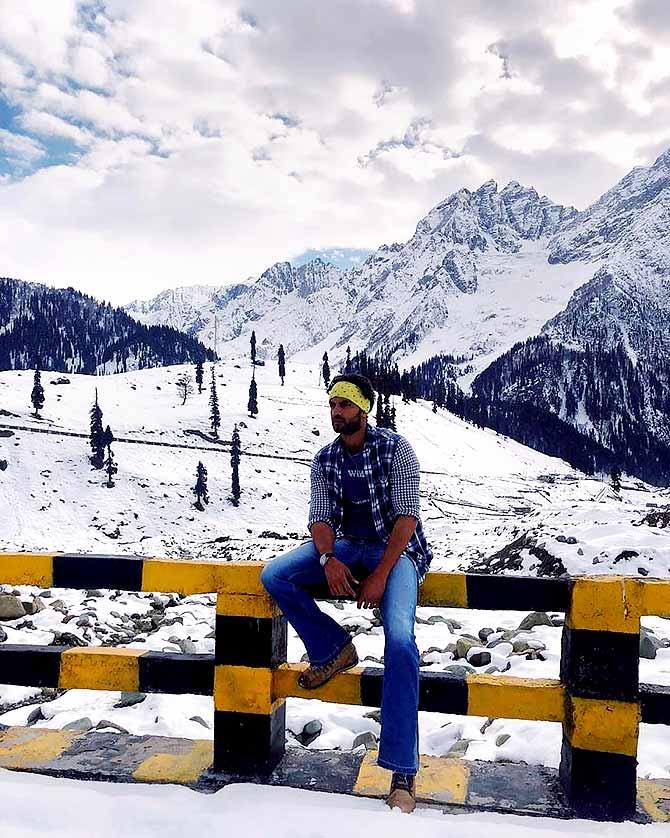 Do you relate to your character Kabir?
Nitin (Kakkar, director) sir told me a lot about my character Kabir, like how is he in life, how he behaves and talks.
I backtracked Kabir and made a life journey for him.
Nitin Sir does not believe that you come on set and he tells the actor to be sad. He wants me to be sad like Kabir is.
What does he do when he is sad?
How does he react when he is happy?
If you ask me if Kabir had tea or coffee as a kid, I will tell you that he had coffee.
I can tell you what his mother was like, what his father was like, who his best friends were. I can even tell you their names.
I have gone into that sort of preparation where today when you ask me about Kabir, I feel he is a real guy.
What made you choose acting?
I was very fond of construction. I started working at a very early age.
During my college holidays, I used to go to my father's office and work. I used to enjoy it.
I love the concept of making buildings.
When you see a building that you have made, it feels great.
I always wanted to be the youngest builder in Mumbai... in India, actually. That's why I started working early.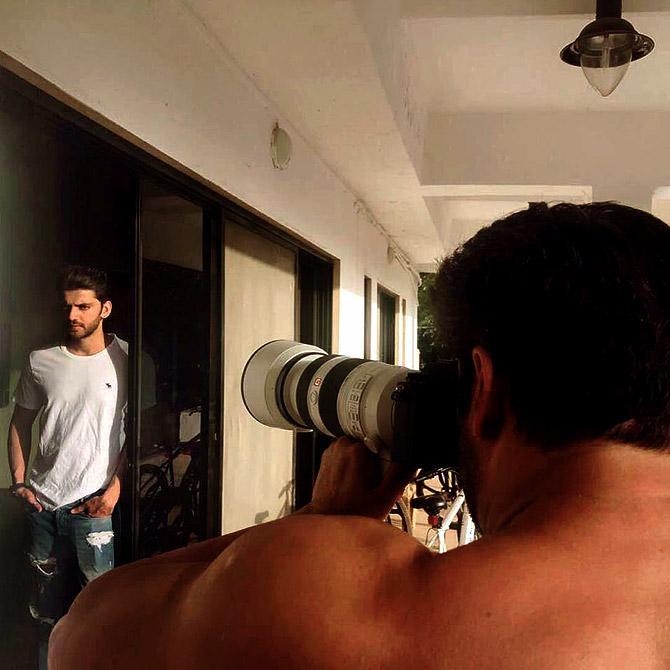 How did films happen?
I always had a filmi keeda.
I was always into dance and drama.
In weddings, I don't dance, I perform.
So that nautanki was always in me.
Salman bhai saw my performance at my sister's wedding.
He told me, 'Leave everything and become an actor. You have everything that it takes.'
I loved what he said.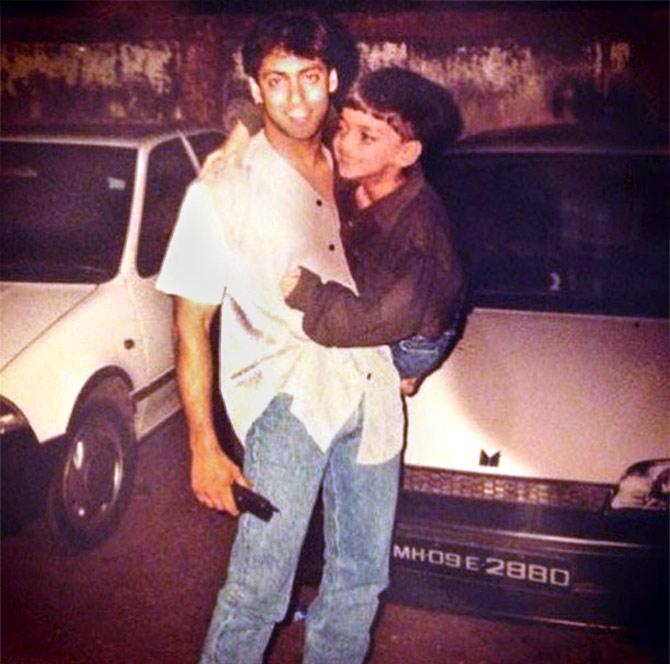 Were you interested in acting before Salman approached you?
I am very fond of performing.
Why would anyone let this opportunity go?
The filmi keeda was always there, but I was very deep into my construction business.
I used to think what would happen if I went for auditions and things did not work out.
Now, I feel those thoughts were wrong.
I should have pursued acting earlier.
But I guess it was meant to be.
How did you break the ice with your co-star Pranutan?
We did not have to. We got along really well from Day One itself.
Actually, we shot very less with each other.
Do you like the film's music?
(Composer) Vishal Mishra is a genius.
Some songs are already superhits and he made them in literally two minutes!
Vishal recorded the song Main Tera, which Salman has sung, in Macedonia. It was minus 6 degree Celsius, and he recorded the entire orchestra with 200 people live.
Of course, Notebook is a Salman Khan Films production and bhai's sense of music is phenomenal. It is all routed through him.
What would you like to say about Director Nitin Kakkar?
I have a major man crush on him.
The kind of human I am today, a lot of that has got to do with Nitin Sir.
The confidence that he has given us, the way he has projected us on screen and the way he has trained us -- it's amazing!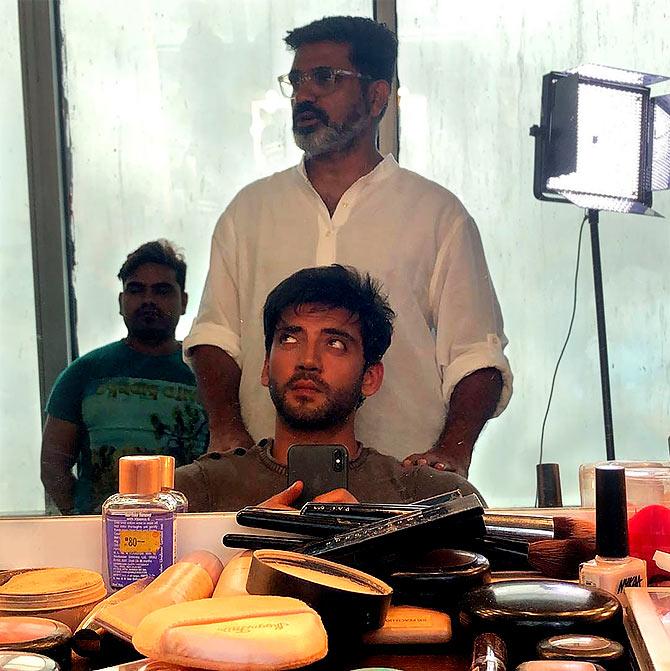 What kind of films do you want to do as an actor?
I love films that are entertaining.
I want to do content-based films, which does not mean I want to do arty films.
Notebook is a content-based film with a commercial feel.
Earlier I used to feel either a film is completely commercial or content-driven. Now I think we have reached a good mix of both. And these are the films I want to do.
Now that you are an actor, has the dream of becoming the youngest builder taken a backseat?
I am still in construction.
I meet my team once or twice a week for a couple of hours.
I delegate tasks, they come to me a week later and tell me what they have done.