'Here, even a spotboy can suggest changes in words.'
'However, the worst phase came when the ladies, Maya Govind and Rani Malik, were criticised for writing sexist, crass or vulgar songs.'
A fascinating excerpt from Rajiv Vijayakar's Main Shayar Toh Nahin: The Book Of Hindi Film Lyricists.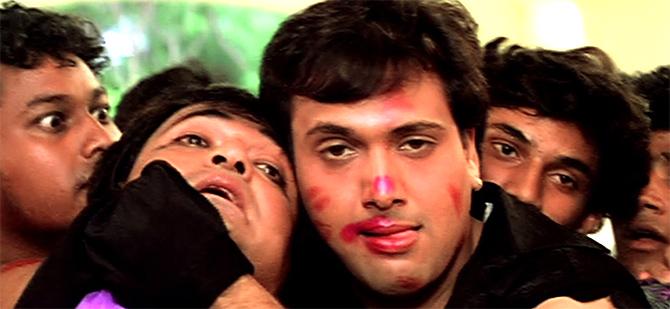 I also had the privilege of meeting the fiery Maya Govind and the placid Rani Malik, two female writers in male-dominated 'lyricdom'. Yet another very small player was Pushpa Verma, who barely did three films and not more than probably five songs.
Govind, of course, was a reputed poetess and Malik, a Delhiite who would shuttle between Delhi, Kolkata and Mumbai.
Neither of them worked full-time as songwriters.
Govind alternated between poetry and other interests and Malik, for a while, was a Hindi professor in Kolkata.
Govind's innings in Hindi cinema was far more in terms of years and with more illustrious names, though both the women did write songs for the same films in some cases.
Both of them, however, did have problems in the industry and not because of their gender.
Govind was told to write songs in the sitting session with several people when she preferred writing at home after giving the briefs due thought. And Malik's lyrics were often changed or credited to others!
'Here, even a spotboy can suggest changes in words,' agreed Govind.
Malik also lost films because she was unwilling to wait long hours for a music director.
However, the worst phase came when both the ladies were criticised for writing sexist, crass or vulgar songs.
Said Malik, 'My song Ek hai anaar yahaan from Dulaara (1994) was liked so much by Govinda that he wanted to sing it himself. He suggested that we have the lines 'Meri pant bhi sexy' and so on, but I objected despite pressure from producer Vimal Kumar. Then, one day, I heard Vimal-ji's friend exclaim, 'Kya sexy colour hai! (What a sexy colour!)' to him about a car and I realised that it was just a way of describing anything attractive.'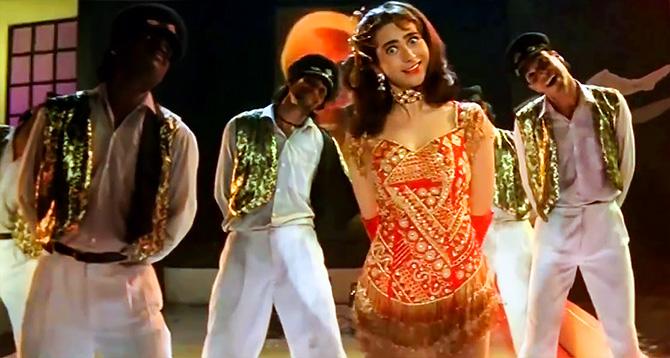 Nevertheless, Malik got a good amount of flak for the song because Indeevar's Sexy sexy sexy mujhe log bole from Khuddar released almost simultaneously and was criticised for the way it was filmed.
As for Govind, she stated that she even faced women's protests for certain songs that were merely naughty but filmed in a fashion derogatory to women in the '90s phase of double-meaning lyrics.
'When they objected to words like lounda and loundiya (common terms in Uttar Pradesh for immature young boys and girls respectively but considered abusive in Mumbai for unknown reasons!), I wrote a six-page letter to them, giving references to the terms being used in the works of great writers like Munshi Premchand,' she said.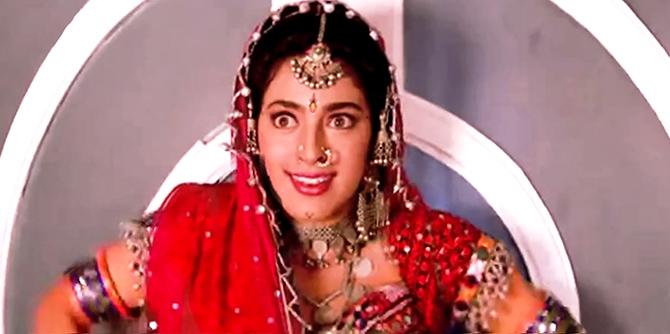 Govind also received criticism for writing naughty folk-based songs that were filmed suggestively, like Gutar gutar (Dalaal, 1993) and Darwaza khula chhod aayi (Naajayaz, 1995).
In the latter song, two antaras were penned by her and the other not-so-innocuous ones by 'someone else' she had no clue about (it was Pushpa Verma)!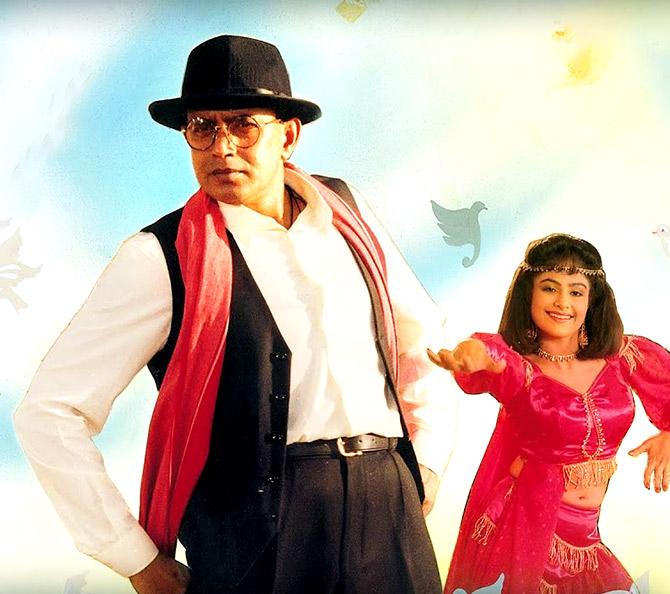 For the record, Govind first wrote lyrics for Atma Ram's Aarop (1974) but her first release was Ramanand Sagar's Jalte Badan a year earlier.
Both films fared indifferently but the music worked. Her last film was Yatra (2007) but Govind really took off only after the songs of Prakash Mehra's Dalaal (1993) rather than earlier poetic songs like 'Hum woh hai jo apne ghar ko jalaakar tamasha dekhte hain (I am one of those who set fire to my home and watched it burn)' in Jalte Badan and Nainon mein darpan hai from Aarop.
Rani Malik started her career with the song Dheere dheere se meri zindagi mein aana (Aashiqui) in 1990 and went on to write several hits, especially with Nadeem-Shravan (like Tumse milne ko dil karta hai in Phool Aur Kaante, 1991) and Anu Malik (Churaake dil mera in Main Khiladi Tu Anari, 1994).
Excerpted from Main Shayar Toh Nahin: The Book Of Hindi Film Lyricists by Rajiv Vijayakar, with the kind permission of the publishers, HarperCollins India.