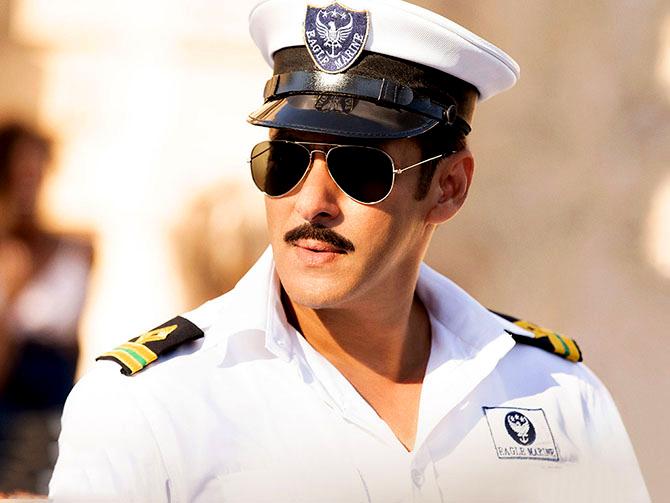 In the 47th episode of Friends, after ogling at Charlie Sheen's naval officer, Rachel tells Ross that her ultimate romantic fantasy is to see him in a shiny white navy uniform. He duly obliges.
Bottom-line: There's something eye-catching about men in uniforms!
Yep, Salman Khan, we are looking at you.
In Bharat, Bollywood's best-known 'Bhai' plays, among many other avatars, an officer in the Indian Navy.
Of course, this is not the first time he's slipped into uniform. Sukanya Verma looks at other instances when he has done so.
VOTE for your favourite at the bottom!
Super Cop Sallu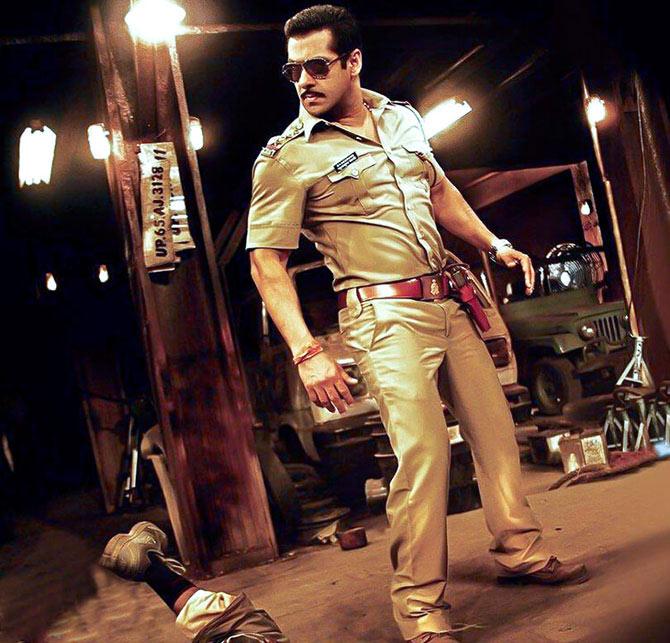 Salman first played a cop in Patthar Ke Phool but it wasn't until his brawny, maverick act in Dabangg that we starting associating the star with khaki.
Home delivery, Salman style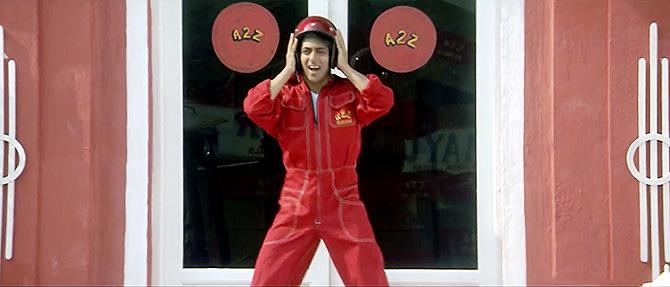 As the high-spirited courier guy in a bright red jumpsuit, whose undead soul is mined for some hilarity, Salman's silly antics are pretty much the only thing you'll remember of the flop, Hello Brother, co-starring sibling Arbaaz Khan and Rani Mukerji.
Aa gaya hai dekho Bodyguard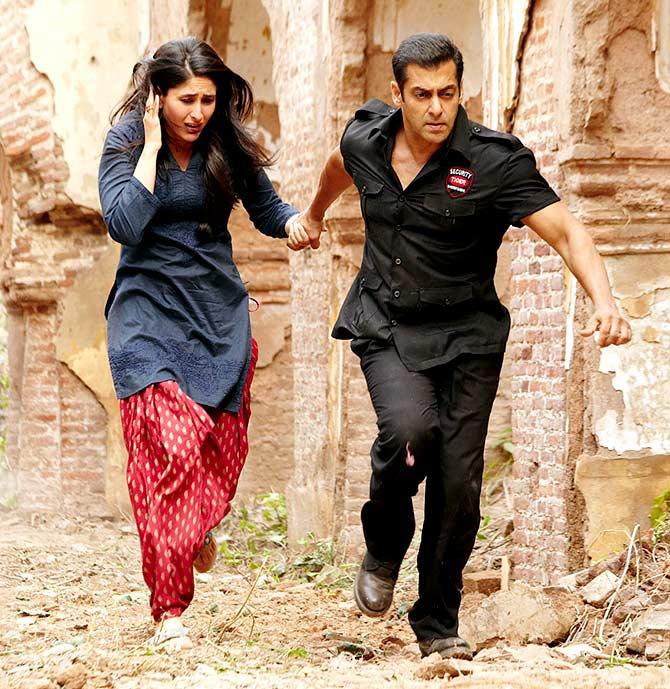 The actor not only modelled himself after his real-life bodyguard, Shera, for his role as Kareena Kapoor's protector, but even wore the official uniform from the latter's agency.
Boss Pilot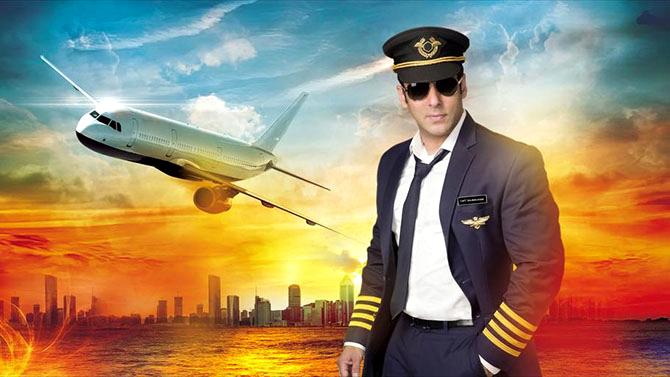 Salman Khan's still to don a pilot's uniform for the big screen, but he's done it for the smaller version as part of his hosting duties for season 8 of Bigg Boss.
Keeping with the reality show's aircraft theme, the actor looked rather dapper in role-play.
You're in the army now!
Whether you rock at comedy like Govinda or have a masters in romance like Shah Rukh Khan, every Bollywood actor has joined the army at some point in his career.
Despite his success at action, Salman did not have much luck defending the country as a major in Jai Ho...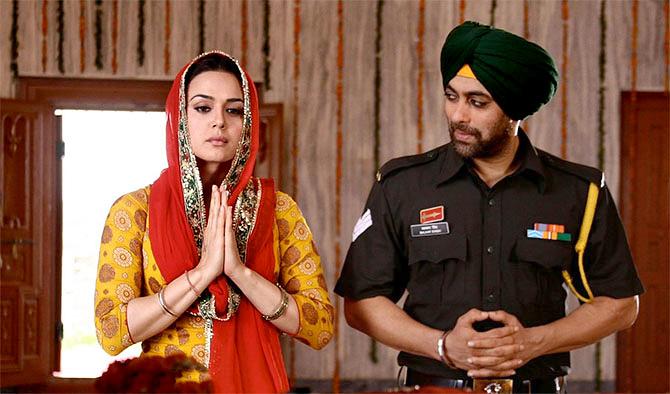 ... Or a havaldar in Heroes.
Doctor Prem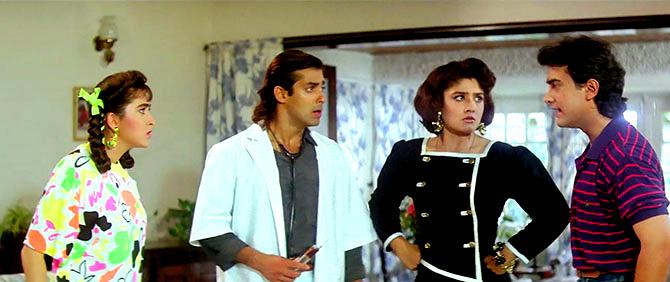 Okay, so he's just a pretend-doctor trying to outwit his rival and win over a rich heiress. But his remedy of kali mirch ke ladoo and mirch salad to cure his pretend patient's amnesia, dressed in rented doctor's attire, is totally noteworthy.
Shirtless forever!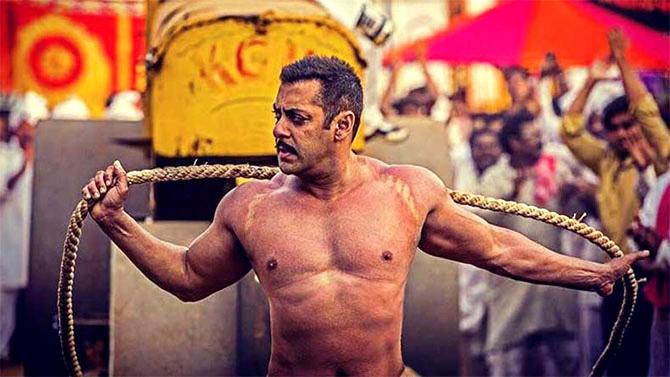 Speaking of uniform, nothing beats his consistently shirtless outings movie after movie, decade after decade.