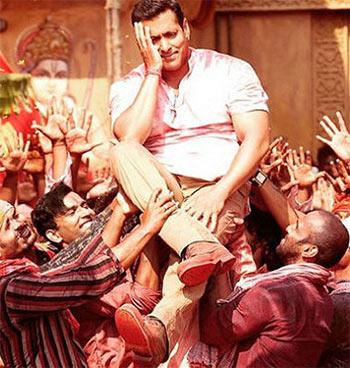 The men who made all the money in 2015!
Salman Khan ruled the box office yet again in 2015, thanks to his blockbusters Bajrangi Bhaijaan and Prem Ratan Dhan Payo.
He is followed by Akshay Kumar, who had as many as four releases this year.
Among the younger actors, Varun Dhawan and Ranveer Singh have muscled their way into the top 10 list.
Read on to see who the surprise entry is!

Salman Khan
Total Box office Collection: Rs 531 crore (Rs 5.31 billion)
Bajrangi Bhaijaan: Rs 321 crore (Rs 3.21 billion)
Prem Ratan Dhan Payo: Rs 210 crore (Rs 2.1 billion)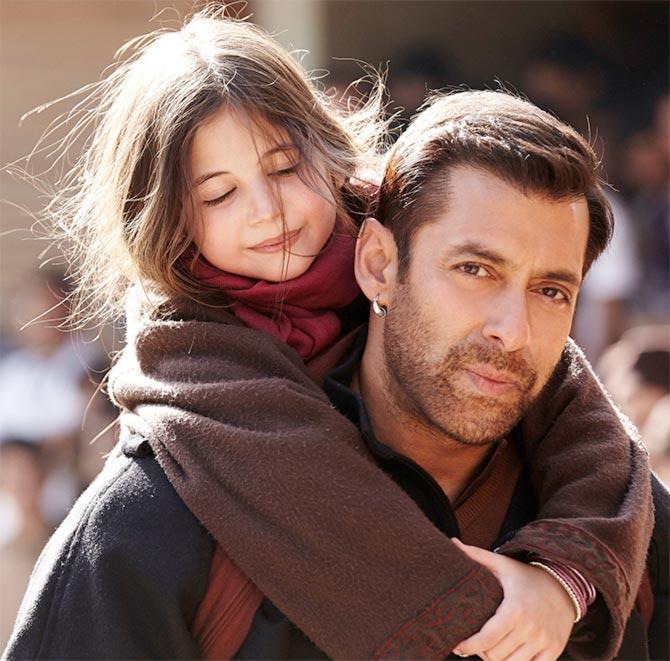 IMAGE: Harshaali Malhotra and Salman Khan in Bajrangi Bhaijaan.
With one film scoring a triple century and the other a double, Salman is pretty much competing with himself.
He won over critics as well as the janta with Bajrangi Bhaijaan.
And Prem Ratan Dhan Payo took the biggest opening of 2015.
Akshay Kumar
Total Box Office Collection: Rs 357 crore (Rs 3.57 billion)
Baby: Rs 95 crore (Rs 950 million)
Singh Is Blinng : Rs 89 crore (Rs 890 million)
Gabbar Is Back: Rs 88 crore (Rs 880 million)
Brothers: Rs 85 crore (Rs 850 million)
IMAGE: Akshay Kumar and Kareena Kapoor Khan in Gabbar Is Back.
The point where Akshay scores is consistency.
Instead of spending Rs 100 crore (Rs 1 billion) on the making of a film that takes a year to be completed, the actor completes it at one-third the cost and time.
Releasing an average of one film every three months, Akshay keeps the industry busy through the year.
Varun Dhawan
Total Box Office Collection: Rs 310 crore (Rs 3.1 billion)
Dilwale: Rs 150 crore (Rs 1.5 billion, expected)
ABCD 2 : Rs 107 crore (Rs 1.07 billion)
Badlapur: Rs 53 crore (Rs 5.3 billion)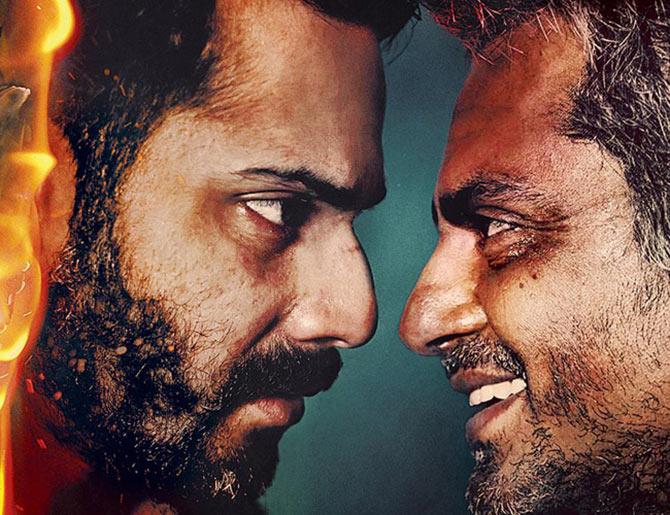 IMAGE: Varun Dhawan and Nawazuddin Siddiqui in Badlapur.
He showed his talent with Badlapur.
Then, he kept young fans engaged with a solo success, ABCD - Any Body Can Dance 2 , which announced Varun's entry into the Rs 100 crore club.
He ended the year on a high note with Dilwale. Though the film -- co-starring Shah Rukh Khan, Kajol and Kriti Sanon -- will fall short of the Rs 200 crore (Rs 2 billion) mark, Varun is enjoying his dream run at the box office.
Ranveer Singh
Total Box Office Collections: Rs 253 crore (Rs 2.53 billion)
Bajirao Mastani: Rs 175 crore (Rs 1.75 billion, expected)
Dil Dhadakne Do: Rs 78 crore (Rs 780 million)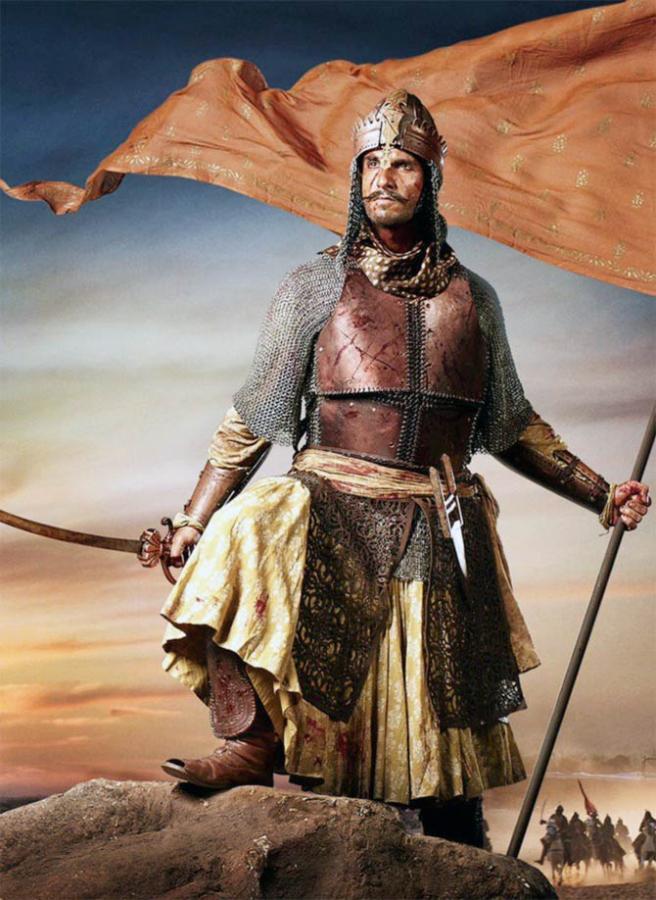 IMAGE: Ranveer Singh in Bajirao Mastani.
At the top of his game and making big moves, Ranveer has delivered his second 100 crore success with Bajirao Mastani after Goliyon Ki Raasleela Ram-Leela.
Dil Dhadakne Do was a decent success as well and has ensured that the actor will be looking at higher frontiers in 2016.
The next year is already looking good, thanks to his film with Aditya Chopra, Befikre.
Anil Kapoor
Total Box Office Collection: Rs 175 crore (Rs 1.75 billion)
Welcome Back: Rs 97 crore Rs 970 million)
Dil Dhadakne Do: Rs 78 crore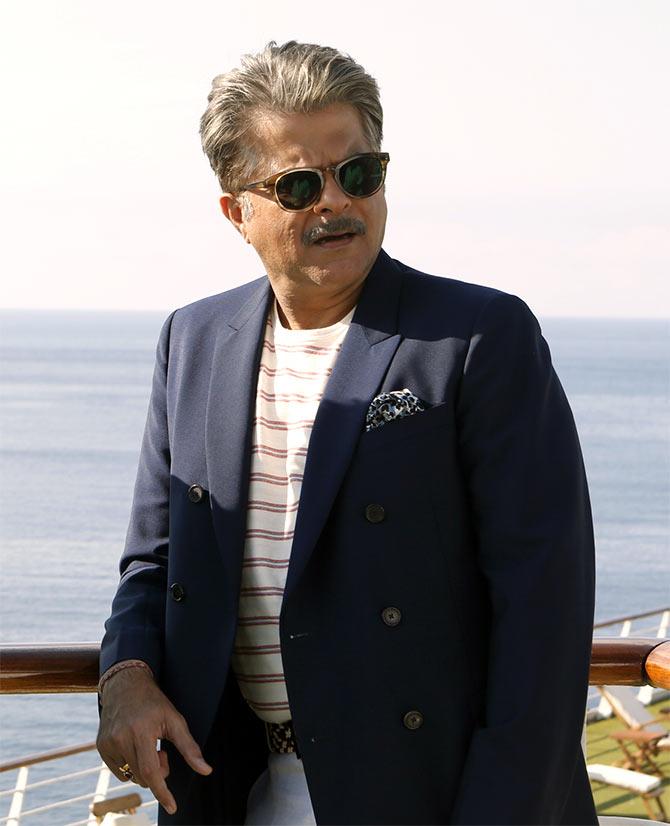 IMAGE: Anil Kapoor in Dil Dhadakne Do.
Anil has been active for more than 30 years and his movie choices say he is still a player!
He is the biggest reason why Zoya Akhtar's Dil Dhadakne Do worked, and he was among the best parts of Welcome Back.
A surprise entry on this list, Anil has an exciting 2016 coming up, with the second season of his telly show 24.
R Madhavan
Total Box Office Collection: Rs 152 crore (Rs 1.52 billion)
Tanu Weds Manu Returns: Rs 152 crore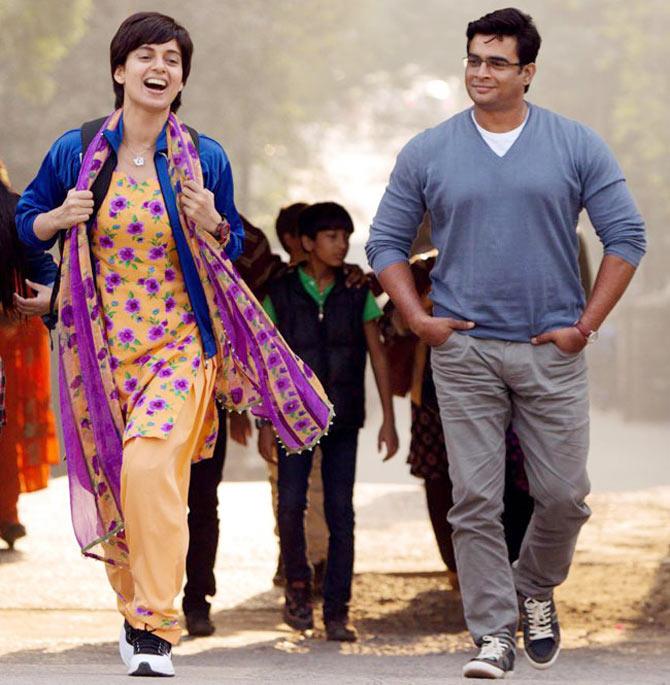 IMAGE: Kangana Ranaut and R Madhavan in Tanu Weds Manu Returns.
Right from his debut film Rehnaa Hai Tere Dil Mein to his defining act in 3 Idiots to his blockbuster success in Tanu Weds Manu Returns, Madhavan has shown off his talent.
In Aanand L Rai's dramatic sequel, he underplayed his role and provided the perfect foil to Kangana Ranaut.
Now, everyone is looking forward to Saala Khadoos.
Shah Rukh Khan
Total Box Office Collection: Rs 150 crore (expected)
Dilwale: Rs 150 crore (expected)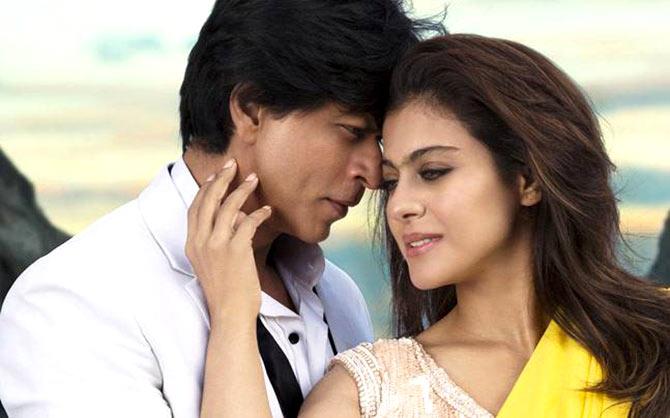 IMAGE: Shah Rukh Khan and Kajol in Dilwale.
SRK ended the year with Rohit Shetty's massive entertainer Dilwale. But its clash with Bajirao Mastani proved a tad costly.
The film hasn't covered the kind of distance expected of it and should wrap up around the Rs 150 crore mark.
Irrfan Khan
Total Box Office Collection: Rs 137 crore (Rs 1.37 billion)
Piku: Rs 80 crore (Rs 800 million)
Talvar : Rs 31 crore (Rs 310 million)
Jazbaa: Rs 26 crore (Rs 260 million)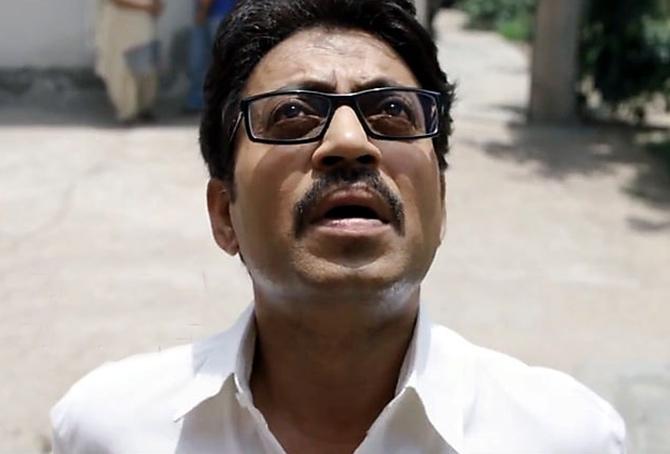 IMAGE: Irrfan Khan in Talvar.
Irrfan more than matched Amitabh Bachchan's dominating presence as well as Deepika Padukone's titular character in Piku.
He was in fine form in Talvar as well.
In Jazbaa, Aishwarya Rai Bachchan's comeback movie, all the praise was reserved for Irrfan.
John Abraham
Total Box Office Collection: Rs 97 crore
Welcome Back : Rs 97 crore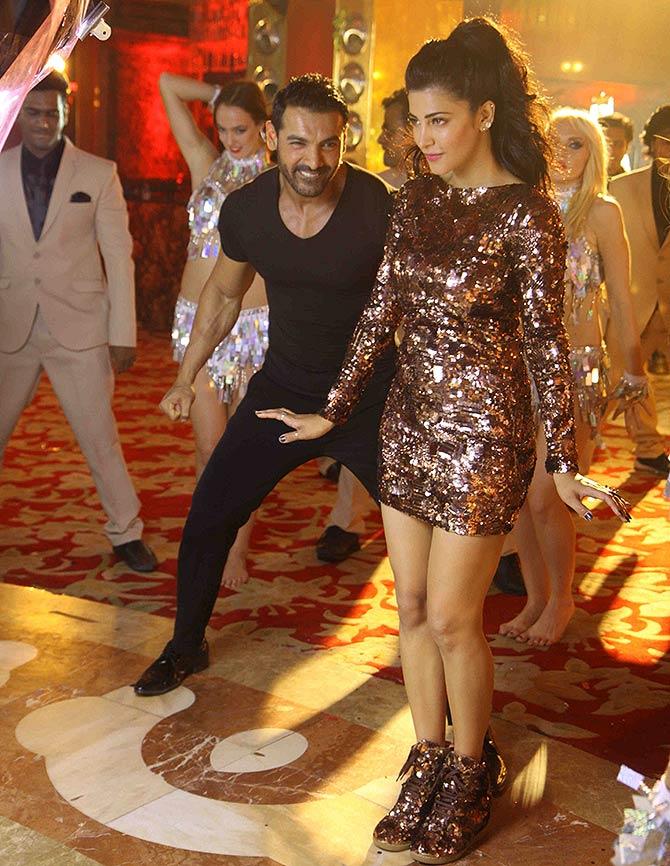 IMAGE: John Abraham and Shruti Haasan in Welcome Back.
John returns to the movies after two years, and got a rousing Welcome Back.
We will see more of him in 2016, thanks to his string of releases: Wazir, Rocky Handsome, Dhishoom and Force 2.
Sidharth Malhotra
Total Box Office Collection: Rs 85 crore
Brothers : Rs 85 crore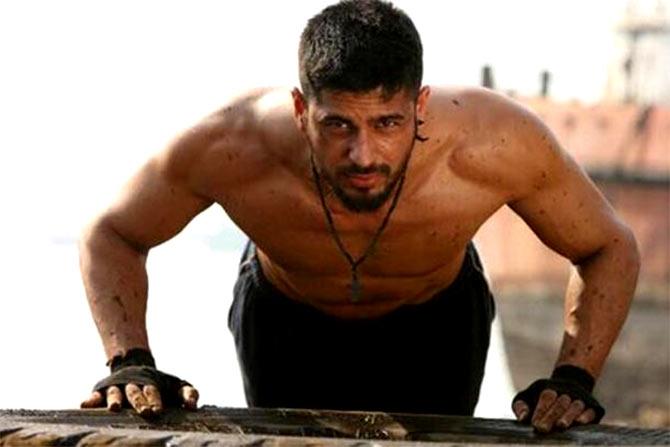 IMAGE: Sidharth Malhotra in Brothers.
Karan Johar's production Brothers was meant to be the big ticket of 2015.
Sid beefed up for the role and showed that there was more to him than his dishy looks, that we saw in Student of the Year.
Please note: Only Hindi film releases have been taken into account. No dubbed versions. Only India business has been considered. Box office collections are as per production and distributor sources.