'He was full of life & Life was full of him'.
As Shashi Kapoor passed into the ages, friends, colleagues, admirers mourned the Eternal Charmer's passing and shared their memories: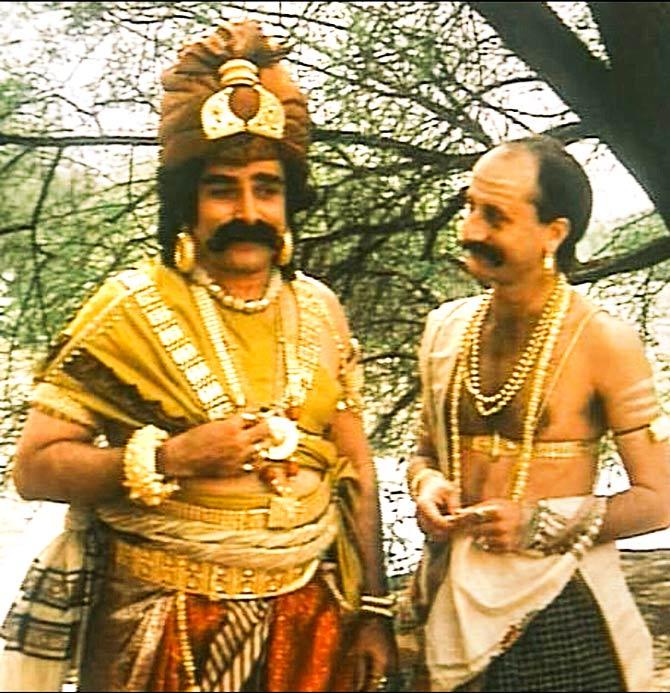 Anupam Kher shared this picture, above, and some memories: Just woke up in Sydney to the sad news about #ShashiKapoorji. He was d 1st to give me a role in Utsav. A huge star. He taught me how to treat newcomers with love & dignity. He was full of life & Life was full of him. Most charming Actor & human beings of all times. RIP Sir.
Kamal Haasan: Thank you Sashi Kapoor sahab. For what you did for Indian Theatre and Cinema. Thank you the Kapoor family for carrying the service forward. Tearful Salute to a man who loved the arts. Condolences to many fans like me. His family included.
R Madhavan shared what Kamal Haasan wrote and said: So well said ... God bless his soul.
Akshay Kumar: Innumerable Bollywood dreams came to life watching your iconic dialogue, "Mere paas maa hai." Your tremendous contribution to cinema will always be remembered. RIP #ShashiKapoorji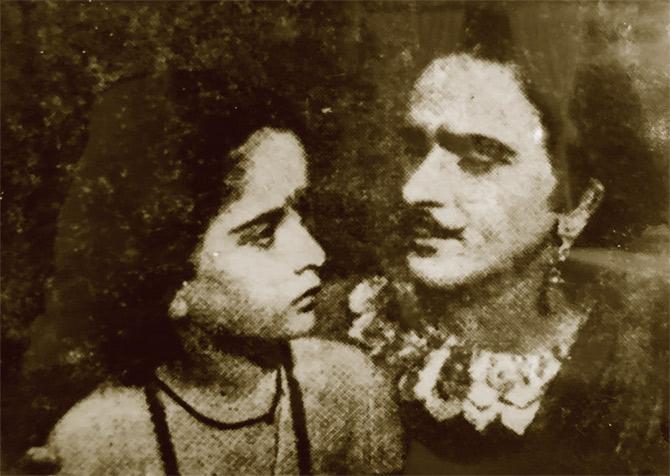 Neetu Kapoor shared a picture of Shashi Kapoor with his father Prithviraj and wrote, 'Shashi uncle with his father. RIP.'
Priyanka Chopra: An end of an era. RIP #ShashiKapoorji.. A talent, the world had the pleasure of witnessing,..a humanitarian I had the pleasure of meeting.. a charmer the world will always remember. Condolences to the family and fans.
Alia Bhatt: Shashi KapoorJi was such an icon! An inspiration and reference point for all aspiring actors! This is truly an end of an era.. Deeply saddened by this news. Thank you sir for giving us your magic at the movies. #RIPShashiKapoor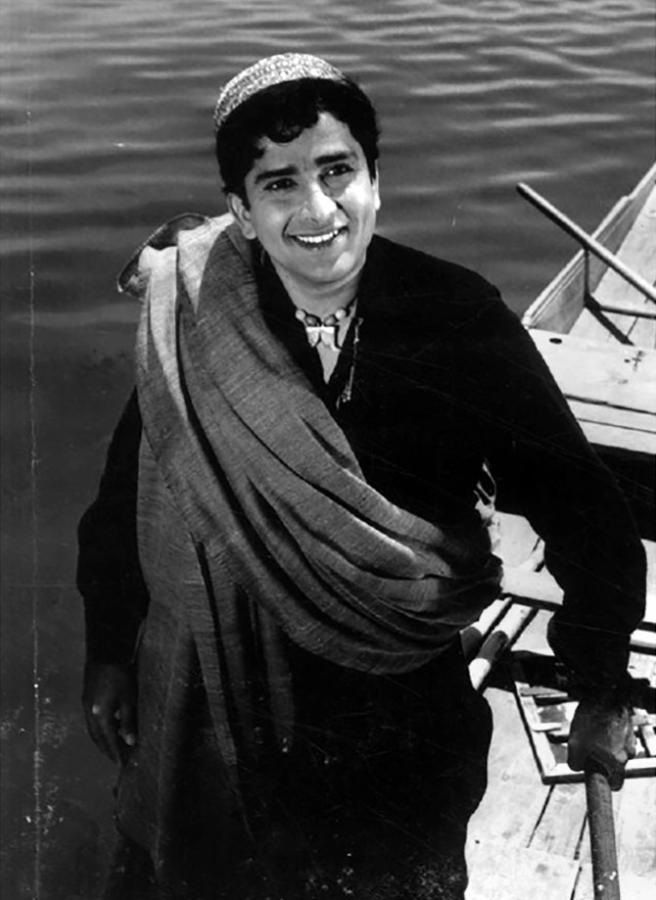 Sonam Kapoor shared a few pictures of Shashi Kapoor, including the one above, and wrote, 'There never has been nor will there ever be anyone like Shashi Kapoor. He was a man of his own and transformed what it meant to be an actor. We miss you and love you always.'
'With the passing of an icon like Shashi Kapoor, the importance and influence of the work we do shines even brighter. Shashi Uncle was a star of Indian cinema and I know he will continue to inspire us!'
'An incredibly sad day for Indian cinema, we've lost one of our greatest actors and the entire industry mourns. Shashi Uncle wasn't just a brilliant actor but also a great human and we miss him greatly.'
Madhuri Dixit: RIP #shashikapoorji your contribution to cinema and your infectious smile will always stay with us. Prayers and condolences to the family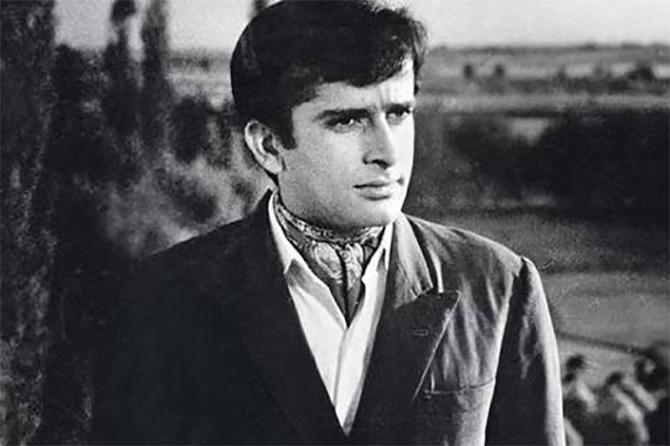 Arjun Kapoor posted this picture, above, and wrote: So many generations have watched him as an icon of great style and charisma. #ShashiKapoor, you'll always be remembered with a smile. RIP legend.
Dia Mirza: Just think of the remarkable contribution the man made to Indian Cinema... he backed films with passion and conviction... backed the arts with all his heart. Great man. He will live on. #ShashiKapoor
Dhanush: One of the greatest actors to have ever graced Indian celluloid. May his soul rest in peace. #Shashikapoor ji
Anushka Sharma: An era of great cinema belongs to you and will always do so. RIP respected #ShashiKapoorJi.
Jacqueline Fernandez: Your unique contribution to cinema and theatre will always be deeply valued. #RIP #ShashiKapoor
Parineeti Chopra: RIP #ShashiKapoor sir. You were, and will always remain the coolest, most good looking hero ever!
Siddharth: Arguably the most beautiful actor in our cinema... The classy and restrained star for the ages... R. I. P. #ShashiKapoor It is the end of an era. Safe travels sir.
Huma Qureshi: Saddened by the news .. RIP #ShashiKapoor .. Thank you for both your mainstream & meaningful films..Thank you for nurturing Prithvi Theatre ..A Superstar and a True Artist.. You live forever in our hearts
Ekta Kapoor: The king of romance, whose charm left every women in awe. The jewel of our industry #ShashiKapoor ji is no more. You will be missed Sir. RIP
Bhumi Pednekar: An actor who made the cinematic and theatre experience most memorable. #ShashiKapoor sir, you shall always be remembered for the iconic roles you have immortalized in cinema.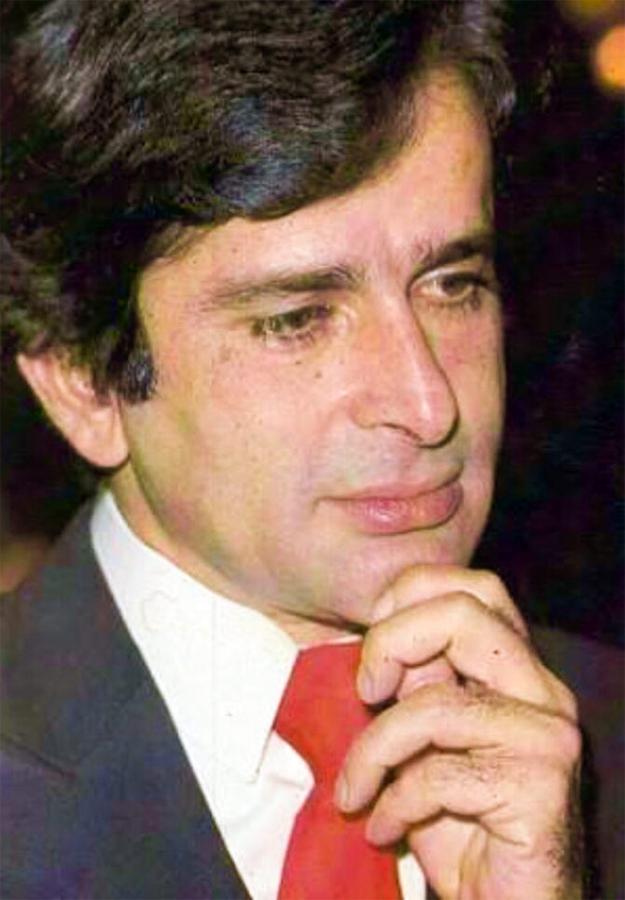 Shruti Seth posted the picture, above, and wrote: RIP #ShashiKapoor. May your star shine bright in the sky.
Aamir Khan: Shashi uncle was not only a great star and passionate filmmaker but also a wonderful human being.
His work has always given Indian audiences great joy.
His contribution to Indian theatre was huge, Prithvi theatre is the favourite venue of both performers and audiences alike.
His passing away is a sad day for all of us.
My condolences to Sanjana, Kunal, Karan and everyone in the family.
May his soul rest in peace.'
Hema Malini: My dear friend & co star of many successful movies - Shashi Kapoor, is no more. He leaves behind many pleasant memories of the camaraderie we shared on the sets during our shooting schedules. RIP dear friend. I will surely miss you!
Karan Johar: #RIPShashiKapoor ...the most charming and enigmatic actor ever...a gentleman movie star! His legacy in film and theatre is exceptional...thoughts and prayers with the family....his work will always live on.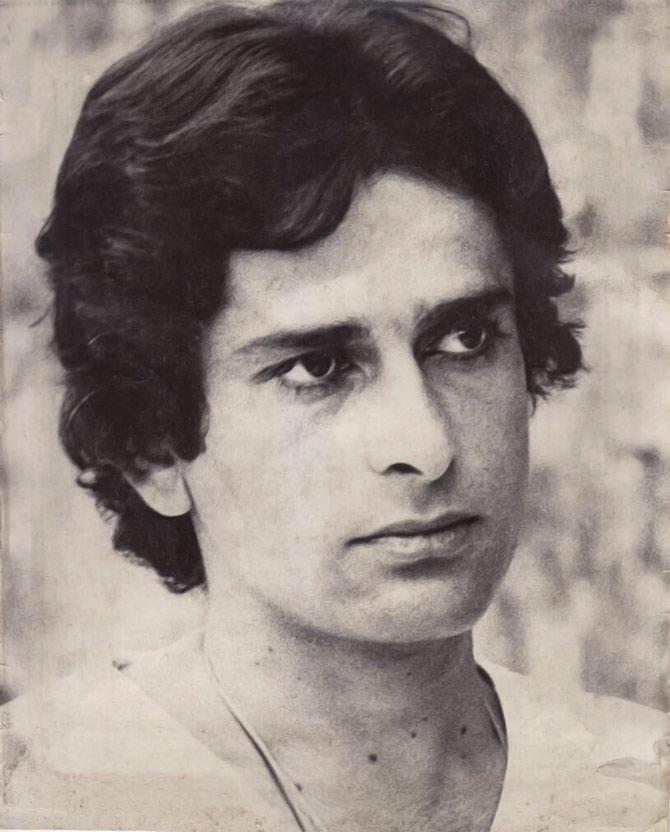 Shabana Azmi posted a picture, above, and wrote: We will miss you.
Mahesh Bhatt: As the skies burst and it begins to rain in this part of Mumbai. My heart is filled with deep gratitude. Thank you Sir! You touched our lives only the way you could have.
Ajay Devgn: You won't be forgotten. Rest in peace #ShashiKapoorji.

Boman Irani: Handsome is that handsome does...He was. He did. He lives on....#RIPShashiKapoor

Sushmita Sen: Rest in Peace Mr Shashi Kapoor A celebrated Actor who always exuded kindness & love with great generosity!!! My respect & condolences to the family!!! Godspeed

Jaaved Jaaferi: One of my favourites passed away today. A handsome charming gentleman who entertained us for 40+ years. His endearing smile will be embedded in my memories. RIP #ShashiKapoor>

Bipasha Basu: RIP Sir. You will be deeply missed by all #ShashiKapoor

Hansal Mehta: Such a beautiful man. #RIPShashiKapoor.

Mohit Marwah: My favourite shashi kapoor rests in peace today will be remembered always.

Pulkit Samrat: Sad and heartbreaking to hear about our most handsome and charismatic actor! The legacy he leaves behind will make him live forever amongst us! #RIPShashiKapoor Sir!

Ritesh Sidhwani: Sad to hear about the passing away of our most charismatic handsome & finest actor #ShashiKapoor. Sir you will always remain in our hearts. RIP.

Arjun Rampal: So sad to hear the passing of the most charming #ShashiKapoorji, really saddened by this news. Pray for his soul to find peace. Thank him for the amazing memories he gave us all. Condolences to the Kapoor family. #RIP SIR.

Ananth Mahadevan: Khilte hain gul yahan. Khilke bichchadne ko... Thank you sir for all the entertainment and your invaluable inspiration at Prithvi theatre.

Gulshan Devaiah: Shashi Kapoor: 1938-2017. My childhood favourite. Condolences to the Kapoor family.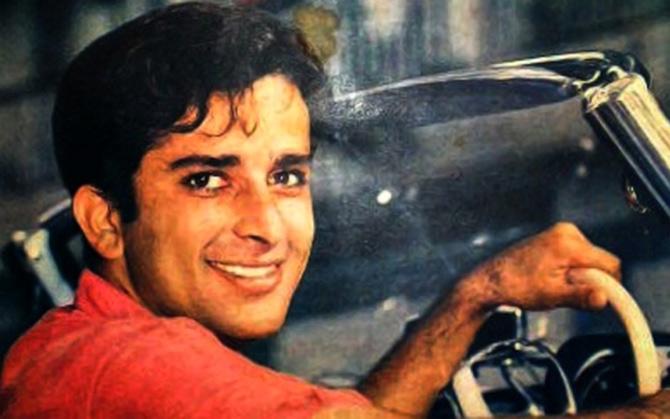 Sophie Choudry posted a picture, above, and wrote: This is how I want to remember him..the smile that won millions of hearts, the charmer, the gentleman, the enigmatic, handsome movie star whose films I grew up watching..RIP Shashiji ..Heartbroken but when I think of u in ur movies, all I want to do is smile. #ShashiKapoor
Vishal Dadlani: Truly sad. What a legend! #ShashiKapoor-saab is irreplaceable. He truly bridged the ground between the commercial & artistic sides of cinema.

Mini Mathur: For me.. the most beautiful actor whose always kept it classy. Always. Rest in peace #ShashiKapoor

Esha Gupta: Legends are immortal rip #ShashiKapoorji

Rahul Dholakia: So sad to here about #ShashiKapoorji. His contribution to Indian Cinema and the performing Arts was incredible. R.I.P. Sir.

Kunal Kohli: #ShashiKapoor If a smile is a mirror to ones soul His is def one of the purest & most charming souls. His legacy is his performance & contribution to cinema across genres. His life & career shd be celebrated with the same style, grace, charm & dignity that he lived.

Manav Kaul: His contribution to Indian theatre is Immense.... The most gorgeous filmstar ever to grace Indian screen passed away... RIP #shashikapoor The #MostCharming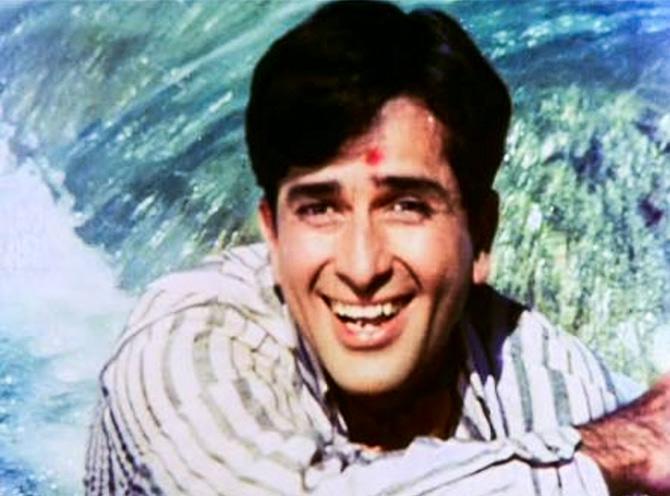 Kunal Kemmu posted a picture, above, and wrote: Shashiji you will always live in our hearts and minds. Your good looks and charming smile are forever imbedded on film and in our hearts. Prayers love and strength to the family.
Shankar Mahadevan: End of an era. Thanks for the magic of cinema!
So many generations have grown up watching him as an icon of great style and charisma. #ShashiKapoor you'll always be missed. RIP Legend.
Tisca Chopra: Such charm, such romance and such mischief in his eyes.. they don't make 'em like you anymore #ShashiKapoor you will be missed #RIP
Athiya Shetty: An era comes to an end, but will be remembered with nothing but joy. RIP #shashikapoorJi
Diana Penty: The Gods are crying too today... RIP #ShashiKapoor - your light will always shine on
Tamannaah Bhatia: One of the most handsome man Indian cinema has seen. #ShashiKapoorji is legend who'll always stay in our hearts. May his soul rest in peace.
Chitrangda Singh: RIP #ShashiKapoor end of an era that's timeless. Your charm and grace will be so deeply missed.
Divya Khosla Kumar: A true gentleman with a charismatic persona & an unimitable style wil be remembered for generations to come. RIP #ShashiKapoor Sir
Daisy Shah: Some voids can never be filled again. You will always be in our hearts and will truly be missed.
#RIP #ShashiKapoor
Himansh Kohli: Heartfelt condolences on the demise of the inspiring veteran #Bollywood actor #ShashiKapoor. May god bless his soul and his family in this time of sorrow. #RIPShashiKapoor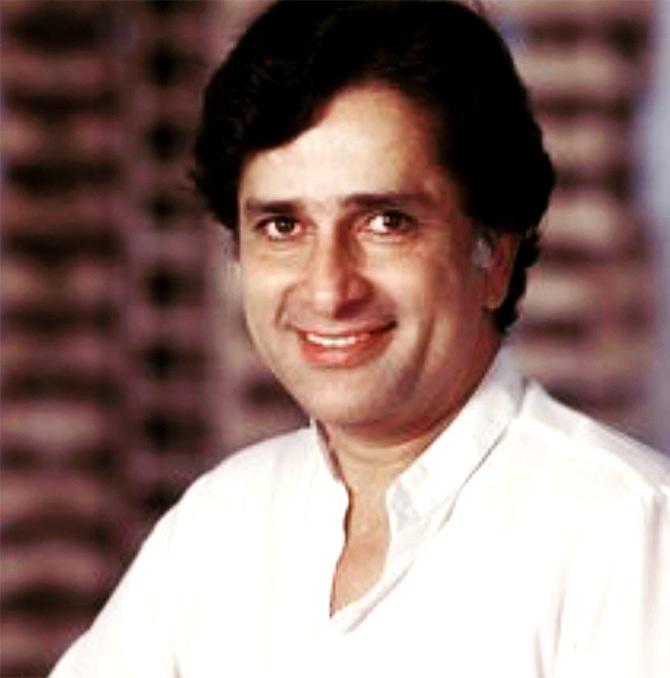 Mallika Sherawat shared the picture above, writing, 'Deeply saddened to know that the legendary #ShashiKapoorji is no more .. his passing away is a great loss..R.I.P
Upen Patel: RIP #ShashiKapoor ... one of my fav actors of hindi cinema .. thank you for inspiring me .. you will live on through your cinema xxx
Neetu Chandra: Sad to hear about #ShashiKapoor Shahib Jee Rest in Peace !! Aapko humesha miss karenge
Mika Singh: Extremely sad news that our most favourite, handsome & stylish actor #ShashiKapoor has passed away today. May God bless his soul, RIP. The entire Kapoor family are very good looking but he was most definitely the best looking.

Rohit Roy: My dearest shashi ji passed by today, no words can express my sorrow.. one of the nicest nicest people ever,. Shashiji you will be missed.

Rohit posted a longer tribute on Facebook: Several years back, a young boy with no dreams and no plans landed up in mumbai .. the rejection of his US students visa had hit him hard and lack of plan B had left him at a lose end..

around the same time, he met Kunal Kapoor who was a prolific ad film maker..

Kunal offered this boy a job as his assistant knowing full well tht he knew nothing about advertising .. this kid started working with him and from serving tea to post production, he pretty much did everything.. and life was good.

A certain gentleman was auditioning young boys and girls for a new film he was planning. So this kid, pretty much like all other boys his age had stars in his eyes and decided to give it a shot!!

Kunal, his boss joked that he was already good at serving tea and had a permanent job why stir up things.

The Boy smiled and said, let me do it for a lark!!

And off he went to Prithvi theatre for the screen test!

He was most excited in just being there in the company of this gentleman who was probably one of the Best looking men in the world and DEFINITELY one of the nicest human beings ever!!
Anyway, audition done, he went off home with a huge smile.. he hadn't the faintest clue about how he had done!
Next morning when he went to work, his boss Kunal said with a sardonic smile (and I quote) "For some reason, my father seems to think u have some degree of talent! He liked what you did in your audition!"
The Boy was over the moon!! Just the mere thought of this huge star liking what he did was enough for him to do cartwheels in his mind!!
That was the first time anybody had told him that he was good at anything!!! (apart from his studies)
That boy was me and that gentleman was Shashi Kapoor.

Shashiji, words cannot express what I feel today that you have left us and gone to your eternal abode That you will be missed is an understatement ... I love u.
SHASHI KAPOOR (1938-2017) RIP