'We have been told since we were children, that fairness is the only definition of beauty.'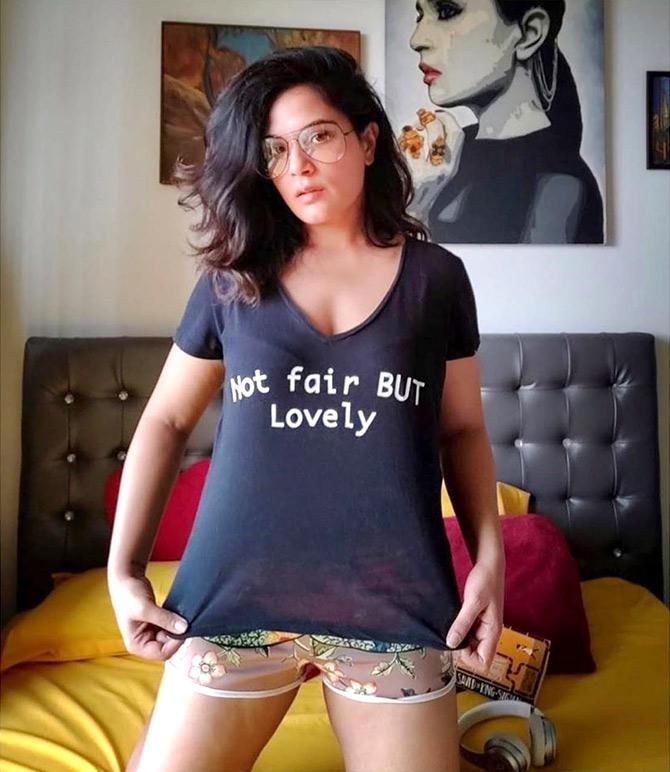 Richa Chaddha recently posted on Instagram that she was 'not fair but lovely'.
'I had gotten this printed on a T shirt back in 2015. Yesterday, the brand @fairandlovely_id and I were finally in agreement!', says the Panga actor.
Unilever decided last week to renamed Fair and Lovely as Glow and Lovely, trying to erase its decades of discrimination against dark skin.
'Before you attack the brand for only paying 'lip service', please remember it takes many generations for ideas to change,' Richa points out.
'There is demand and hence there is supply...We have been told since we were children, that fairness is the only definition of beauty! It is also another unfortunate byproduct of colonialism and casteism! But it's 2020, and a lot of BS is getting dismantled!,' she adds.
'It took me many years of unlearning to gain confidence and start LOVING my complexion! Der aye durust aye, I say.'
'I welcome this decision by the brand... and it's not easy... brands have a thousand meetings before they change even the FONT in their logo... I hope slowly and steadily mindsets change... we must continuously and without any influence of the West, define our own idea of beauty. Beauty must be inclusive! Bravo,' Richa applauds Unilever's decision.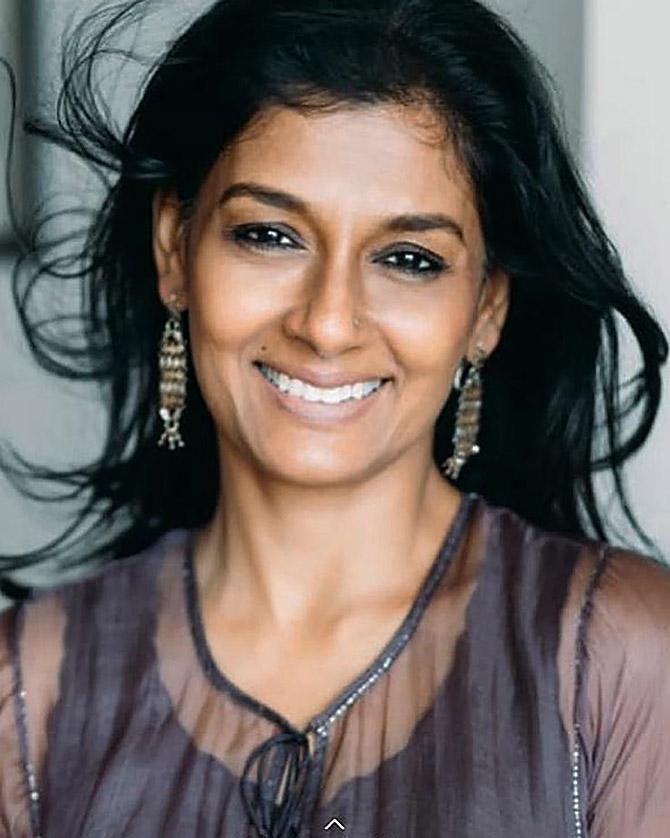 According to a report in The Guardian newspaper, published out of London, 'a new kind of caste system is emerging, defined by symbols of success. The film industry is built on marketing an aspiration in which fair skin is seen as much a status symbol as designer handbags and sports cars'.
Dr Rajinder Dudrah, author of The Bollywood Reader, is quoted in the Guardian report saying, 'Bollywood is associated with glamour and promotes aspirational Indian values of wealth and success. It sells that aspiration via its stars, who promote skin-lightening creams as part of their star personas.'
'This has highlighted the ways in which Bollywood mirrors attitudes to skin colour and social hierarchies prevalent in Indian society,' explains Dr Dudrah.
Pallavi Sharda -- the Indo-Australian actor who was seen opposite Ranbir Kapoor in Besharam and is currently seen in Beecham Palace -- confirms the bias against dark-skinned actors in Bollywood, saying, she was called dusky for her tanned skin.
The Guardian article also quotes actor-film-maker Nandita Das who explains this racism against dark skin in the film industry more clearly.
'The glorification of fair skin has been present in our films for a very long time and reflects the bias of our society. When I play a slum dweller or a Dalit woman, my skin is perfect, but directors tell me to make my skin lighter to play affluent upper-class roles,' Das told the British newspaper.
'Films associate fairness with beauty, success and love and acceptability. It becomes about making women feel inadequate,' she said.
'It's hypocritical to protest and say #blacklivesmatter, yet discriminate against people with dark skins and endorse fairness products in our own country, ' Das added in her conversation with the Guardian.
'Now society is more vocal about these hypocrisies and many actors have been called out for it. The more we call out discrimination, the more we address the issue.'