Richa will play southern sensation Shakeela in her next film.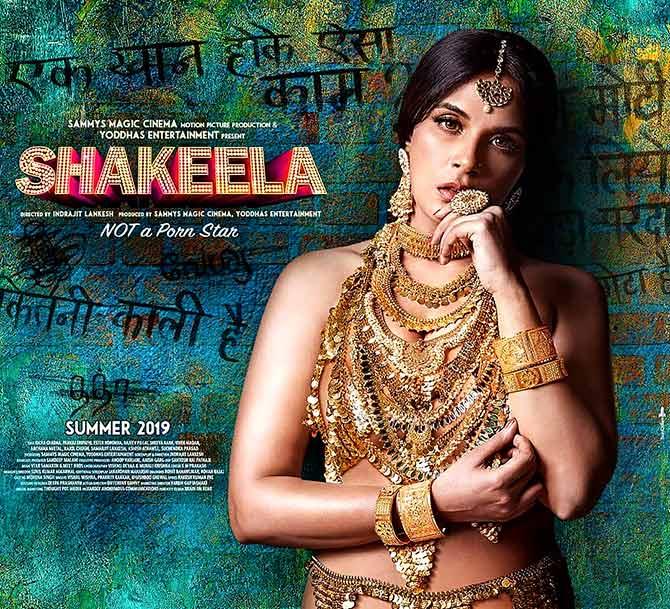 The first poster of Richa Chadha's new film Shakeela: Not A Porn Star is out and the actress is looking super hot in gold.
Directed by Indrajit Lankesh, the film revolves around the eponymous adult actor who was one of the biggest stars of the 1990s and has acted in Tamil, Telugu, Malayalam and Kannada cinema.
Before the poster's release, we visited the sets of the film at Tamarind Tree, Bengaluru, and were blown away by the way the shoot was being conducted.
The sets are beautiful, vibrant, colourful and filled with flowers.
Shakeela, we are told, was very fond of marigold flowers, and they have been liberally that day.
The set include a mandap, a swing, a small bed and a pond, lending it a simple yet magnificent look, as the crew shoots the film's promo.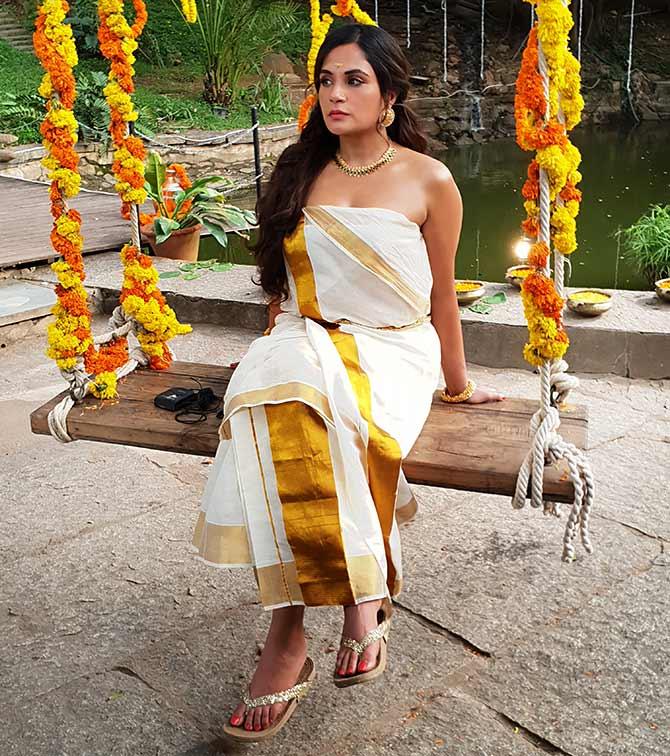 Richa Chadha, wearing a white and gold sari, chats with the media before going for her take.
The scene requires her to sit on the swing and say her dialogues.
She does it in one take, impressing her director immediately.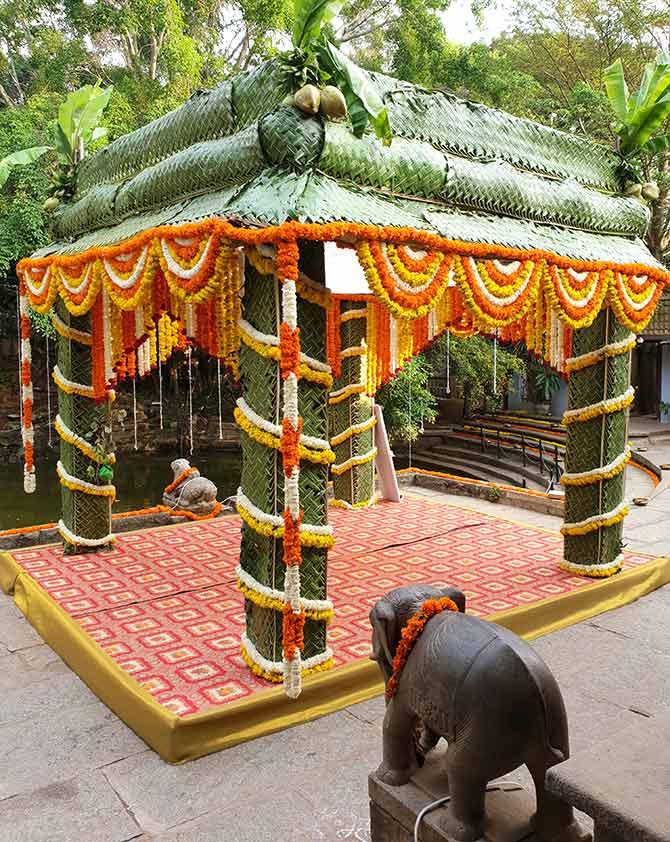 Southern sensation Shakeela may be famous for her bold roles, but her story is quite hard-hitting.
When Indrajit spoke to Shakeela about her life, she gave him an unfiltered account. It was so intense that he had to edit out a lot of things.
"She has told me everything in black and white," Indrajit says. "I interviewed her and got all the information. She's so bold that I had to edit out some portions of her life, as it would have been too intense."
He says the aim of the film is not to whitewash her image, but to tell her story.
Indrajit adds, "We aren't saying that she didn't make mistakes. She did. We are showing you the circumstances under which she did what she did."
"We have kept the story authentic," Richa tells PTI.
"Shakeela has been pivotal to making this film happen and helping us with an in-depth knowledge into her life. That has helped us tell the story in its most authentic version.
"She is a brave soul who defied the norms of the business during her time. Her story was much more than what people know. To essay the role of a living person is an additional responsibility on me as actor as well as the makers of the film.
The film also stars Pankaj Tripathi, who plays a 1990s actor.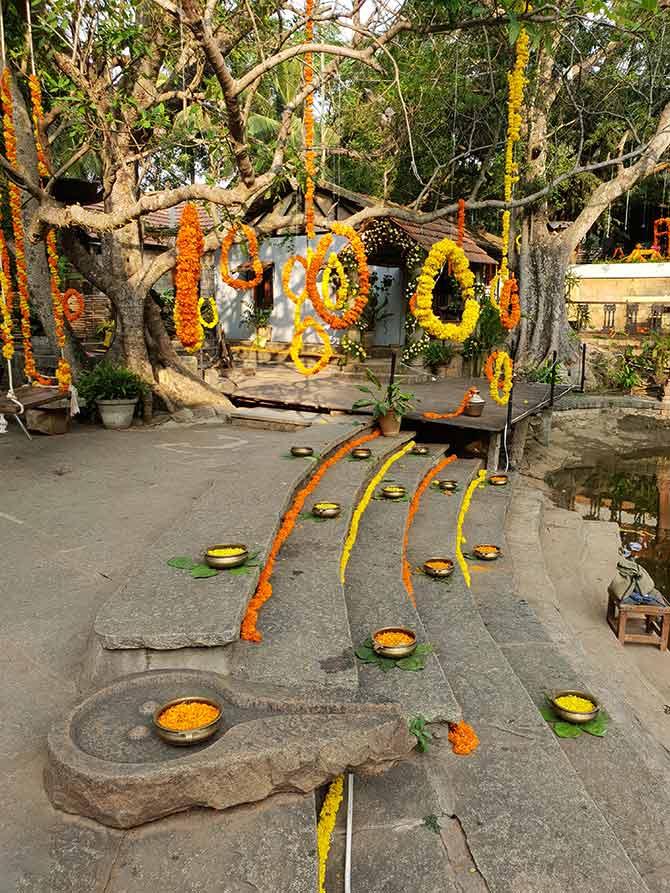 One wonders why the film has been shot in Bengaluru when the actress lives in Chennai.
Associate producer Sandeep Malani says, "We wanted to shoot in Chennai and we scouted a few locations too. But due to the floods, we decided to shoot in Bengaluru."
In fact, Shakeela herself visited the sets in Bengaluru to shoot her cameo in the film. The local spot boys were in awe of her when she arrived.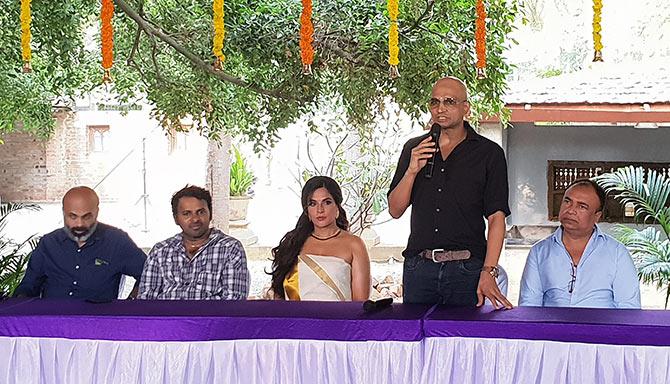 It is also interesting that a film based on a Southern superstar is being made in Hindi.
The director explains: "Making it in a particular South Indian language would have been a restriction. She is a survivor and we wanted to tell her story to a larger audience. Hindi will give it a pan-India appeal."
A calendar photo shoot is also being planned, and Richa as well as Shakeela will be a part of it.
Shakeela: Not A Porn Star is slated for release in the summer of 2019.