'This film was being made when I was pregnant, so even if they wanted, I couldn't do the role.'
'The film went to another actress, but she made them wait for a year.'
'After Adira was four months old, they decided that if I am going to start acting again, they should approach me.'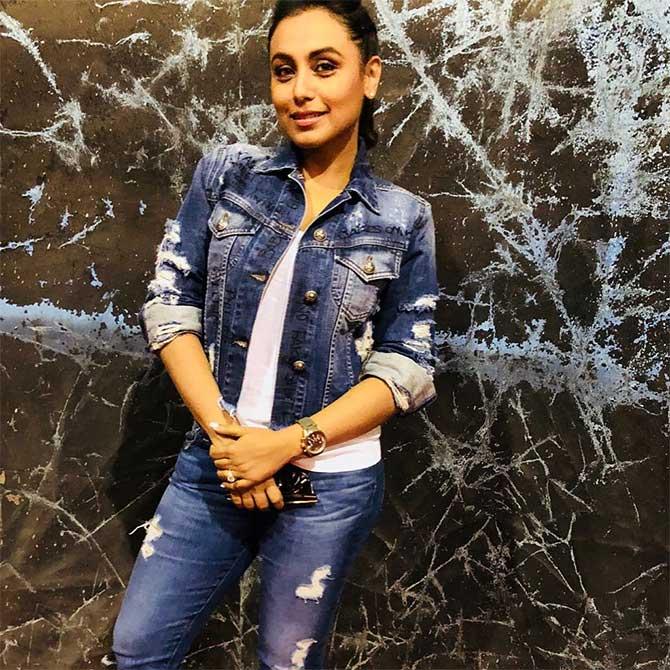 Hichki is a hit, and Rani Mukerji can't stop smiling.
Two weeks after its release, the actress is still promoting her film, and telling everyone she meets just why they should watch it.
At the Hichki success party, Rani reveals if her daughter Adira enjoyed watching her mum on the big screen.
Rediff.com's Patcy N listens in.
Hichki is a hit. What's on your mind?
When we set out to make a film as a team, as producer, director, actor... we think it will be successful because all of us love the story.
There are Fridays which are not good for us because the film is not well received by the audience, or they did not get its message.
And then there are Fridays, like the one for Hichki, when the audiences loved the movie and took home the message.
That's a bigger success for us.
I met a journalist who was crying while talking to me about a scene.
I think every person -- whether it's a student or teacher or parent or grandparents -- has related with some part of the film.
It may just be a scene which has hit them really hard, something that has stirred something inside them.
When a film goes beyond entertainment, they are remembered for a longer time.
Like people talk about Black 13 years after its release. I am sure they will feel the same about Hichki.
Your performance was effortless. How did you manage the ticks?
I am an actor, that is my job.
It's my job is to make the character look believable, relatable and organic.
If I don't work hard on my role, it's a problem. I should not be an actor then.
I feel happy when I do a job that people are satisfied with.
If the audience gives me thumbs up, it's like a pat on my back.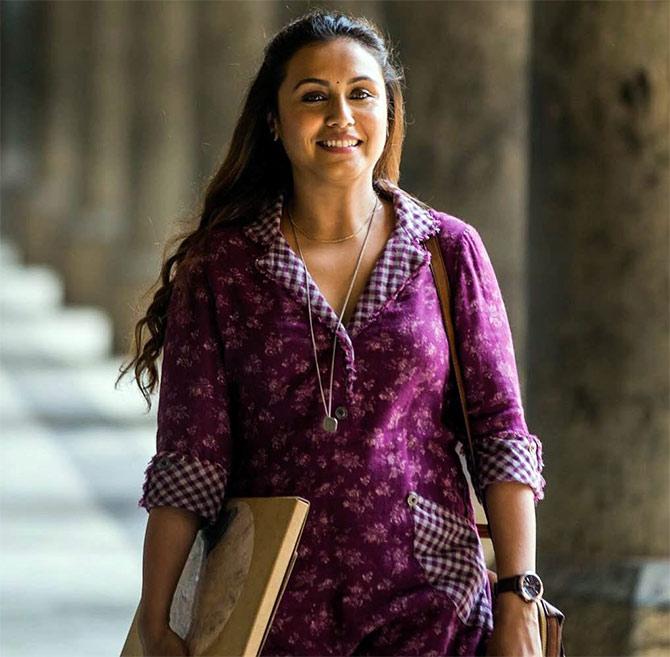 Director Siddharth Malhotra said the script was ready for three years, but production houses said no to him. What clicked for you?
He had the script for six years before I got it.
I have always reacted emotionally towards my roles.
When a script is given to me, (I think) am I getting attracted to it emotionally?
Is it emotionally making an impact in my life?
Am I learning something from it?
Am I getting inspired by it?
Not many people are aware of Tourette syndrome, so when I heard the script of Hichki, it was a new thing for me. There was no reference for me to see a performance.
Also, the story was talking about 14 underprivileged children and the right to education.
The messages in the film were so loud and positive, like turn your weaknesses into your strengths, give equal opportunities to children in a school environment...
There were so many aspects in the film which were good, nothing was preachy.
It was very entertaining, so I thought it was a great amalgamation.
Producer Maneesh Sharma was instrumental in changing the story from a male protagonist to a female. Was it so that you could do the role?
People at YRF (Yash Raj Films, which is run by Rani's husband Aditya Chopra) don't work like that.
When the film came to YRF, it had a hero in it, but Maneesh decided to go with a girl as the protagonist.
This film was actually being made when I was pregnant, so even if they wanted, I couldn't do the role.
The film went to another actress, but she made them wait for a year.
By then, I had Adira.
After she was four months old, they decided that if I am going to start acting again, they should approach me.
Did you have a teacher who had a different way of teaching?
My Geography teacher Mrs Vakil would teach very well. I loved the subject because of her.
Mrs Dadarkar taught me English Literature and History. I loved these subjects because of the way she taught.
The teacher who taught me Sign language, Sangeeta, has inspired me too. She is also deaf and mute, and works extensively with the deaf, blind and mute.
Has Brad Cohen (on whose book Front of the Class: How Tourette Syndrome Made Me the Teacher I Never Had the film is inspired from), watched the movie?
After the release, I have been so busy that I have not got down to sitting and chatting with him.
I don't like to talk to him over the phone, I enjoy talking to him when I see him, so I will Skype him.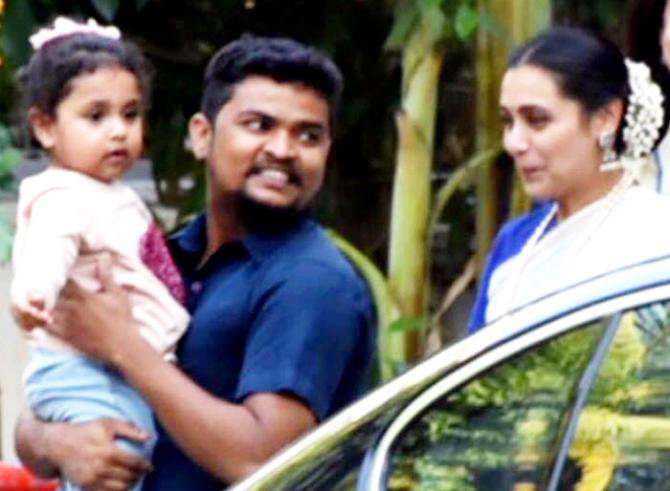 Has Adira watched the film?
Yes. She's just two years old; she does not understand.
When I took her to the Yash Raj screening, she heard loud sounds and saw the dark theatre and got a little restless.
So the next time, I kept the lights on and made the sound soft, and let her watch the film.
She sat on my lap for 10 minutes and when she saw me on screen, she said, 'Woh toh mera mama hai!'
Then, she would look at me and then at the screen. I don't know what was going on her mind.
After watching the film for 10 minutes, the theatre became her playground and she started playing.
When the songs would come, she would sing and dance.
After the interval, I took her out because I wanted her nurse and nannies, my staff, to watch the film without any disturbance.
Plus, in the second half, I cry, so I did not want her to watch that.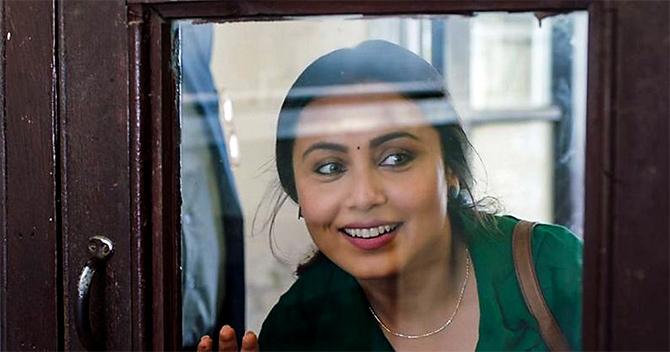 What do you take back from Hichki?
I take back the love I have received.
I live for this adulation and love.
We work hard, we work on particular scenes...
I am really involved in my films, my characters... so when people love my work, that is what I take back with me.
Some actors say they don't understand box office numbers. How aware are you?
My husband is a producer, so even if I don't want to track numbers, I get them by default.
If you are married, you will understand.
Does age matter for an actress?
The film industry, the audience and journalists are a triangle because they are all inter-related.
What the audience wants, the film-makers do and what the filmmakers do, the journalists talk about it.
The age of an actress matters as long as it is believable on screen.
Today, if I choose to play a character of 60, I should be convincing in that part.
If I play a 20 year old, I should look that part.
The problem happens when I look a certain way and the role demands something else.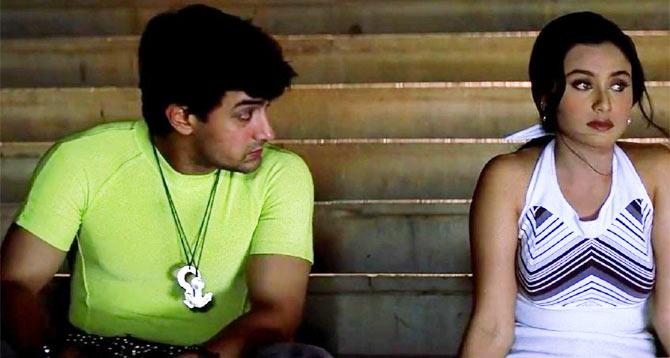 Aamir played a thoughtful teacher in Taare Zameen Par. Was he an inspiration?
Whether it is Aamir, Salman, Shah Rukh, Anil Kapoor, Amitji, Sridevi, Madhuri Dixit, Kamal Haasan... they are all people whom I have learnt from.
They will always remain my inspiration because the kind of success they have received is not a normal feat.
It requires a lot of hard work and perseverance.
It is not easy to be a superstar in this country for so many years.
You have worked with the three Khans. Can you talk about your experience?
I love Shah Rukh, Aamir and Salman immensely. I have learnt a lot from them. I get my inspiration from them.
I started my career with them. They are too special.
My second film was with Aamir, my third film with Shah Rukh and my fourth with Salman.
The way they worked with me, I never felt they were behaving like superstars.
I will always speak about them with a lot of respect.
They have been in the industry for so many years and have given us such wonderful films.
It's a matter of pride for me to be associated with them.
I will do anything for them.