From sharing unseen throwback pictures from his film sets to revealing funny and interesting anecdotes behind them, Amitabh Bachchan's Instagram page is an encyclopaedia for not just for his fans but for all movie buffs.
Namrata Thakker takes a walk down memory lane with Big B, who turns 79 on October 11, in his own words.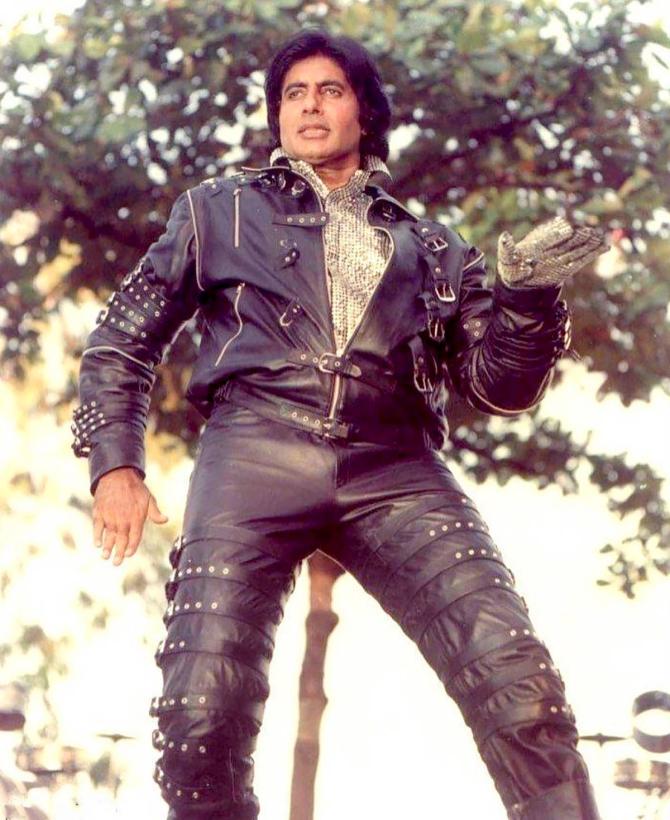 'When Manmohan Desai thought that I could replicate MJ in our film Ganga Jamuna Saraswati... What a failure I was.'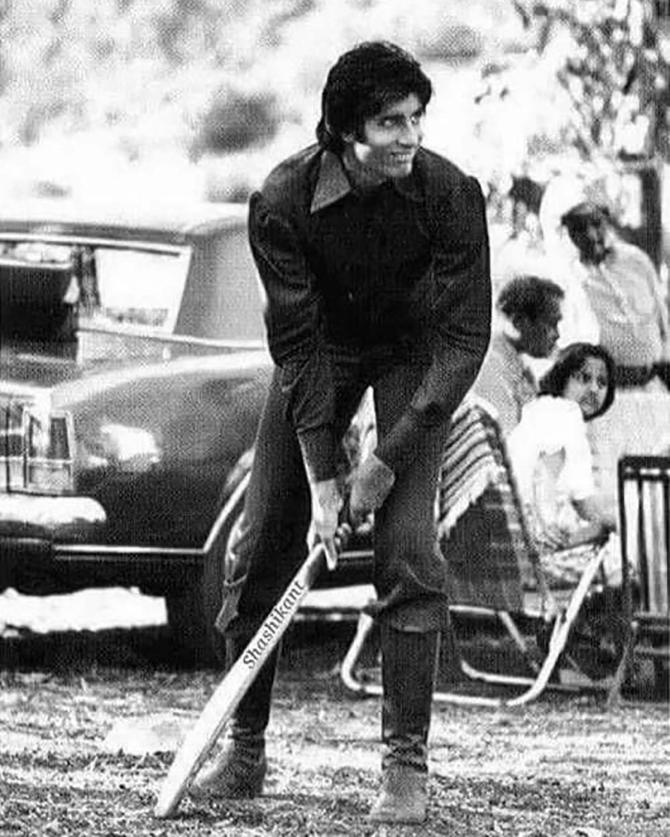 'Cricket on location .. while the shot is getting ready .. Mr Natwarlal shoot in Kashmir ??? I think .. बल्ला ज़रा छोटापड़ गया.'
'Our first film together .. Bansi aur Birju.. released Sept 1, 1972 .. that's 49 years ago.'
Directed by Prakash Verma, Bansi Birju was Amitabh and Jaya Bachchan's first outing together on the big screen. They got married the next year.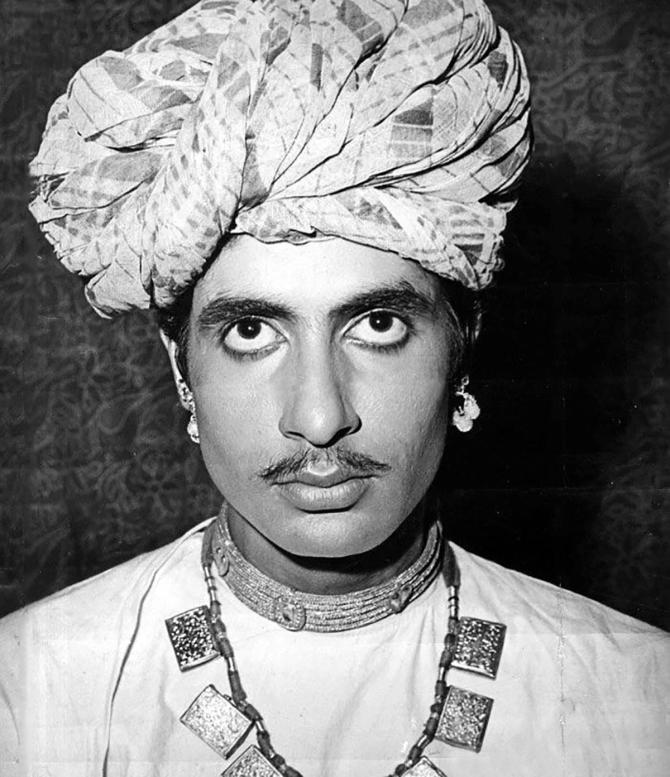 'My look test for Reshma aur Shera .. 1969 .. I actually got selected.'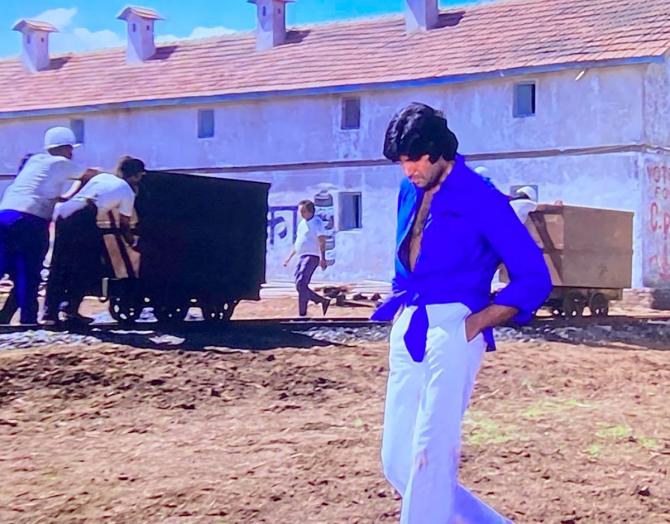 'Those were the days my friend .. and the knotted shirt .. it has a story .. first day of shoot .. shot ready .. camera about to roll .. and the discovery that the shirt has been made too long - beyond the knees .. director could not wait for another shirt or a replaced actor .. so tied it up in a knot.'
Can you guess the name of the blockbuster movie?
'Chupke Chupke our film by Hrishikesh MUKERJI.. closing today at 46 years ..!!
This house you see in the picture is Producer N C Sippy's house .. we bought it, then sold it, then bought it back again .. rebuilt it .. this is our home now JALSA.'
'Many films were shot here .. Anand, Namak Haram, Chupke Chupke, Satte pe Satta and many more.'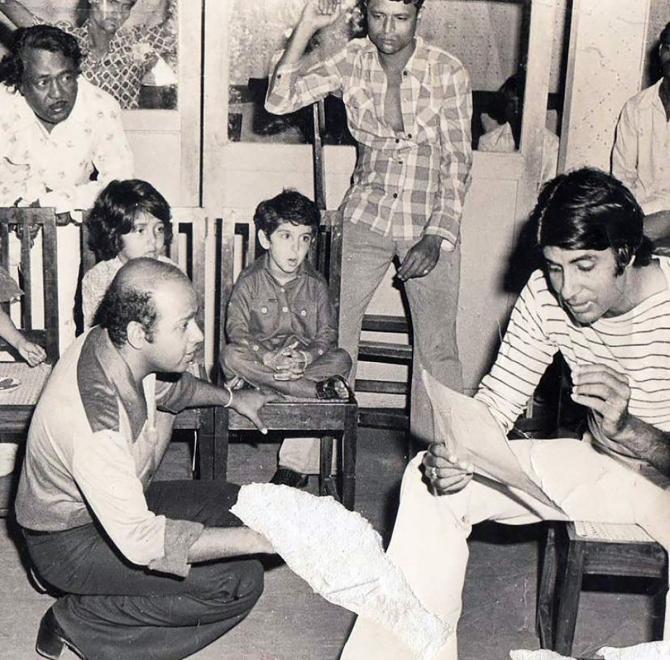 'The first song I sang for film .. 'mere paas aao ..' for Mr Natwarlal .. music rehearsal with Rajesh Roshan, Music Director, AND .. all this being overseen by one 'palti maar ke ' little one sitting on the bench ... a certain HRITHIK ROSHAN.'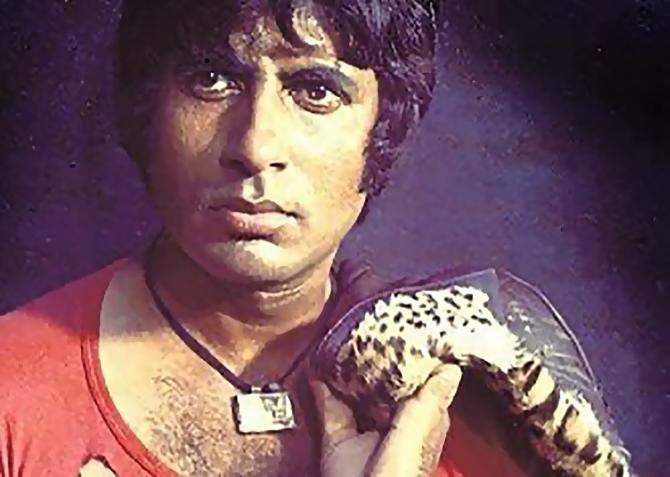 'Never realised that when Costume Dept gave me this jacket for my film KHOON PASINA , that I would have to fight a real tiger. You have no idea how strong a tiger is .. an ordeal I shall never forget.'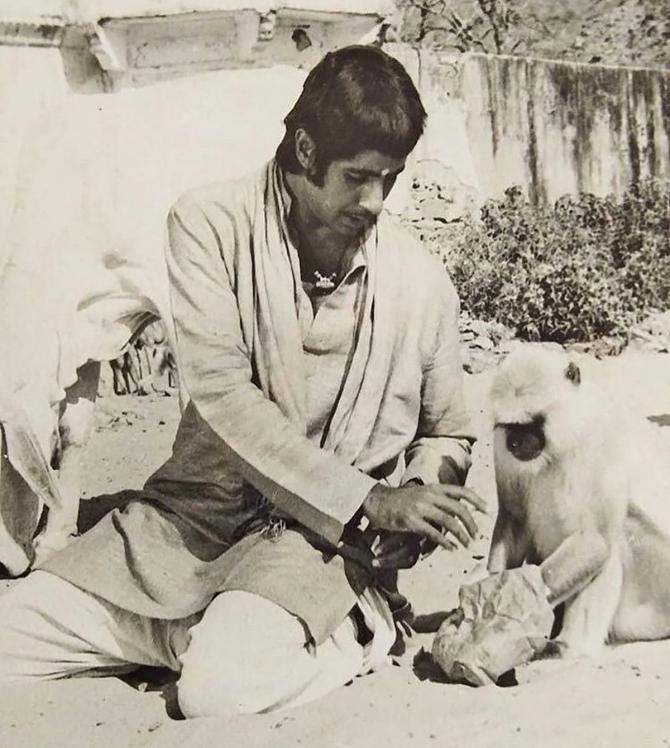 'Feeding a 'langur'. Jhoola for shoot of Ganga ki Saugandh .. until another came and slapped me on the face for ignoring him .. ignoring another langur .. hahaha.'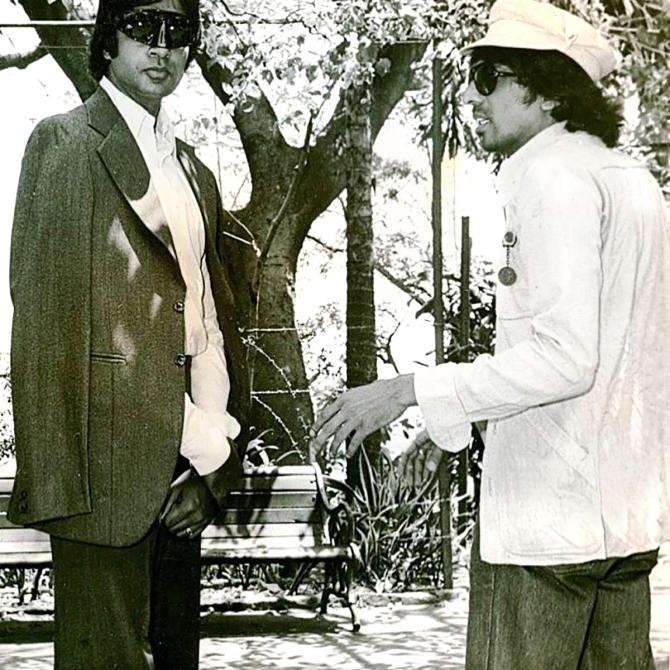 'DON .. shooting with those glasses that I got specially for the film .. but very sparingly used.'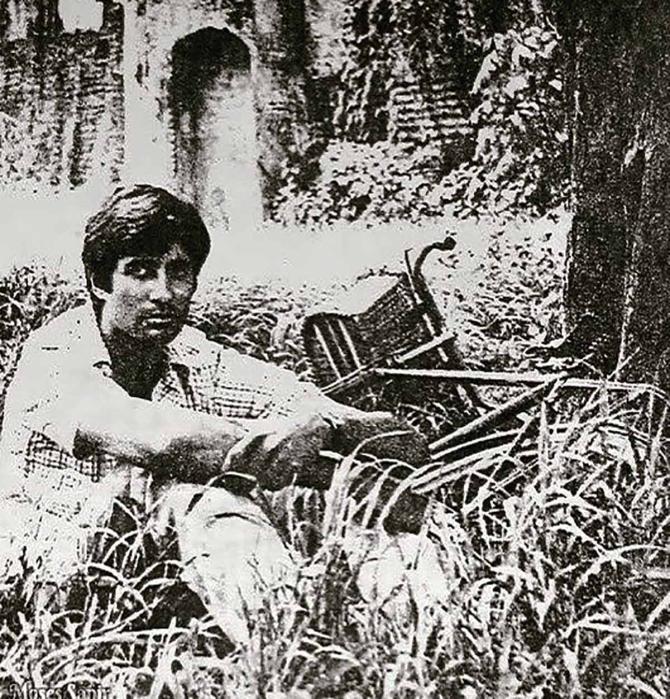 'This a still from a shelved film ek tha Chander ek thi Sudha taken in Khusroo Bagh, Allahabad.. film with Jaya .. around 1969 - 1970.'