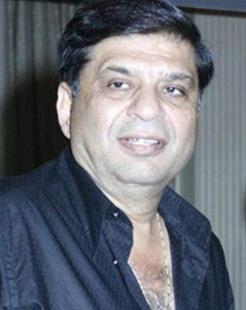 Veteran actor and politician Raj Babbar, who shares a very close personal and professional relationship with the Chopra family, remembers the late Ravi Chopra.

I just heard the news.

I don't know how the family will deal with this tragedy.

Ravi had been indisposed for some time now.

He had been suffering a great deal of pain. At least he is free of the pain now.

My heart reaches out to the family.

My first big break in Hindi cinema came with the Chopras' Insaaf Ka Tarazu, which Ravi's father, the great B R Chopra, directed.

By the time I worked in Insaaf Ka Tarazu with them, Ravi had already directed two films -- Zameer with (Amitabh) Bachchansaab and the big multi-starrer The Burning Train.

Then I did another very important film of my career, Nikaah which BRsaab
directed.
Later, I worked with Ravi on
Mazdoor (
where I got to share screen space with the great Mr Dilip Kumar for the first and last time),
Aaj Ki Awaaz,
which was a big hit, and
Dahleez
.
The last two films costarred Smita Patil, and we shot like one big family.
With Ravi Chopra, is that I shared much more than a professional relationship.
He was a good man, and his goodness was reflected in his cinema. It is sad that he had become ill in recent years and was unable to do the things he had planned.
He had many dreams for the film industry and for cinema. Alas, illness and death snatched them all away.