'Lengthy liplocks between Alia and Ranveer have been left intact.'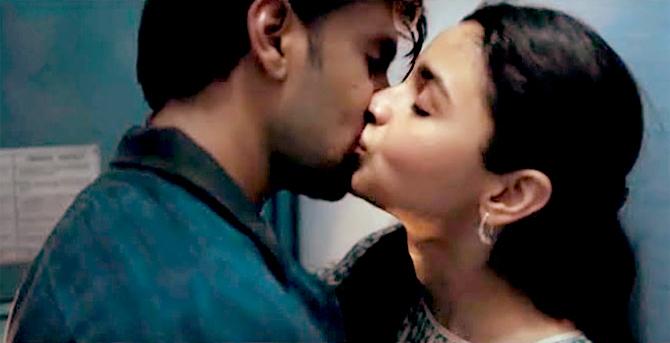 Have Ranveer Singh and Alia Bhatt's kisses been trimmed in Gully Boy?
There have been reports doing the rounds that the Central Board of Film Certification has curtailed some such scenes from Zoya Akhtar's new release.
But a source close to the film denies this.
"The truth is just the opposite," the source tells Subhash K Jha. "The censor board has been extremely liberal. There are no cuts in the kisses."
"The language was never offensively profane, so we don't know where the stories of the curtailed kisses are coming from. In fact, lengthy liplocks between Alia and Ranveer have been left intact."
"There is also a kiss between Kalki Koechlin and Ranveer, which the producers volunteered to remove, but the censor board asked them to let it be."
"There have been a few minor modifications in the film in the light of guidelines which were readily agreed upon by the film-makers," CBFC CEO Tushar Karmarkar reiterates. "We do not see any reason for controversy."
Complains former CBFC chairperson Pahlaj Nihlani, "When I was at the helm, so much kissing was not permitted in an UA film. I don't think parents are comfortable watching so much intimacy with their kids."