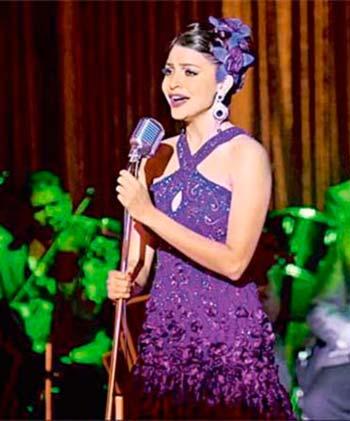 Rediff's film critic Raja Sen lists his best Hindi songs of 2015.
It's been quite a year for music in Hindi cinema. Wherever you turn, there is earthy flavour, there are clever young wordsmiths, there are audacious beats, there are vibrant new voices.
I reached out across social media and asked friends and readers to chime in with suggestions, and the results were far-ranging, eclectic and showed off immense range.
This might be a contentious list, dear reader, but it is mine and you will have yours, and we should celebrate how rare a feeling it is to be this spoilt for choice.
Honourable Mentions:
Here are ten great, inventive, cool songs that could well have made the cut — in fact, one may even argue that these ten are more fun than the ones that made it to the points.
Gulaabo - Shandaar, Insaaf - Talvar, Behroopia - Bombay Velvet, Naak Pe Gussa - Bombay Velvet, Jeena Jeena - Badlapur, Mata Ka Email - Guddu Rangeela, Bezubaan - Piku, Maati Ka Palang - NH10, Bandeyaa - Jazbaa, Sooraj Dooba Hai - Roy. Solid stuff.