Manoj Kumar praises Akshay Kumar and Salman Khan... Luv Ranjan's success formula...
Check out Subhash K Jha's Bollywood Buzz.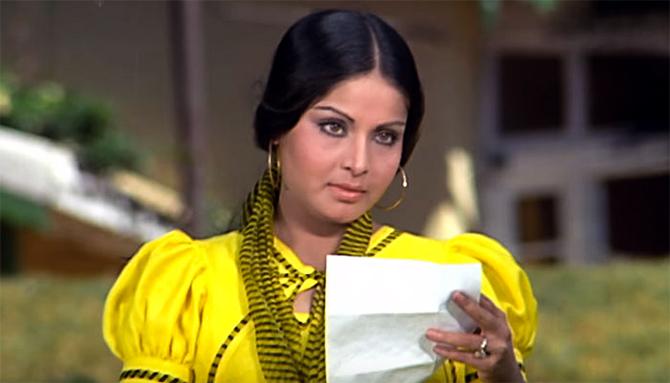 As the trailer of her only child Meghana Gulzar's new film Raazi makes waves, Raakhee tells me she returns to the big screen in a Bengali-Hindi bilingual directed by director Gautam Haldar.
"Normally, I say no to any acting offer, no matter how tempting," says the actress who mesmerised audiences for three decades in films like Sharmilee, Kabhi Kabhie, Tapasya and Paroma.
"But when the director told me he was doing a screen adaptation of Moti Nandy's classic novel Bijolibalar Mukti, I agreed to make an exception."
Haldar's film will be called Mukti in Bengali and Nirvaan in Hindi.
"It is a very topical subject," Raakhee adds.
"It touches on communal and caste issues and also on the rights and privileges of a 70-year-old Brahmin widow. We shot the film in Bengali. Now, on the director's request, we are dubbing the film in Hindi as well."
Raakhee, who is very attached to Kolkata, returns to her favourite city at the end of the month to dub in Hindi.
'I see an honesty in Salman and Akshay's work'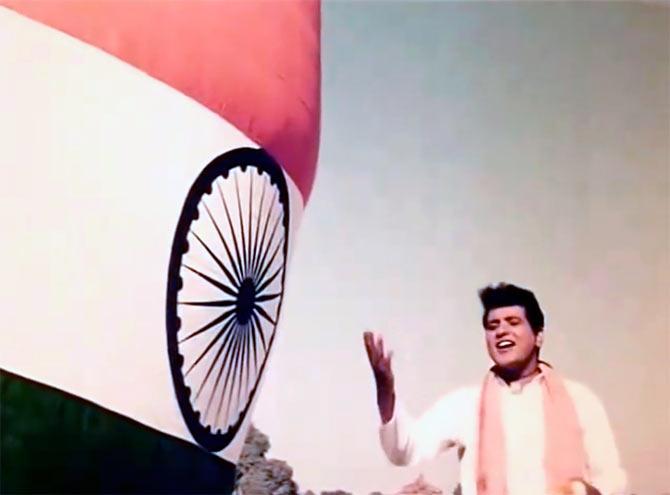 Manoj Kumar is very happy to see two of today's superstars carrying forward the work he started 45 years ago.
While Akshay Kumar is doing what Manoj Kumar describes as the kind of cinema he believes in -- cinema that changes society -- Salman Khan is doing Bharat, the character the legendary actor patented by playing the hero of that name in Upkar, Purab Aur Paschim and Roti Kapada Aur Makaan.
"It is not as if I had any copyright claims over the name Bharat. Anyone and everyone is Bharat," the 81-year-old actor tells me.
"I am happy that superstars like Salman and Akshay are playing heroes who can bring about a social awakening, a new dawn, a Naya Bharat," he says.
Manoj Kumar wanted to make a film titled Naya Bharat, featuring himself and Rajesh Khanna in the late 1970s.
Today, he feels Naya Bharat can be made with Salman Khan and Akshay Kumar.
"If you are sincere to your work, and if you are sincere in your desire to bring about change in society, the audience will embrace your efforts," he says.
"I see an honesty in Salman and Akshay's work that cannot go unrewarded," says the film-maker who wants to direct another film soon.
"I want to die with my chappals on. I plan to get back to direction at the earliest," he says.
Luv Ranjan's success formula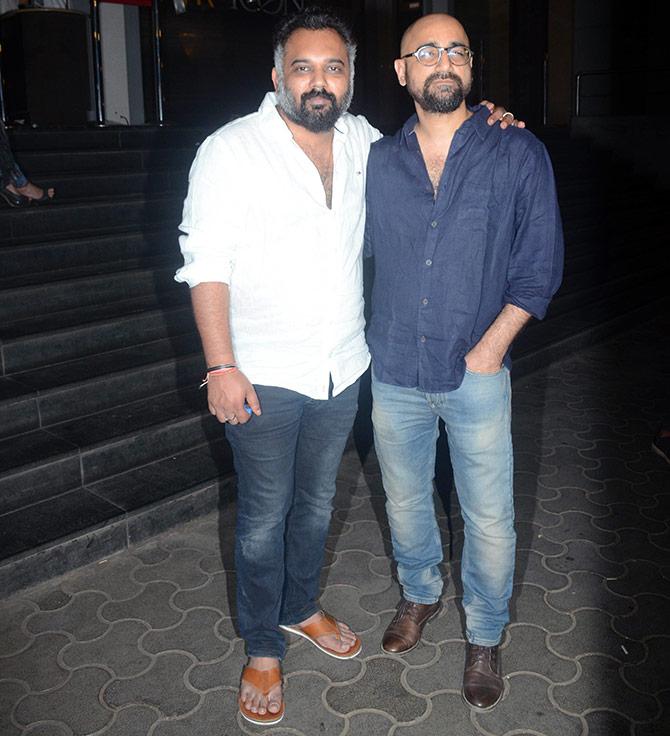 Does Luv Ranjan hate women?
The female leads in his films like the Pyaar Ka Punchnama movies, and Sonu Ke Titu Ki Sweety are portrayed as objects of misogyny.
"Not the least!" the director says with a laugh. "I come from a family of loving, supportive, women. I have always been surrounded by the most amazing women in my family, and that goes for my love relationships as well. So there is no conscious misogyny in my cinema."
Then how does one explain the unsympathetic portrayals of the female protagonists as gold diggers and thorns in a man's life?
"It is a formula I have discovered," he explains. "My films don't have A-list stars. So I have to find a way of getting the eyeballs."
"Guys who get manipulated by girls is a solid theme to connect my films with the audience. It seems to work, and that's all that counts."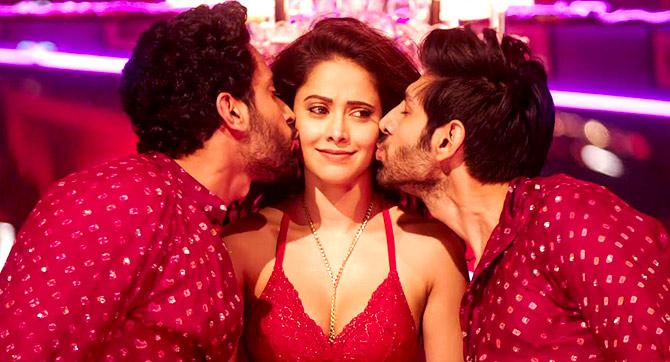 Luv says his next film may move away from portraying the woman as a manipulator.
"I may do something completely different with my heroine's character the next time. But that is not because I am daunted by the charges of misogyny. I am not the least apologetic about what I do in my cinema," he says.
"People should stop looking at political correctness in everything," Luv adds. "We have forgotten how to enjoy a film without worrying whether it ticks all the boxes of political correctness."