You go, girl!
After Priyanka Chopra visited Amman, Jordan, in the capacity of a UNICEF goodwill ambassador, she met Syrian refugees in the country.
Like she promised, she posted pictures of her visit to the Za'atari refugee camp.
She wrote: 'Say hello to Omaima 16, Seba 17, Shaimaa 14, Hanin 15, Maria 15, Wafa 13, Ayat 16, and Maram 15.
'These are 16-17 yr olds in a school in the Za'atari Refugee Camp. Omaima couldn't carry much when she and her family fled Syria...so she decided to carry soil and rocks from her garden to remember her country.
'Seba said they have all prepared themselves for when they go back to Syria after the war is over...knowing it will be almost unrecognizable. That's the reason they go to school everyday, so that they can rebuild Syria again.
'Their determination for education, however much they can get, is incredible and truly overwhelming.
'These girls don't have much at all, but yet Seba and Omaima took their bracelet and ring off to give me so I will always remember them.
'I'll always remember you...I promise. It's kids like this that will build a better world tomorrow.'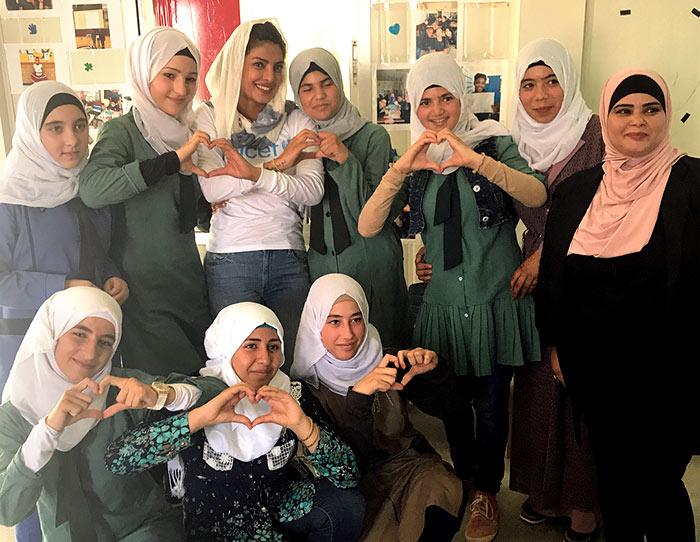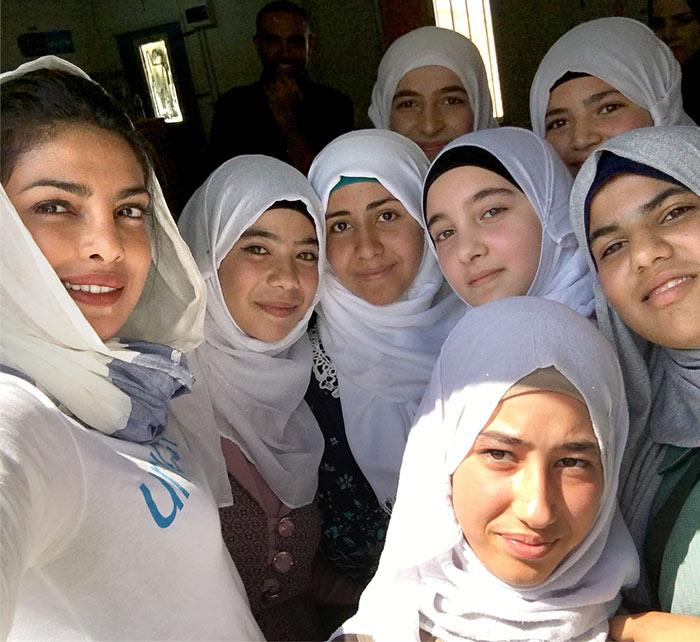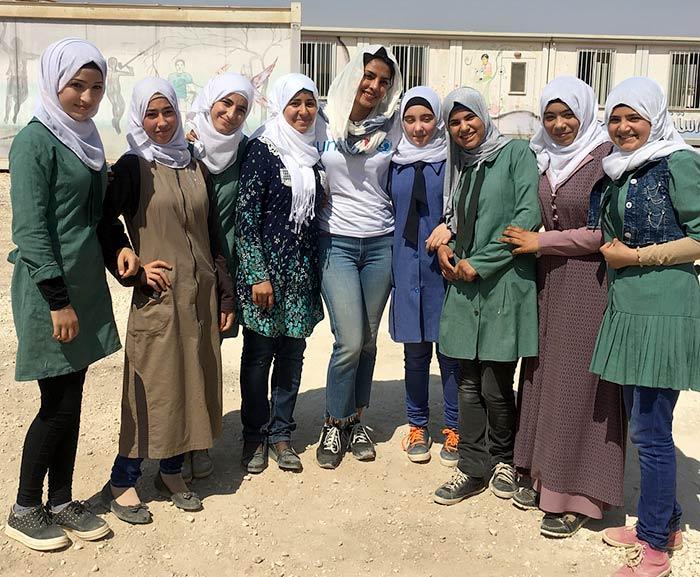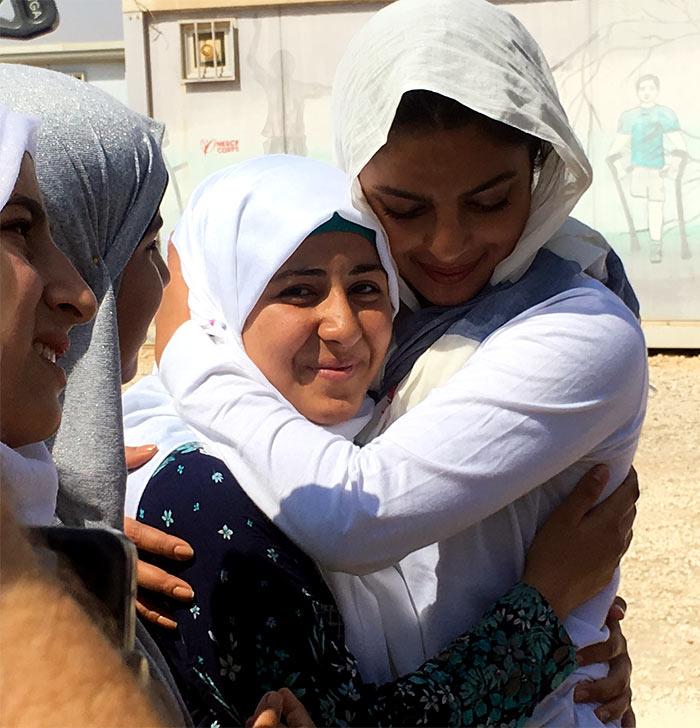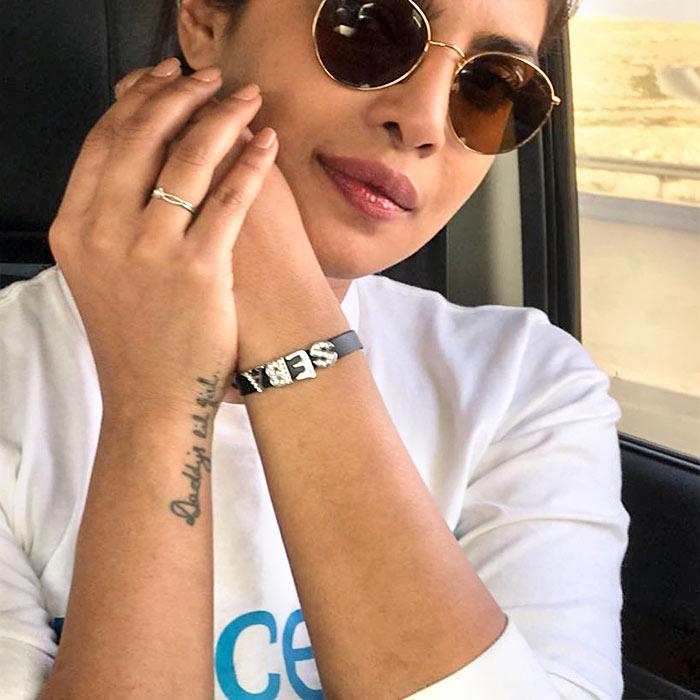 Photographs: Kind courtesy, Priyanka Chopra/ Instagram