'Ups and downs keep happening, you have to fight through them.'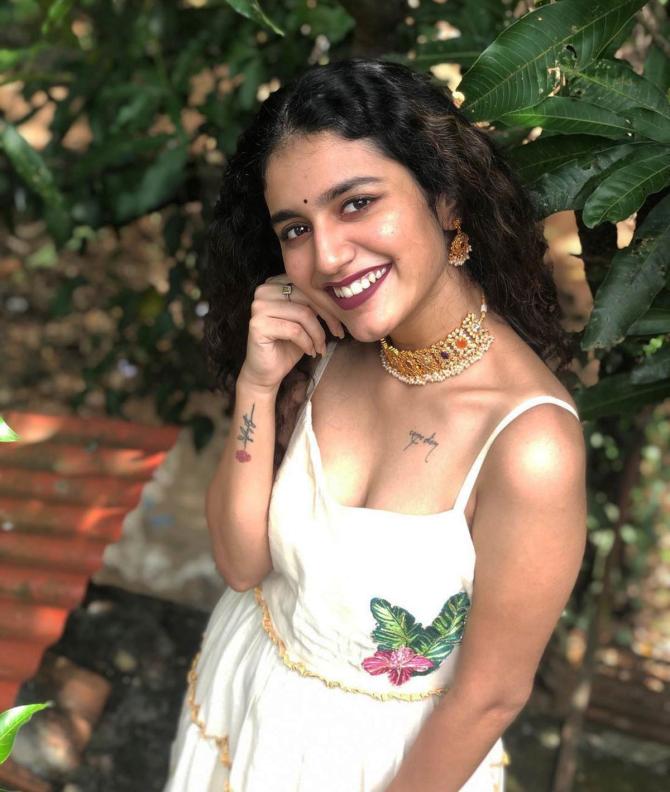 Priya Prakash Varrier became a sensation after her wink in the Malayalam film Oru Adaar Love went viral.
That was in 2018.
Since then, the actress has been steadily working towards carving a niche for herself in the industry.
She has worked in Tamil, Telugu and Kannada films, and is now getting ready for her Bollywood debut.
"I want to wait it out and commit to the right kind of projects," she tells Rediff.com Contributor PS Aaryan Khanna.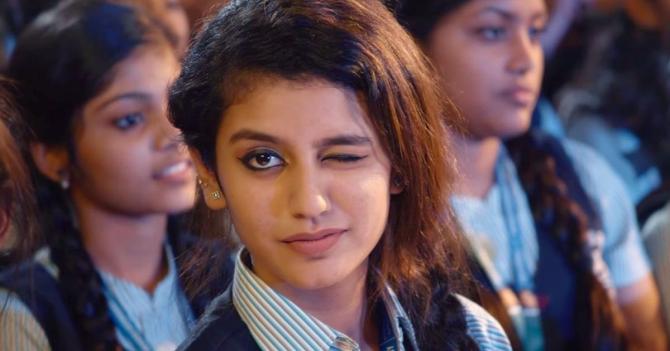 You became a pan-India star after your wink from Oru Adaar Love went viral. But the movie didn't do great business at the box office. Were you upset about that?
Not really, because there was a huge gap after the 'wink clip' went viral and the movie came out.
So I feel like we kept the audience waiting a lot and that kind of built the expectations very high.
It was a very small story and a very small set-up, and I feel like it was blown out of proportion. The scale of the movie just went somewhere else after the 'wink clip' went viral.
The movie was a very small concept.
At times, things work for you. At times, they don't.
I was fine. I was ready to accept whatever the result was.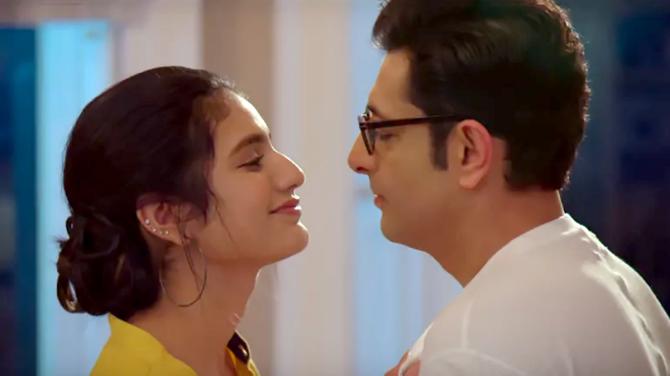 You will make your debut in Bollywood with Sridevi Bungalow. When will the film release?
The film's release is in discussions now because of the whole dilemma of theatre or OTT.
Tell us about your experience of working in that film.
It was definitely an insightful experience because everything (co-star) Arbaaz Khan said felt inspiring. He told me that every time he does a movie, he feels like it's his first.
Those words were really interesting and fascinating.
There's an experience (I remember) while we were shooting in London.
It was minus 10 degrees and I was on a bicycle, in a sari.
I had to do a chasing scene in a sari, riding a bicycle.
It was fun, but I was freezing.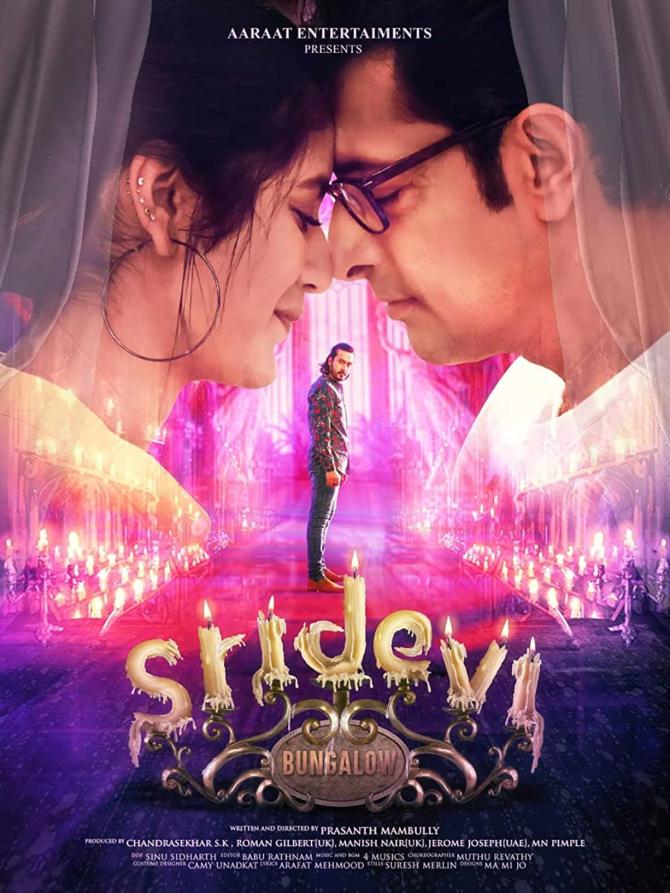 Do you know fluent Hindi, since your father is born and brought up in Mumbai?
I wouldn't say I'm fluent in Hindi, but it's manageable.
You've worked in all the southern languages and even in Hindi now. Are you good at languages?
I don't think Hindi is a big headache. Even Tamil I can manage to speak.
Malayalam is good.
I've done Telugu and Kannada movies as well.
I'm slowly learning these languages so that it will help me with my dialogue delivery and help me emote better.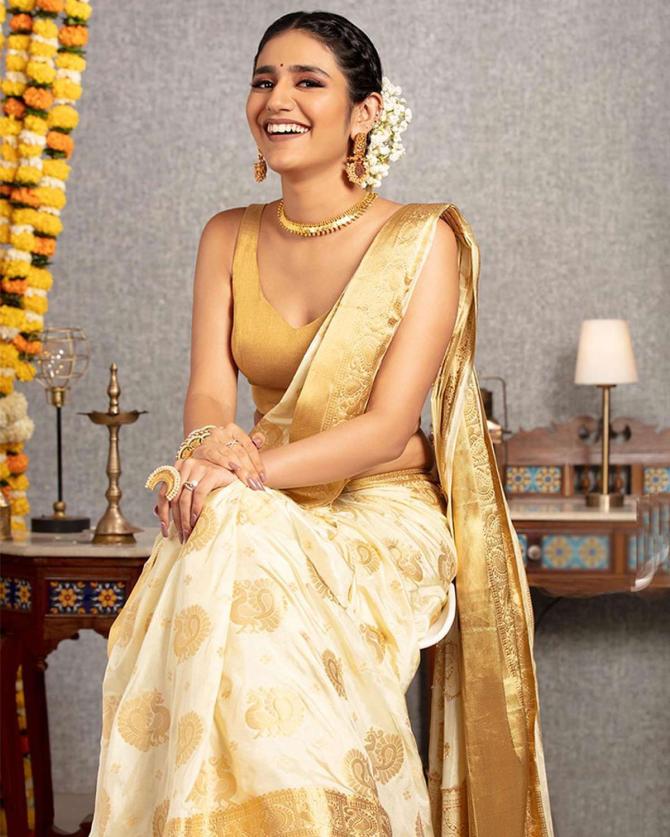 Is there any recent Hindi film that you wished you were a part of?
I watched Haseen Dillruba recently, and it was very different.
The concept was really different, and I really liked the movie.
Mimi was also a good movie.
What has been your learning in this lockdown?
Patience and acceptance.
There are certain things that are out of your control, and you can't help it.
What did you do to keep yourself mentally fit?
I don't think anybody can be cheerful all the time.
Like everybody else, I'm also facing my demons.
I'm struggling with my own battles.
Ups and downs keep happening, you have to fight through them.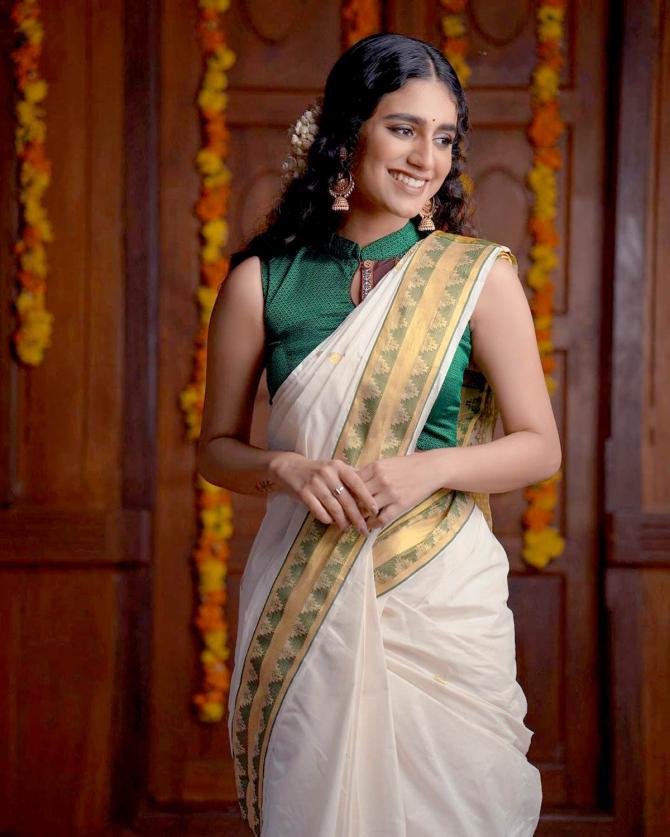 What will we see you in next?
As of now, I have not committed to anything else.
I want to wait it out and commit to the right kind of projects.
I'm waiting for a very good offer or a powerful role that I can portray. Fingers crossed.