'It's been an up and down journey and every actor has to go through it.'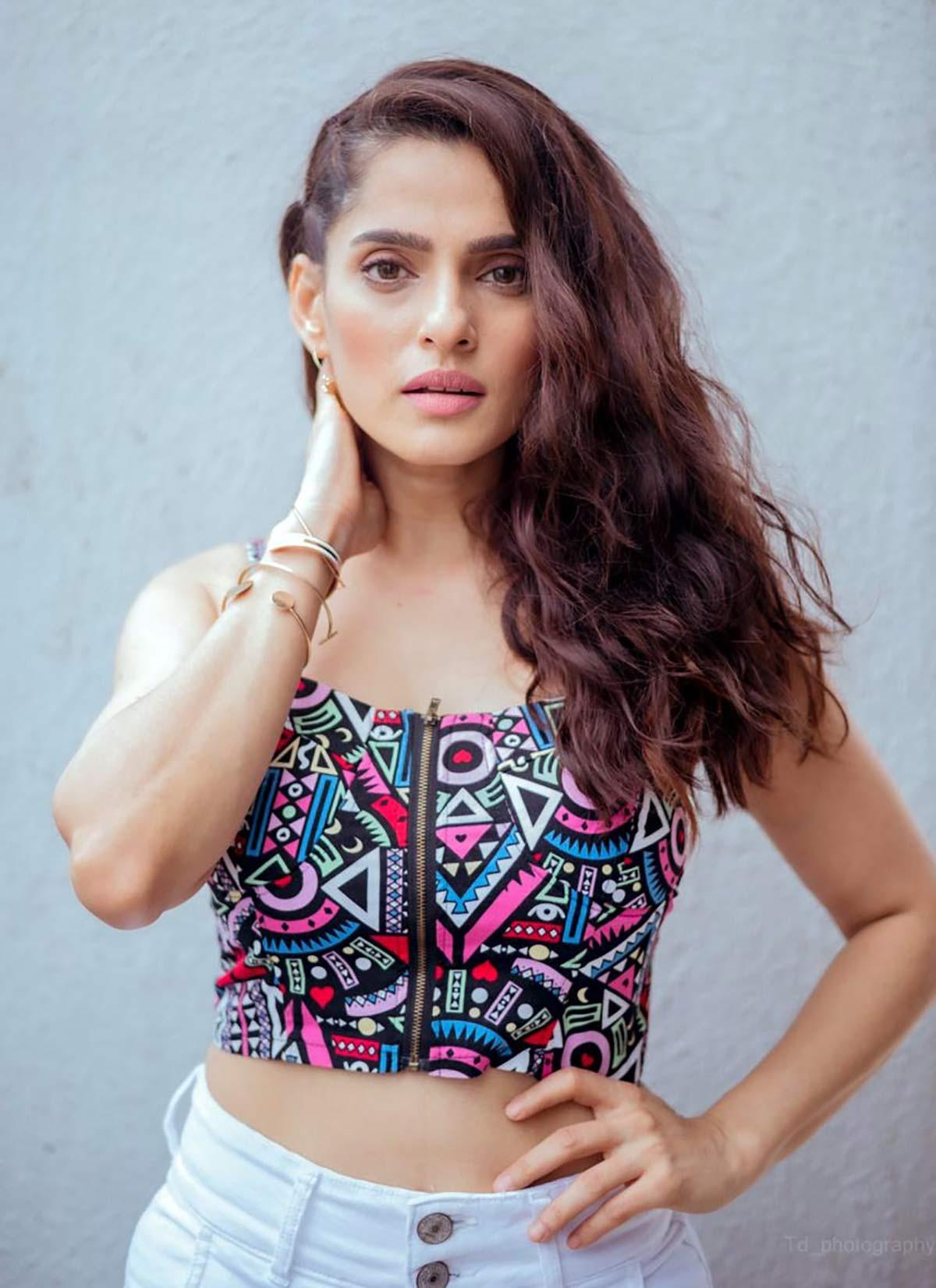 Priya Bapat returns to the second season of Nagesh Kukunoor's Web series City of Dreams as Maharashtra'S interim chief minister.
Priya reunites with Atul Kulkarni who plays her father -- and City of Dreams's most polarizing political figure -- Ameya Rao Gaikwad.
The effervscent actress began her journey in the entertainment industry as a child actor and is best known for Marathi films like Kaksparsh, Aamhi Doghi, Time Please, Happy Journey and Ek Yug Purush.
"Though I have been doing a lot of modeling and advertisements," Priya tells Rediff.com Senior Contributor Rajul Hegde, "I never got a good opportunity to showcase my talent on a national platform."
Your character broke several stereotypes in the first season, especially when it came to politics. You can be as vicious as the men when it comes to politics.
Yes, Poornima Gaikwad broke several stereotypes in the first season itself in the way we look at women in politics -- the ambitions and capacity that women have, and their choices, be it in their personal or their professional lives.
The response we got was phenomenal.
People loved and appreciated it.
I am glad that irrespective of whatever measures my character had to take to fulfill her dreams, people understood and were with her. That's what makes the character successful.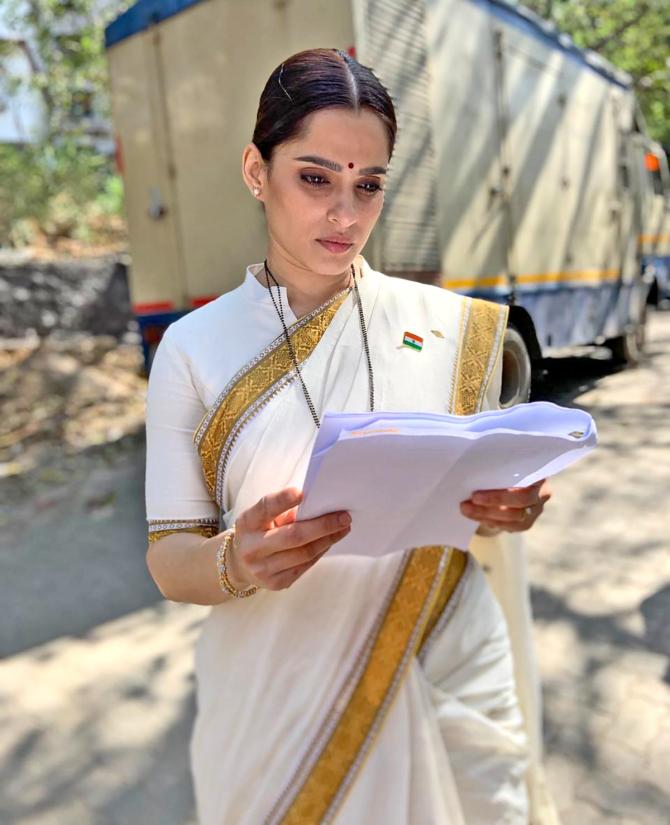 In the first season, you play a homemaker and then chief minister. How did you prepare for this shift?
I think Poornima's journey from being a housewife to a CM in the first season itself prepared me for the second season.
By that time, she had experienced that journey of emotions where she takes a decision and acts upon it.
It was difficult to portray the character in the first season because it had so many layers.
But Nagesh sir knows how to bring out the best performances from actors and he really helped me.
In the second season, I have lived with the character for a longer time. It kind of became team work, more than just me, following his instructions.
I was also bringing up my points and discussing them.
So the journey which I experienced in the first season helped me to perform in the second.
In the second season, you are pitted against your father. How different was the arc of the series?
In the second season, she has a lot more at stake.
She is not only proving to her father, but also fighting against the system and so many odds.
Plus, there are so many things going on in her personal life too.
Life is not easy for her at all, so fighting every battle with calmness and with equal power becomes a little difficult sometimes.
But she gets that strength from her father.
In all her actions and thoughts, she is different from him, but eventually, she is a Gaikwad.
She has that power.
That's how the war between the father and daughter becomes intriguing.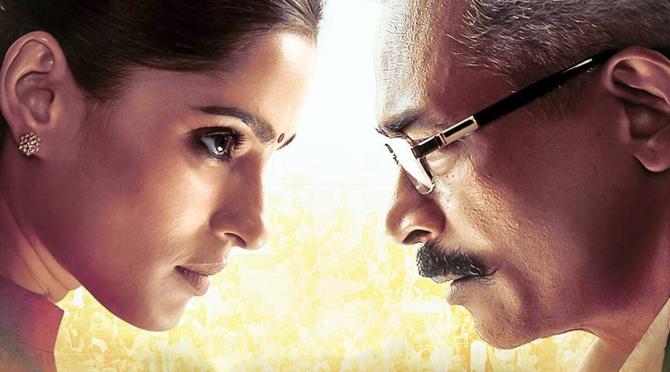 In the first season, we get to know about your character Poornima's sexual preference. How comfortable were you playing it?
Poornima's sexual preference is a part of her life, so she has accepted it.
There is a lot more you will get to know about Poornima and her love and relationships, and how she arrives at this point.
She understands what she wants.
But I never thought about being comfortable or not because I have seen friends who have partners of the same gender.
I think it's time for society to normalise this and stop looking at things differently.
For me, it didn't matter whether the choice of sexual relationship is a man or a woman. While performing, I could understand her emotionally.
Nagesh sir is just brilliant in the way he handles scenes with extreme delicacy, keeping the comfort and the sensitivity of the actors' emotions in mind.
I never had to worry about that.
I trust my director completely.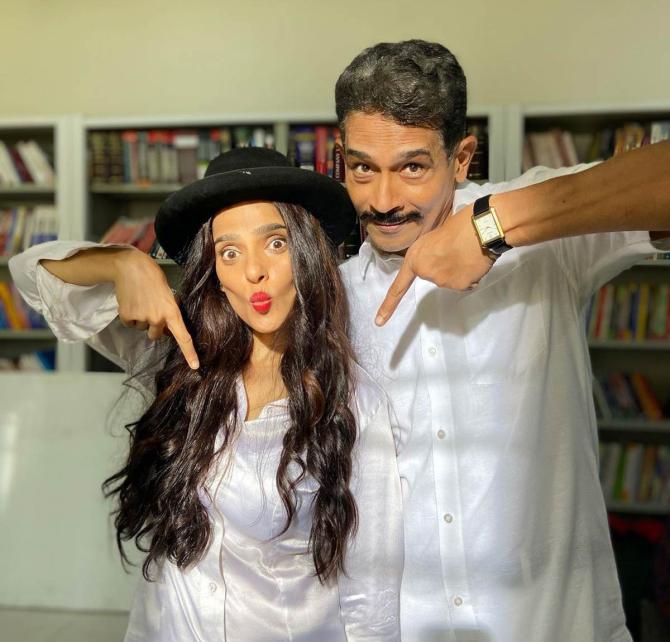 It seems Atul Kulkarni is one of your closest friends in the industry. What was it like shooting with him?
Indeed! Atul is my closest and dearest friend.
He played my brother in a Marathi film called Happy Journey when we first met.
Atul has had a very positive impact in my life.
The conversations I have with Atul are so enriching.
The age factor or seniority doesn't come into the picture, you can just be yourself when he is around.
It's like two buddies talking.
I can fight with him.
I adore and respect him.
The chemistry we have on screen is not a happy one, but the equation we share off screen helps us to perform better.
You have a powerful role in City Of Dreams. Do you hope to get more recognition and opportunities after this?
City Of Dreams has given me a lot.
It has given me a great debut (on the OTT platform) and a character that will always be special to me.
Very rarely do you get to play a character which is so powerful and has so many layers and complex emotions.
I will always be grateful to Nagesh sir for this.
I have got the chance to showcase the range that I can perform.
That would not have been possible without the brilliant writing of Rohit Banawlikar and Nagesh sir.
After the second season, we got a tremendous response and the reviews are excellent.
I am positive that this will bring more recognition and open new doors for me.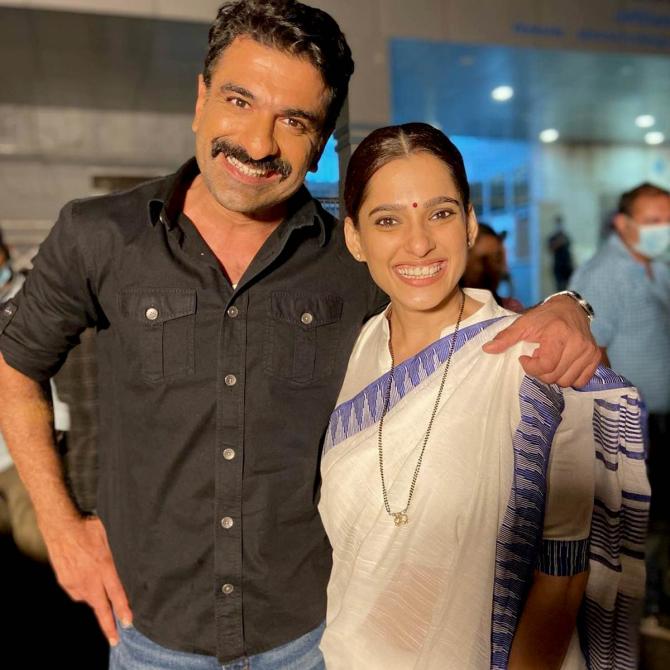 How was it working with seasoned actors like Sachin Pilgaonkar and Eijaz Khan?
It was wonderful!
In the second season, we have a lot more scenes together compared to the first.
Sachin is brilliant as an actor. He can switch off and switch on between the shots.
It's interesting to listen to his stories because he is experienced and worked with all the legends.
Hindi is not my first language, so if I got stuck, Sachin and Eijaz would help me with the diction.
I loved the equation of Poornima and Wasim Khan (played by Eijaz) in the second season.
Eijaz is so focused that when he comes out of his vanity van, he behaves like Wasim (laughs).
On set, we have had an extremely professional setup but during promotions and while chatting, he is the coolest person.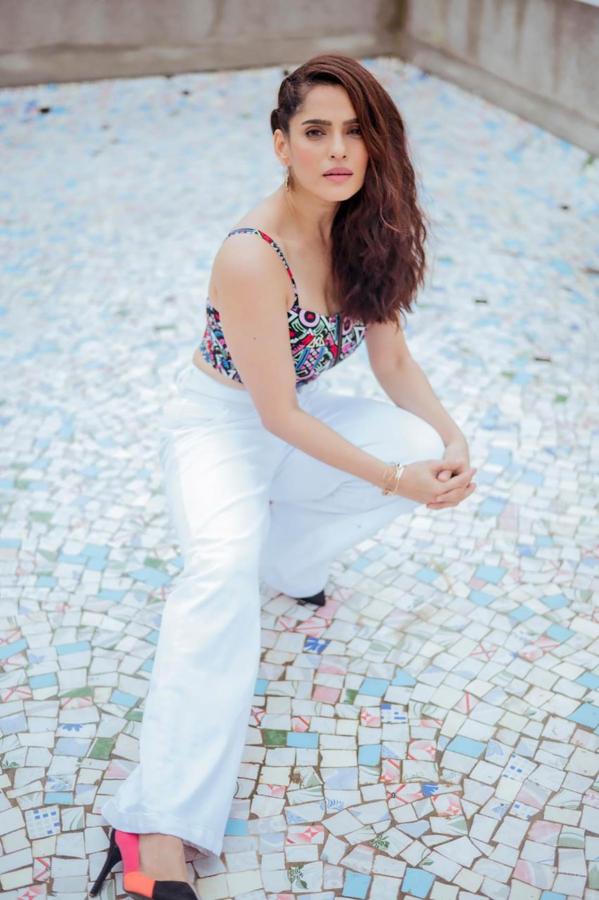 How has been your journey from cameos in Munnabhai MBBS and Lage Raho Munna Bhai to Marathi films?
After Munnabhai, I didn't know if I wanted to be an actor, so I focused on my studies and completed my post graduation.
Eventually, when I decided to act, I had opportunities in the Marathi industry.
It was easy and comfortable to start from there as it's my mother tongue.
Though I have been doing a lot of modeling and advertisements, I never got a good opportunity to showcase my talent on a national platform.
I have given auditions to all the big production houses, but somehow, things have never worked out.
So after three rounds of auditions, when I finally got City of Dreams, it was a dream come true.
It's been an up and down journey and every actor has to go through it.
The struggle never ends.
Now, the struggle is to live up to the expectations and find more opportunities to prove that I can do even better.