'Whatever dejection I had about not winning the trophy was gone after seeing the kind of love I have been receiving.'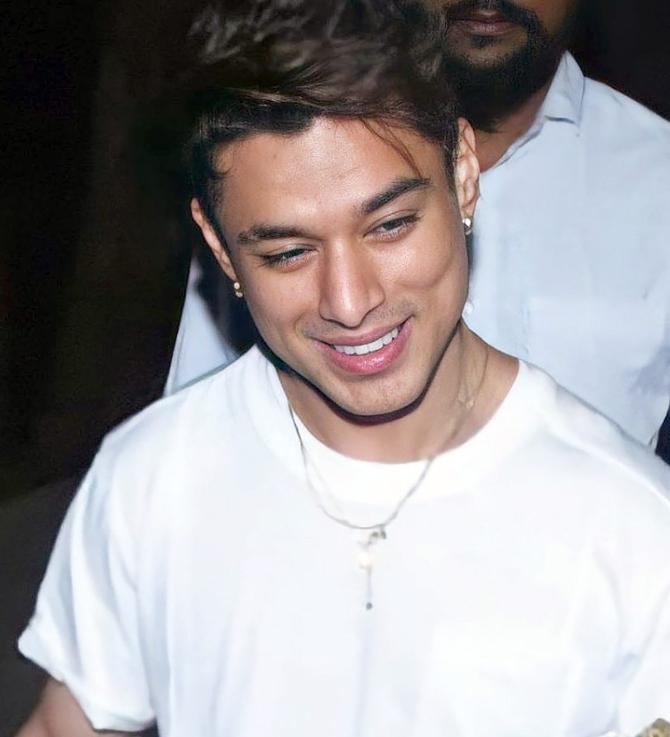 It came as a shock to many when Tejasswi Prakash won Bigg Boss 15 instead of audience favourite Pratik Sehajpal.
But Pratik is thankful and overwhelmed by the love he has received, and tells Rediff.com Senior Contributor Rajul Hegde, "Viewers' love helped me overcome the dejection of not winning the trophy."
You were trending when Tejasswi Prakash was announced as the winner.
When I was given the trophy to hold for a minute, I hugged it tightly like it was mine.
Physically, the trophy might be Tejasswi's, but I feel my soul is connected to it.
I hugged it with full emotion.
In a way, the viewers' love helped me overcome the dejection of not winning the trophy.
This is the first time I am receiving this kind of love.
I am truly overwhelmed with their love.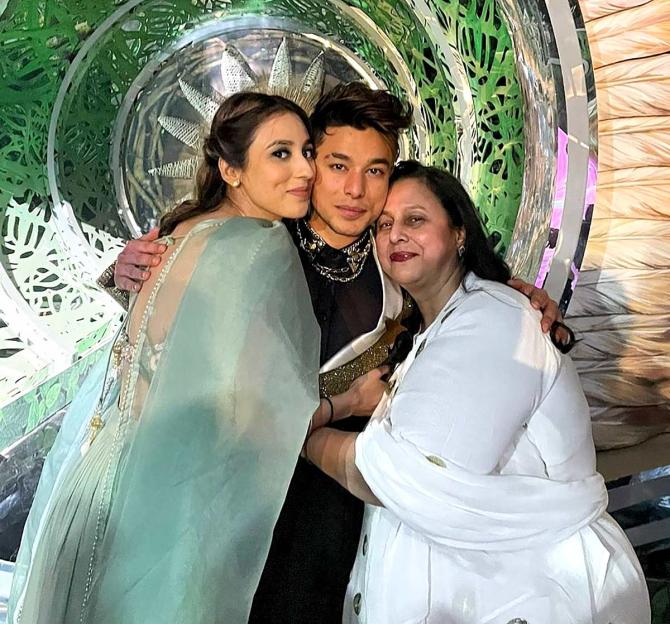 Your supporters accuse the channel of bias.
Honestly speaking, whatever dejection I had about not winning the trophy was gone after seeing the kind of love I have been receiving.
If they have said that I am the deserving winner, I genuinely appreciate all the love and support because it's a big thing for me.
But I don't want to have any negative feelings.
I have no regrets.
I gave my hundred percent and the rest was up to the audience.
I will never say it's a fair or unfair decision.
Tejasswi has won the trophy, maybe she deserved it and it was in her destiny.
Every contestant in the show has worked so hard to be where they were.
I genuinely wish Tejasswi all the best.
You got a lot of support from celebrities like Bipasha Basu, Ananya Panday and Gauahar Khan. Gauahar even tweeted that the 'silence in the studio after the announcement said it all. There is only one winner and the world saw him shine.'
I am unable to handle my emotions.
It was my mom's dream to see me share the stage with Salman (Khan) sir.
I wanted him to hold my hand, and that happened.
It's a dream come true for me.
I have got the trophy.
None of the celebrities knew me personally, but they supported me unconditionally.
When Gauahar came on the show, she said how much she loves me.
I could not believe myself.
I would love to thank them from the bottom of my heart.
I feel all of them are somewhere connected to my journey.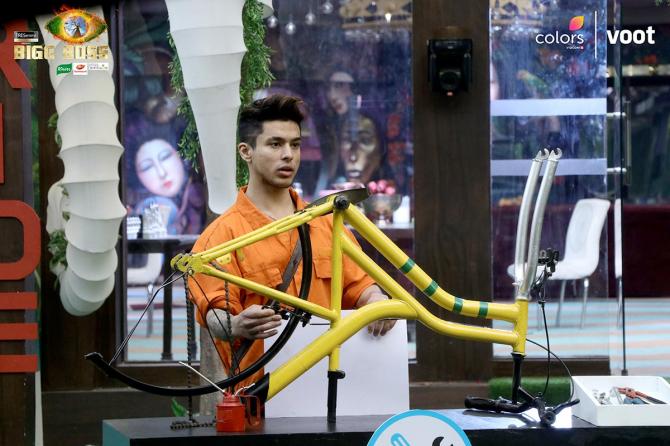 What was going on inside your head when you saw the video of your journey on the show? A lot of people thought it was one-sided and not good enough.
I cried because I was heartbroken when I saw it.
I felt this is just one percent of my journey. I expected more since I had given so much to the show.
I had worked so hard, gone through so many emotions but they could find only this?
I won't deny that my friendship with Akasa Singh and Devoleena Bhattacharjee were a part of my journey, but I wanted to see more.
I wanted to see different sides of me.
I visualised watching that video with fireworks and contestants getting emotional, as they see what they have gone through in those four months.
Now I request my fans to make a video of my journey, which will make me happy.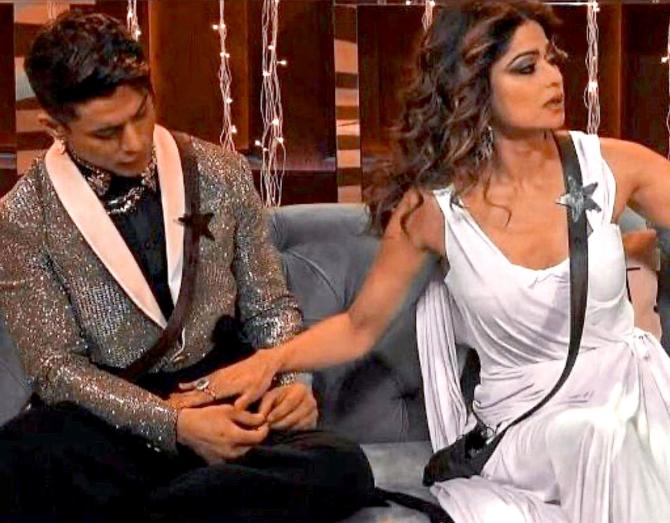 People loved your friendship with Nishant Bhat and Shamita Shetty.
Nishant and I bonded well from day one in Bigg Boss OTT.
We had an understanding and stood by each other.
But in the last few weeks of Bigg Boss 15, I had a strong connection with Shamita, which I did not expect.
Whenever one of us cried, the other two immediately felt the pain.
I never imagined that I would become such good friends with Shamita.
She is such an amazing woman.
My journey is incomplete without them.
Initially, you had some outbursts, but gradually, you changed.
I expressed whatever I felt.
I never stopped myself from anything, and that is the best part about my journey.
I didn't want to come out and regret about not expressing myself.
I am an emotional person. I automatically tear up while talking.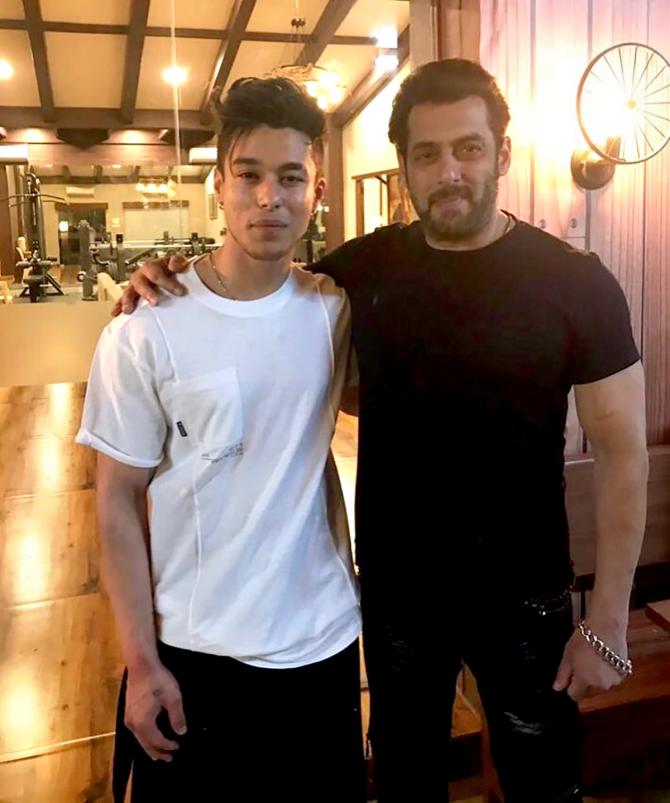 In the first few weeks, Salman Khan would criticise you on Weekend Ka Vaar. Did that demoralise you?
No. Salman sir is my role model, my inspiration.
I want to be like him.
Initially, I used to feel bad and wonder what am I doing?
I took his guidance seriously and never repeated those mistakes.
He appreciated my changed behaviour.
I would like to believe that he is proud of me.
During the after party, I was in the costume that I wore for the finale. He asked me to change and wear something comfortable.
When I told him that I had not carried any clothes, he went inside his chalet and got me his t-shirt. That made me feel that he genuinely likes me.
What next?
I am open to anything that comes my way -- acting on television, films and reality shows.