'I became busy with my political career.'
'I am ready now to give some time to my acting career.'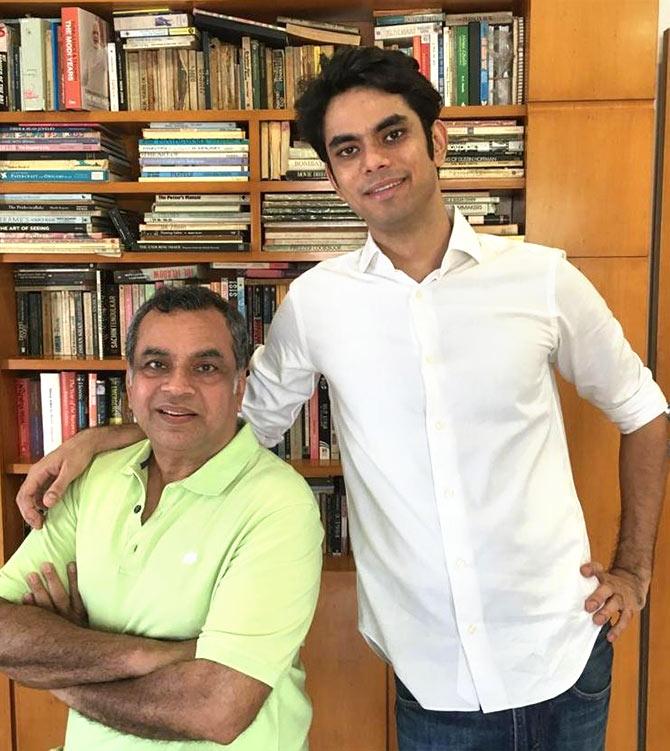 Paresh Rawal is not worried about his son Aditya's career even if the latter's acting debut released in the midst of a worldwide lockdown.
"My son's film Bamfaad has not had an easy journey," Paresh tells Subhash K Jha.
"There were production problems and the film was somehow completed. First of all, we don't know when people will go back to theatres even after the lockdown ends. How do you know the person sitting next to you in the theatre is not infected?" the actor asks.
"Social distancing will have a direct effect on theatre attendance. Even if they waited to release Bamfaad after the lockdown, it would have to compete with big films that are waiting to release. It wouldn't have stood a chance," Paresh adds.
"On the OTT platform, Bamfaad is being watched by a captive audience. So yes, I am quite happy at Aditya's debut."
Paresh, who has been off the movie radar for five years, says he had no idea his son had signed a film.
"That's right! One fine day, he told me he's going to Kanpur for one-and-a- half months. I asked if it was a football match or a writers's workshop since he is very good at both. He told me he had signed a film as the main lead," Paresh recalls.
"I was taken aback. Main lead in a film about life in a small North Indian town. Yeh sab kab hua? Aditya learnt the local way of speaking and familiarised himself with a culture that he had never experienced to play the role. He's truly self made and I wouldn't say just this because he's my son," Paresh adds.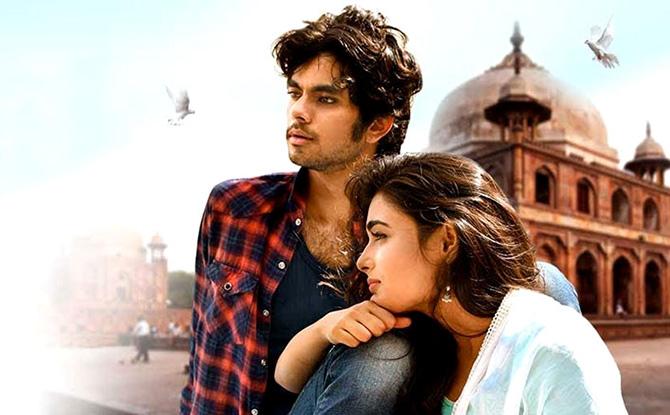 The proud parent recalls Aditya's initial interest in another field of activity.
"When he was younger, Aditya loved cricket," Paresh says. "He became a very good cricket player. Then the corruption happened in cricket and my boy lost interest in the game. He turned to football and became equally adept at that. But I saw no future for a football player in this country," the father says.
"So I asked him to show me his writing. He turned out to be a very skilled writer. He went to New York to study film writing and has worked with directors like Ashutosh Gowariker, Hansal Mehta and Anurag Kashyap."
Paresh feels his son has his own journey as an actor.
"When I remember my struggle and the humiliation that I went through to become an actor, I am glad he came up the hard way. The pain helps you to grow as an artiste. Aditya is evolving on his own."
"Being my son is not helping him to move forward. He's doing it on his own."
After a gap of five years, Paresh will be seen in a handful of films.
"I will be seen in David Dhawan's Coolie No 1, Priyadarshan's Hungama 2 and Umesh Shukla's Aankh Micholi. I was more or less out of the screen for so many years as I became busy with my political career," says Paresh.
"But now, I feel I am ready to give some time again to my acting career. You know what they say... once an actor always an actor."
A film with his son, perhaps?
"Of course! I'd love that. In fact, I've asked Aditya to write a film with roles for us. I know he will come up with something really special."